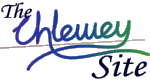 This page is part of © FOTW Flags Of The World website
Dictionary of Vexillology: C (Confanonerius - Courtesy Flag)
Last modified: 2008-01-05 by phil nelson
Keywords: vexillological terms |
Links: FOTW homepage | search | disclaimer and copyright | write us | mirrors

---
On this page:
---
CONFANONERIUS

A medieval term, now obsolete, for a 'standard bearer'.

---

CONFANONUM (or CONFARONUM)

A medieval term, now obsolete, for a 'gonfanon'.

---

CONJOINED

A basically heraldic term used when two or more symbols or elements from a coat of arms are joined together to form the appearance of a united whole, as in the 1606 pattern of union jack (see also 'union jack 1)' and 'union mark').


The 1606 Pattern of Union Flag, UK (CS)

Please note – not to be confused with two sets of arms, or elements from those arms, which are impaled by dimidiation – see 'dimidiated' and following note.

---

CONOISSANSE

See 'cognisance''.

---

CONSECRATION

The usually religious ceremony at which a new military or other ceremonial colour is dedicated – a service of consecration (see also 'colour 2)' and 'parade flag').

---

CONSTRUCTION SHEET

See 'specification sheet'.

---

CONSULAR (CONSULAR OFFICER'S or CONSUL'S) FLAG

See 'diplomatic flags'.


Consular Officer's Flags Ashore and Afloat, UK (Graham Bartram)

---

CONTINENTAL COLORS (or COLOURS)

The first version of what later became the US national flag whose canton consisted of the British 1606 pattern union jack rather than white stars on a blue field, and in unofficial use from 1775 to 1777 – the grand (or occasionally "great") union, or Cambridge flag (see also 'Betsy Ross flag', 'British flag', 'Franklin flag', 'gridiron flag', 'old glory', 'quincunx', 'star-spangled banner' and 'stars and stripes').


The Continental Colors, US (fotw)

---

CONTOURNΙ

See 'Appendix V'.

---

CONVENTIONAL FLAG

See 'hoisted flag'.

---

CONVOY FLAG

See 'fanion 2)'.

---

CORD

1) A length of decorative string or rope made from several twisted strands with tassels at each end, generally made of silk (or a silk-like material) in the livery or national colours (or gold/silver thread), simply knotted or tied a bow at the centre and used to decorate a staff just below the finial (see also 'finial', 'livery colours', 'national colours 2)', 'staff 2)' and 'tassels').
2) As above but without tassels and used to finish the edges of a flag, usually in the livery or national colours (or gold/silver thread).

---

CORE FLAG

The flag whose design forms the basis of other flags, or which inspired the creation of other flags, with a typical example being the French tricolore (see also 'archivexillum', 'difference 1)' 'flag family', 'pan-African Colours', 'pan-Arab Colours' and 'pan-Slavic Colours').

---

CORNET (or CORNETTE or CORNUTE)

1) In largely British maritime usage a term, now increasingly obsolete, for a small triangular pennant (see also 'pennant 2)').
2) In largely British RN and some other usage a term, now almost wholly obsolete, for a swallow-tailed flag, particularly a signal flag (see also 'signal flag' and 'swallow-tail(ed)').
3) A 17th/18th Century generic term, now obsolete, referring to any small, swallow-tailed flag.
4) An alternative form of 'guidon', now obsolete, as being the distinguishing flag of a cavalry regiment (see also 'guidon 2)').
5) A term, now obsolete, for lowest commissioned rank in the cavalry regiments of some countries (including those of the UK), being that rank responsible for carrying the regiment's cornet or guidon.

---

CORONET

1) Generically on flags, a crown without a curved bar across the top that may be seen in a wide variety of shapes and circumstances (see also 'antique crown', 'civic crown', 'crown', 'mural crown' and 'naval crown').
2) Specifically on flags, the term may be used when a hereditary ruler is of a lesser rank than that of crowned monarch - a princely or arch-ducal coronet (bonnet or hat), or similar (see also 'electoral cap').
3) In English heraldry a crown without cross bar across the top as 1) above, but also a symbol of nobility whose exact design is dependent upon the rank of the person concerned (see also 'mantle').


(Martin Grieve)

Please note that the use of a cross-bar across the top to indicate royal status and to differentiate between a crown and a coronet is of comparatively recent date.

---

CORPORATE FLAG

The distinguishing flag of a shore based commercial concern as opposed to that of merchant marine company (see also 'house flag 1)' and 'logo').


Corporate Flag of Lufthansa, Germany (fotw)

---

CORPORATION (or CORPORATE) BANNER

In largely UK usage, a type of processional banner whose symbolism relates to the corporate body of a town council or corporation, or to the community represented – see 'banner 3)'.

---

COTTICED (or COTISED)

1) On flags, a term that may be used to describe the addition of one or more narrow stripes or bands to an existing charge (such as a stripe or cross) but which is separated from that charge by a strip of field.
2) In heraldry the term has a rather more restricted/complex use which is briefly described in Appendix VII, however, it is suggested that a suitable glossary or dictionary of heraldry should be consulted for further details.


Naval Ensign of Ukraine (fotw)

---

COUCHANT

See 'Appendix V'.

---

COUNTERCHANGED (or COUNTER-CHANGED)

(adj) A basically heraldic term used to describe two colours alternating either side of a line or lines drawn through a flag or coat of arms or charge - parti-coloured (see also 'charge', 'coat of arms 2)' and 'faceted').



From left: counterchanged example; Flag of Greenland (CS); Flag of Maryland, USA (CS); Flag of Tubise, Belgium (Ivan Sache)

---

COUNTY FLAG

See 'sub-national flag' (also 'civic flag 2)'.

---

COUPED

1) See 'Appendix V'.
2) In heraldry, a term sometimes used when an ordinary does not extend to the edges of a shield or banner of arms, for example a cross-couped (see also 'Greek cross 2)' and 'ordinary').

---

COURTESY FLAG

That flag (normally, but not exclusively, the national flag of the country being visited) flown from a prominent position on a merchant vessel as a matter of courtesy when visiting a foreign port – a complimentary flag (see also 'yardarm').
---
Introduction | Table of Contents | Index of Terms | Previous Page | Next Page