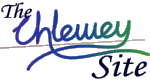 This page is part of © FOTW Flags Of The World website
Dictionary of Vexillology: N (Nails - Numeral Pennant)
Last modified: 2008-01-05 by phil nelson
Keywords: vexillological terms |
Links: FOTW homepage | search | disclaimer and copyright | write us | mirrors

---
On this page:
---
NAILS (or NAILING)

1) (n) One means by which a colour or parade flag is sometimes fixed – often by a precisely regulated number of nails - to its staff (see also 'colour 2)', 'colours 2)', 'parade flag', 'sleeve', 'tab' and 'ties').
2) (adj) The act, sometimes ceremonial, of attaching a colour or parade flag to is its staff by nails.

Please note that the term "nailing one's colours to the mast" (as a metaphor for taking an irrevocable action) does not relate to the above, but based on the idea of a ship's ensign being literally nailed to the mast before or during battle thus making it impossible to strike (or lower) it in surrender.

---

NAME PENNANT

The term for a flag or pennant that bears the name of a ship or possibly a shipping company or an institution – an onamast.


The John Gibson, Barque, Nova Scotia, 1875 (fotw)

Please note that the (often unofficial) practice of flying such a flag or pennant aboard ship began in the 19th Century, and could now be largely (but certainly not entirely) obsolete? Please note also however, that the practice of displaying a name pennant is continued by some universities in the US - particularly at sporting venues (see also 'institutional flags (unofficial)' and 'sports flag 2)').

---

NARROW PENNANT

See 'masthead pendant'.

---

NATIONAL ARMS (or COAT OF ARMS)

See 'state arms' under 'arms'.

---

NATIONAL BANNER

See 'banner 5)'.

---

NATIONAL COLOUR (or COLOR)

1) See 'colour 2)'.
2) Where only one colour is selected (generally one appearing on the flag) to be the national colour, as in for example the Rhododendron Red of Nepal.

---

NATIONAL COLOURS (or COLORS)

1) A plural form of 'colour 2)'.
2) Usually the two or three principal colours of a national flag - for example, the red, white and blue of France and the US, or the red and white of Poland (see also 'cockade', 'livery colours' and 'roundel 1)').

Please note with regard to 2) that the colours concerned need not necessarily be those of the relevant national flag, as in for example, the Australian national sporting colours of green and gold.

---

NATIONAL FLAG

1) A flag that represents an independent state, especially a nation-state.
2) A flag of a formerly independent state or of a non-independent national group (see also 'tribal flag')
3) That flag which is generally thought of as representing a state when specific circumstances of display are not considered – for example, some flag books might give a plain tricolour with stars as the national flag of Venezuela, whilst others may show the flag with arms as illustrated below (see also 'tricolour 1)').


Flags With and Without Arms, Venezuela (fotw)

Please note that in some countries the national flag is available for use by all citizens. In other countries, however, the national flag is restricted to official use by law or custom, with a variant of it as a civil flag for use by private citizens. Please note also, that the national flag may have other variants with specific uses on land and/or sea, and that these are herein listed separately according to type (see also those flags listed under 'ensign', as well as 'civil flag', 'jack', 'state flag' and 'war flag').

---

NATIONAL ORNAMENT

A decorative strip (usually placed along he hoist of a flag) intended to represent a folk or traditional element of national culture, and particularly prevalent among Eastern Slavic and Siberian states such as Byelorussia and Kazakhstan.


National Flag of Kazakhstan (fotw)

---

NATIONAL SYMBOLS

Those things, often established by law, which have been adopted as being symbolic of a country, these may include the national flag, national coat of arms or emblem, the national colours, the national anthem and possibly a plant, an animal and/or a bird.

---

NATIONALLY-CANTONED FLAG

See 'canton flag'.

---

NAVAL CROWN

A crown generally (but not exclusively) formed from the sterns and square sails of ships placed upon a circle or fillet, and loosely based on an ancient Roman triumphal ornament of the same name (see also 'civic crown', 'crown' and 'mural crown').


From left: UK (Parker), Italy (fotw)

---

NAVAL ENSIGN

See under 'ensign'.

---

NAVY FLAG

See 'branch of service flag' (also 'armed services flag').

---

NOBOBI

See 'daimo flags'

---

NORDIC CROSS

See 'Scandinavian cross'.

---

NORTH-SOUTH DIAGONAL

A diagonal stripe that runs from the upper hoist to the lower fly, and whose corners touch the corners of the flag but whose width is entirely contained within the length of the flag – an enhanced bend. See 'bend' in Appendix VI (also 'ascending diagonal', 'descending diagonal', 'east-west diagonal', 'south-north diagonal', and 'west-east diagonal').


National Flag of Trinidad and Tobago (fotw)

---

NUMBER FLAG

See 'insurance flag'.

---

NUMERAL FLAG

Any one of a set of straight-sided flags of simple design representing the numerals zero to nine, and used in some naval flag signal codes (see also 'numeral pennant' and 'signal flag').

---

NUMERAL PENNANT

Any one of a set of tapered square-ended pennants of simple design representing the numerals zero to nine, and used in the International Code of Signal flags as well as some naval flag signal codes (see also 'International Code of Signal Flags', 'numeral flag' and 'signal flag').
---
Introduction | Table of Contents | Index of Terms | Previous Page | Next Page