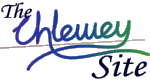 This page is part of © FOTW Flags Of The World website
Dictionary of Vexillology: F (Flamme de Boeuf - Fylfot)
Last modified: 2008-01-05 by phil nelson
Keywords: vexillological terms |
Links: FOTW homepage | search | disclaimer and copyright | write us | mirrors

---
On this page:
---
FLAMME DE BOEUF

See 'bullock pennant'.

---

FLAMME DE GUERRE

See 'masthead pennant 1)'.

---

FLAMMULA

1) A late Roman military flag of elongated shape designed to fly horizontally and split along its entire length.
2) A pre-heraldic flag cut into the form of a flame (see also 'flammule' and 'pre-heraldic').

Please note, at least one source suggests that flammula 1) might have been two red streamers attached to a lance (see also 'streamer.1)').

---

FLAMMULE

A flame shaped flag edge now characteristic of the Far East, but see also 'flammula 2)'.


Imperial Standard, China c1870 (Eugene Ipavec)

---

FLASH COLLAR

A decorative cover sometimes used at the base of an outdoor flagpole.

---

FLEUR-DE-LIS

A charge reputedly in the form of a stylized lily, particularly associated with the former Royal House of France but widely used elsewhere.


The Royal Banner of France (fotw) Flag of Florence, Italy (fotw)

---

FLOTILLA COMMAND PENNANT

See 'command pennant'.

---

FLY

1) That edge or section of a flag, which lies opposite to (or furthest from) the flagpole, mast or staff (see also 'Appendix I' and 'hoist').
2) (v) The act of displaying a flag from a flagpole, flag mast or flag staff (see also 'wear a flag').
3) The length of a flag (see also 'length').

---

FLYING ANGEL FLAG

A term for the flag of The Missions to Seafarers (formerly The Missions to Seamen), a worldwide missionary and welfare arm of the Anglican Church founded in 1856 (see also 'bethel flag' and 'church pennant').


From left: A Former Design c1950; Flag of The Missions to Seafarers From 2000, UK (fotw)

---

FLYING LINE

A short, weighted length of line that is suspended below a helicopter, other slow moving aircraft or from the forward stumpmast yardarm of a cargo transit vessel on inland waterways, used to fly a banner, flag or house flag and with the weight adjusted to the speed of the craft involved in order to keep it vertical – but see 'flying rod' below (also 'banner 4)', 'house flag 1)', 'stumpmast' and 'yardarm').

Please note that this term (and flying rod below) has been introduced by the Editors as no existing established term could be found.

---

FLYING ROD

A short, removable rod that is vertically mounted above and/or below the yardarm of a stumpmast and which is used for the flying of a house flag or pennant, usually aboard cargo transit craft on inland waterways - but see 'flying line' above (also 'house flag 1)', 'stumpmast' and 'pennant 2)' ).

Please note that this term (and flying line above) has been introduced by the Editors as no existing established term could be found.

---

FNFL JACK

See 'jack of honour'.

---

FOLK FLAG

A homemade national flag of simplified design.

---

FOOTBALL FLAG

See 'sports flag'.

---

FORE, AT THE

(adv) When a flag is flown at the truck on the foremast of a ship it is described as being 'at the fore', and a command flag of a vice-admiral was formerly flown in this position (see also 'flag of command', 'flagship', 'foremast', 'mast', 'masthead' and 'truck').

---

FOREMAST (or FORE)

The forward vertical mast in a three or four masted sailing ship or the forward mast of a motor vessel regardless of the number of masts (see also 'main', 'mast' and 'mizzen'.

---

FORK(ED)-TAIL (or FORK-TAILED)

See 'swallow-tailed(ed)'.

---

FORKED ENSIGN

See 'swallowtail(ed)'.

---

FOUR FREEDOMS FLAG

See 'honour flag 1)'.

---

FRAME

The wood or metal bar by which the top edge of a flag is held – but see 'framed flag 1)' below.

---

FRAMED FLAG

1) A flag that is designed to be attached both along its hoist to the staff, and along its top to a side-mounted cross-bar sometimes called a gonfalon (see also 'cross bar'), 'frame' above and 'staff 2)'.
2) See 'outrigger flag'.


From left: Flag of Hirnyk, Ukraine; Flag of Huta, Ukraine (Dov Gutterman)

---

FRANKLIN FLAG

An early (unofficial but used and quite widely reproduced) pattern of the stars and stripes; it was first detailed by Benjamin Franklin whilst ambassador to Paris, flown in European waters by John Paul Jones and aboard the captured HMS Serapis, and was one of the first versions to gain international recognition – the Serapis flag (see also 'Betsy Ross flag', 'continental colours', 'old glory', 'star-spangled banner' and 'stars and stripes').


The Franklin Pattern of Stars and Stripes, 1778 (fotw)

---

FRINGE

A decoration of twisted thread and/or metal attached to edges of a flag intended for ceremonial and/or indoor use (see also 'colour 2)', 'cravat', 'indoor flag' and 'parade flag').

---

FULL ACHIEVEMENT OF ARMS

See 'achievement of arms' and 'armorial bearings'.

---

FULL DRESSING

1) See 'dress ship, to 1)' and 'dress ship, to 4)'.
2) See 'dressing overall 2)' and 'dressing overall 3)'. .

---

FULL MAST (or FULL STAFF) A FLAG

(v & adj) To fly a flag in its normal position right up to the truck, a term generally used after a flag has spent a mourning period at half mast (see also 'flag pole', 'half mast' and 'truck').

---

FUNERAL ACHIEVEMENT

See 'achievement of arms 2)'.

---

FUNERAL FLAGS

Flags flown from the cars in a funeral cortege or procession, in order to facilitate keeping that cortege together and to help other drivers avoid breaking into it, not to be confused with a pall flag or with mourning flags (see also 'car flag', 'mourning flag' and 'pall flag', together with 'badge banner', 'bannerole', 'great banner', 'grumphion' and 'livery banner').

---

FURL(ED)

1) (v) To wind (roll up) a colour or national flag around its staff before it is cased – usually done with ceremony (see also 'unfurl', 'case', 'uncase', 'colour (2)' and 'parade flag').
2) (adj) A flag is considered furled when hoisted in a rolled and/or folded condition prior to being broken out at the truck – see 'break a flag' (also 'truck').

---

FURS

See Appendix III.

---

FUSELAGE MARKING

See 'fin flash' and 'roundel 1)'.

---

FYLFOT

See 'swastika'.
---
Introduction | Table of Contents | Index of Terms | Previous Page | Next Page