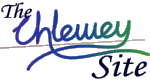 This page is part of © FOTW Flags Of The World website
Dictionary of Vexillology: R (Repeating Frigates - Running Eye and Toggle)
Last modified: 2008-01-05 by phil nelson
Keywords: vexillological terms |
Links: FOTW homepage | search | disclaimer and copyright | write us | mirrors

---
On this page:
---
REPEATING FRIGATES

The 18th Century term, now obsolete, for those frigates that were stationed outside or behind the main line in a fleet of sailing warships in order to relay flag signals to ships out of view of the flagship (see also 'flagship' and 'signal flag').

Please note that in the context of the above definition a frigate was a naval vessel which carried her main armament of 28 – 50 guns on a single deck.

---

RESERVE ENSIGN

See under 'ensign'.

---

RETREAT CEREMONY

In military usage, a formal ceremony requiring a full guard and band for lowering the national flag at the end of the day on special occasions (see also 'sunset').

Please note that this ceremony has its roots in late Medieval and early Renaissance period with the formal ceremonies associated with closing the gates of fortresses and castles for the night.

---

REVEILLE

In UK, US and some other military usage, the ceremony of hoisting the national flag at the start of a day and taken from the name of the bugle call sounded to awaken the troops (see also 'colours 5)' and 'retreat ceremony').

---

REVERSE

The less important side of a flag that is generally, but not always, a mirror image of the obverse. A distinctive reverse design or charge will usually only be found on a regimental colour (see also 'obverse').

Please note however, that there are occasional exceptions.

---

REVERSED

1) On flags, the term is used to refer to a charge or charges that run in the opposite direction to that in which they are normally placed (see also 'reversed chevron', 'reversed pall' and 'reversed pile').
2) In heraldry, as above but the term is also used when arms are reversed or turned downward – debased, everted, inverted, subverted or subvertant.

---

REVERSED CHEVRON

See 'chevron'.

---

REVERSED PALL

See 'pall'.

---

REVERSED PILE

See 'pile'.

---

RIBBON SCROLL

1) Generically, see 'scroll'.
2) Specifically, the term used for a narrow ribbon in the form of a scroll but of greater length than is usual); it is normally (but not exclusively) placed below and/or around the shield in a set of armorial bearings or an emblem, and is generally inscribed with a motto – for example, those on the flags of the US states of Iowa and Massachusetts (see also 'scroll').


Flag of the State of Iowa, US; Flag of the State of Massachusetts, US (fotw)

---

RING

1) A charge in the form of a narrow circular band typically used to separate a sun's central disc from its rays, as in the flags of Macedonia and Taiwan - a torus (see also 'disc' and 'cartouche').
2) A piece of wood or metal for attaching a windsock to its pole and for keeping it open (see also 'windsock').
3) See 'battalion ring' and 'battle honour'.

Please note that the heraldic term for this type of charge is an annulet, but we suggest that a suitable glossary or heraldic dictionary be consulted for its correct usage.

---

RISING DIAGONAL

See 'ascending diagonal'.

---

ROD OF ASCLEPIUS

See 'Staff of Asclepius'.

---

ROPE GROMMET

See 'grommet 3)'.

---

ROUNDED FLY

See 'lanceolate'

---

ROUNDEL

1) An often circular emblem of nationality employed on military aircraft and Air Force flags, generally (but not exclusively) consisting of concentric rings of the national colours and based on the cockade (see also 'aircraft insignia', 'cockade 2)', 'fin flash' and 'national colours 2'). See supplemental note
2) A heraldic term for a disc – see 'disc'.


From left: Argentina; Belgium; Colombia; The Philippines. Japan (fotw)

---

ROWEL

See 'star 2)'.

---

ROYAL AIR MAIL PENNANT

In UK usage a pennant, (as far as is known) now obsolete, that was originally designed to fly alongside the civil air ensign next to or from an aircraft carrying mail (see also 'civil air ensign' and 'mail pennant')

Royal Air Mail Pennant, UK (fotw)

---

ROYAL BANNER

See 'royal standard 1)' and following note..

---

ROYAL COLOUR (or COLOR)

See 'colour 2)' and 'colours 2)'.

---

ROYAL MAIL PENNANT

See 'mail pennant'.

Royal Mail Pennant, UK (fotw)

---

ROYAL PLATE

In British Royal Naval usage and some others, the royal equivalent of a flag disc and used on boats in place of the appropriate royal standard when full ceremonial is not required (see also 'flag disc' and 'royal standard' below).


From left: The Plates of The Duke of Edinburgh; The Prince of Wales and of Other Members of the Royal Family, UK (Graham Bartram)

Please note that in British Royal Navy usage a boat with Her Majesty The Queen on board never carries a royal plate, but always flies the royal standard which requires full ceremonial.

---

ROYAL STANDARD(S)

1) That flag, frequently a banner of arms, which signifies the presence and/or authority of the monarch (see also 'banner 1)', 'personal flag 1)' and 'presidential standard' – but see note below).
2) In the plural, a term sometimes applied to the flags flown by other members of a royal family – the queen's, crown prince's standard etc.
3) In UK military usage, the official name of the state colour of the Grenadier Guards – but see 'state colour 2)'.


From left: UK Royal Standard (Martin Grieve); Denmark Royal Standard (fotw); Crown Prince's Standard, Japan (fotw)

Please note that this term has been defined in 1) above according to current UK usage, but should, strictly speaking, only be applied to Royal Standards of the heraldic pattern as detailed herein under 'standard 3)' and 'standard 4)', and the term "Royal Banner" employed where more appropriate (see also 'banner 1)').


The Heraldic Standard of King Richard III of England (fotw)

---

RUDDER STRIPES

See 'fin flash'.

---

RULE OF TINCTURE

Most authoritative sources agree that good flag design should obey the heraldic Rule of Tincture, and it is therefore stated in brief here: A colour should never be placed on a colour or a metal (that is silver and gold in heraldry and generally white and yellow in flags) on a metal. Metal may, however, be placed on colour and colour on metal. It is, none the less, strongly suggested that those more deeply interested in this subject should refer to the entries on 'tinctures', 'metal' and 'fur' given in Appendix III, and to consult a dictionary of heraldry for a more complete description.

---

RULES OF ETIQUETTE

The rules governing flag etiquette (or the protocol governing flag usage) vary slightly from country to country, but are stated briefly in Appendix II (see also 'flag code', 'flag etiquette', 'flag law' and 'precedence').

---

RULES OF RESPECT

The rules that govern respect for the national flag may be summed up in a Golden Rule, which simply stated says that the national flag should be treated with respect at all times. The particulars of what exactly this respect entails vary in detail, legal status and extent, from country to country, however, the general principles remain the same and a full list is given in Appendix II.

---

RUNNING EYE AND TOGGLE

A traditional method, of hoisting a flag much favoured in European countries, whereby a rope is sewn into the heading fitted with a wooden toggle at the top and a loop or eye splice at the bottom that fastens them to their opposites on the halyard – toggle and becket (see also 'becket', 'eyesplice', 'hoistline', and 'toggle').
---
Introduction | Table of Contents | Index of Terms | Previous Page | Next Page