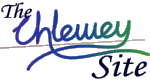 This page is part of © FOTW Flags Of The World website
Portuguese municipal flags
Last modified: 2007-06-09 by antónio martins
Keywords: municipal | municipality | city | town | coat of arms |
Links: FOTW homepage | search | disclaimer and copyright | write us | mirrors

---
See also:Other sites:
---
Rules of portuguese heraldry and vexillology
In Portugal the various cities, towns, villages and so on are divided into 3 cathegories depending on the number of its inhabitants, and some other, sometimes esotheric things:
Aldeia (village):

from a few to some hundreds inhabitants

Vila (town):

in the range of a few thousands inhabitants

Cidade (city):

from about ten thousand to several hundreds of thousands inhabitants
This difference is reflected in the place's coat of arms: to put it simple, the upper part of the coat of arms consists of a kind of castle with towers, a mural crown. Villages use 3 towers in that castle, towns use 4 and cities 5. Almost all portuguese municipal and communal coats of arms follow this rule. Finally, it should be said that the municipalities are named after their administrative center.
Jorge Candeias, 15 Sep 1997

According to the municipality's flag law, only cities (cidades) have a gironny flag, towns (vilas) have them quartely. Of 305 minicipalities I suppose that no more than 70 are cities (where 39 in 1974…). There are some exceptions to this rule, of course — by heart, I'd recall Calheta de São Jorge and Fronteira, wich are vertical bicolors instead of quartely; Lagos, that is saltire quarterly instead of gironny; and a number of flags that should de quarterly and are gironny or the other way around.

The law also says that the flag backgrounds should be one color (or metal) or metal and color — not color and color nor metal and metal… But a lot of flags do not obey to this rule!…
António Martins, 3 Oct 1997

All the portuguese municipal and communal coats of arms are topped by a mural crown. As far as I know, there is only one exception to this rule, the municipality of Horta in the Azores, whose arms have a real crown on top (plus an arm holding a sword).
Jorge Candeias, 28 Apr 1998

It should be noted that that only communes (freguesias) and municipalities have flags and arms — cities, towns and vilages per se are not recognized as an adminstrative division. (Some municipalities occupy the same territory of the head, but typical municipalities have both urban and countryside areas…).
António Martins, 30 Apr 1998
---
Description and explanation of the portuguese municipal flags
The only way to learn the meaning of the charges in portuguese municipal coats of arms is by guessing, because they are not explained anywhere.
Jorge Candeias, 05 Apr 1998
Although this is not completely true (there are of courese law texts at the Official Journal, Diário da República, and some heraldic information published here and there), in practice is very difficult to gather a comprehensive listing of all of them (total 307, 18 more real soon now). Usually is necessary to individually send a letter to each municipality…
António Martins, 08 Apr 1998
Yes and no. Every municipal coat of arms is described in the law that creates the municipalities (the problem is knowing when this law was published and finding a copy of the Diário da República of that date, which is practically impossible for those that do not live in or near Lisbon). But, as far as I know, the charges are not explained anywhere. Even when we write letters to the municipalities, we usually only get the description, not the explaining.
Jorge Candeias, 08 Apr 1998
Sure, you're right: The official text is only a description, not an explanation. This should be obtained from the Heraldry Committee, something quite difficult (and expensive), also to those living in Lisbon…
António Martins, 30 April 1998
There is a big confusion about the gyronny flag colour order in the law about portuguese municipal flags.
Sérgio Horta, 18 Feb 2001
While most printed flags have identical revreses with illegible writing, some quality flags have two identical images of the coat of arms sewn or embriodered on each side. The gyrony or quarterly background of the flag is naturaly not reversed in the reverse, though, the colors being thus in opposite positions.
António Martins, 30 Aug 2001
Portugese subnacional flags using the same pair of colors can only distinguished trough the the coats of arms.
Sérgio Horta, 24 Oct 2001
Most flag images show the arms's charges in yellow and white where the arms show respectively golden and silvery, except for the mural crown, which for some reason is always metalic silver (or grey) even on outdoor flags — this agrees with the practice on most municipalities and communes. (Exceptions described when known.)
António Martins, 26 Oct 2001
---
List of currently covered portuguese municipal flags
This list is growing everyday, as material contributed by visitors and list members from the last two years is finnaly edited. Please check often!
This list is growing everyday, as material contributed by visitors and list members from the last two years is finnaly edited. Please check often!
---
Municipal coats of arms
Often charges
Waves:

Often ad nauseam, invariably shaped as a wavy fess at the point of the shield, these stand for rivers (blue and white) or sea (green and white), sometimes combined. May also be only one (usually fimbriated) or as many as nine.
António Martins, 07 Aug 2001

Castle and tower:

Castles are probably the most often motive on portuguese municipal arms, for virtually every municipality seat has or had some kind of fortress.
António Martins, 16 Jun 1998

Quinas:

The quina, either single or in a group of five, set in cross, are also a common motive, usually attributed to municipalities (or communes) with some regal background.
António Martins, 16 Jun 1998
This purple (sometimes red) sword like cross can be found in many southwestern Portugal municipal coats of arms.
António Martins, 19 Feb 1998
Templar cross, very common in portuguese subnational heraldry.
Jorge Candeias, 19 Apr 1998
It was used in the Discovery sail ships, and has been used as an ubiquous symbol of Portugal ever since. That said it features in relatively few subnational coats of arms, even if it is quite often
António Martins, 14 Jan 1997 and 07 Oct 2001
Local use only
Algarvan heads and azorean goshawk are the only distinctive regional charges in our municipal heraldry (plus the star in the municipalities of the Estrela Range region, though in a much lesser degree), having all the other charges a more local / historical character. The reasons for this are different, I think. Although in the Algarve what happens is that it used to be a de jure separate kingdom under a personal union with Portugal until the 20's of the last century, thus having it's own set of symbols, in my humble opinion the goshawk derives from the obvious graphical expression of the name of the islands.
Jorge Candeias, 31 Mar 1999
---
Logos vs. coats of arms
A phenomenon is being repeated with some frequence in recent years and in many municipalities: Whenever the newly elected municipal government is lead by a party formerly in the municipal opposition, the former municipal logo (something that become common place in almost all municipalities) is discarded a new one is created.
This has probably to do with the fact that municipal logos are created by local advertisement agencies, and the new mayor's "friends" in that particular field may not be the same as the former's — or in general, has perhaps to do with the ephemerousness of commercial campaign logos in general. One thing is though certain: this has little political meaning in itself, as the logos, new and old, have never any evident political element.
For what it is worth, I know no situation where a reelected mayor (or a new mayor from the same party as the former) has caused a radical change in the municipal logo. This may imply that the municipal logo (and the flags with it) are more and more clearly seen as the symbol of the municipal "cabinet", while the coat of arms and the official municipal flag are seen as the symbol of the municipality itself and its administrative and representative power.
This trend is perhaps a welcome clarification and dismantles the need to "chose" between a municipal logo and a municipal coat of arms, as they become more and more distinct in their meaning and usage.
António Martins, 26 Aug 2003
---
Anything below this line was not added by the editor of this page.