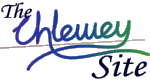 This page is part of © FOTW Flags Of The World website
House Flags of German Shipping Companies (a)
Last modified: 2007-12-15 by jarig bakker
Keywords: alexandra | apollo shipping |
Links: FOTW homepage | search | disclaimer and copyright | write us | mirrors

---
Other "A" companies:
See also:
---
Rainer Abicht Elbreederei
image by Eugene Ipavec, 6 Jun 2006

This Hamburg-based firm exploits a fleet of almost thirty boats of several sizes, offering harbour and river excursions (dogs allowed!) of all kinds: parties, visits, weddings, etc. It is the largest operator of this kind in Hamburg.

Website: Flag: on a white field is placed a white disk bearing the white initial 'A' in script.
Although the disk seems to be sky-blue here, this must be an effect of the light as other photos (vessels' names on top of page, clickable) show the colour consistent with above flagoid. The reason I'm sending this one is the presence of the fine Hamburg flag serving as jack.
Jan Mertens, 3 Jun 2006
---
Adler Linie
image by Klaus-Michael Schneider, 12 June 2007

Adler Linie - The company was located in Hamburg. Facing accidents and economic problems, there were negociations with Norddeutscher Lloyd in Bremen.
When Godeffroy claimed "vital Hamburgian interests" the company finally was overtaken by Hapag on 7 May 1875
Description of flag: It is a white flag with a completely surrounding red edge. In its centre is a black eagle, sitting on a horizontal bar and facing the hoist.
Source: Arnold KLUDAS: "Die Geschichte der deutschen Passagierschiffahrt (5 vols.)" Hamburg 1986; Reprint Laibach Slovenia-Buch Nr. 03617-8, flagchart; p.223.
Klaus-Michael Schneider, 12 June 2007
---
Alba Reederei
image by Jarig Bakker, 27 Aug 2006

Part of the Scherrieble Group, active in recycling, Alba Reederei GmbH & Co. KG is a German inland navigation company specialized in transporting bulk goods. Based at Mannheim, where the Neckar meets the Rhine, the firm was founded about forty years ago, operates a number of barges between 1100 and 1600 metric tonnes and owns a depot next to the River Neckar.

Dedicated page (German only), showing a flagoid: 'Flagoid' because the image lacks an important detail, fimbriation. See it in better shape on a Binnenvaart page, concerning the vessel once named 'Alba 5' operated by 'Alba Schiffahrt & Transport GmbH' at Mannheim, which I take to be a former company name used in 1955, as the text suggests.
A red saltire defining two blue triangles (upper and lower) and two white ones (left and right), on the white triangles blue initials 'A' and 'R' respectively. The red saltire is fimbriated white where it otherwise would have touched the blue triangles.
See Michael Harms's site for a photo of the flag flying on the German vessel 'Minerva', select Gallery / Binnenschiffe / Frachtschiffe / M / Minerva (clickable).

This leaves me with a minor riddle, as the Binnenvaart site also shows a 'Neckarfracht' flag which very much resembles the above but for the company name and the colour of the initials which is black. See it here in connection with the vessel 'Beate'.
Until now I have only found barges named this way, but no company... so Binnenvaart may have made a mistake.
Jan Mertens, 27 Aug 2006
---
Förderverein Salondampfer Alexandra e.V.
image by Santiago Dotor, 10 May 2005

Cycling towards the Danish-German border, I saw a ship on the Kiel canal belonging to the shipping company Förderverein Salondampfer Alexandra e.V., whose only purpose is to preserve and sail the Salondampfer Alexandra, Flensburg. Its house flag is per saltire yellow over blue.
Peter Hans van den Muijzenberg, 27 Aug 2001
---
Alpha Reefer Transport
image by Jarig Bakker, 4 Dec 2005

Alpha Reefer Transport GmbH., Hamburg - white flag, 1,5 circle; the full circle containing a honeycomb structure, all blue.
Image after Brown's Flags and Funnels Shipping Companies of the World, compiled by J.L. Loughran, Glasgow, 1995 [lgr95]
Jarig Bakker, 4 Dec 2005

I'm wondering if the honeycomb could be a stylized representation of a snowflake - after all the "Reefer" in the company name seems to ring of a refridgerated cargo ship. Any info?
Phil Nelson, 4 Dec 2005

---
O.F.Alsen & Sohn
image by Klaus-Michael Schneider, 19 Mar 2007

In 1863 Otto Friedrich Alsen founded the Alsen'sche Portland-Cement Fabrik. The company expanded very quickly and Alsen needed not only small ships for the transportation of cement but also bigger ones to get timber for the wooden cement-barrels from Norway. So he founded in 1868 the "O.F.Alsen&Sohn" shipping-company. The company used a white flag with black capital letters "OFA" in the centre.
In 1884 the shipping-company was renamed to "Reederei der Alsen'schen Portland-Cement Fabriken".
The last ship was sold in 1902 and finally got lost on 18 March 1910.
The shipping-company was dissolved then. The company used a yellow flag with a black capital "A" in the centre (see below).
(Source: Jürgen Meyer: "Hamburger Segelschiffe von 1795-1945"; ISBN 3-89225-400-1; Hamburg 1999; p.132ff).
Klaus-Michael Schneider, 19 Mar 2007
---
O.F.Alsen & Sohn (last design)
image by Klaus-Michael Schneider, 19 Mar 2007
---
Alster A.G.
<>
image and scan by Jorge Candeias, 14 May 2004

This flag is blue with some kind of bird with spread wings in the center and 4 stars, looking suspiciously 6-pointed, in the corners, all white.
My image can't be considered anything but the sketch of a reconstruction, since the original image is so blurry and I couldn't find another source for this flag or for the central bird. I can't say weather it's an eagle, a seagull, or even a pigeon, for that matter...
The caption, though, is almost clear: seems to read something in the lines of Alsher A. G.
Jorge Candeias, 14 May 2004
---
Aktiengesellschaft "Alster"
image by Klaus-Michael Schneider, 3 Apr 2007

Aktiengesellschaft "Alster" - The company was established in 1898 and the most important shareholder was Rob M. Sloman. Sloman sold his shares in 1912 to the company "E.C.Schramm&Co." in Bremen and that was the end of the company.
The company used atypical Sloman flag; i.e. a dark blue flag (FIAV-code B++) with a white 5-point star in each corner. In the centre was a dark blue swan spreading his wings and facing the flyend.
Source: Jürgen Meyer: "Hamburger Segelschiffe von 1795-1945"; ISBN 3-89225-400-1; Hamburg 1999; p.187ff.
Klaus-Michael Schneider, 3 Apr 2007

---
Alstertouristik
image by Klaus-Michael Schneider, 19 Mar 2007

ATG Alstertouristik-GmbH - It is a company running transport of passengers on the River Alster in Hamburg. I spotted this flag at the Außenalster on 3 April 2004.
Description of flag: a red cloth with a white swan swimming upon three white horizontal line facing the hoist. Underneath the lines there is a small white bow at the lower fly.
Klaus-Michael Schneider, 19 Mar 2007

ATG-Alstertouristik I know in the company logo the swan is facing the right side (visible) but on the flag ist facing the hoist i.e. the left side (visible).
Klaus-Michael Schneider, 23 Mar 2007

---
M.G. Amsinck
image by Klaus-Michael Schneider, 28 Mar 2007

M.G.Amsinck - Martin Garlieb Amsinck was merchant and owner of a dockyard. In 1859 he owned 4 ships and in 1870 even 11. After the German-French War
1870/71 the importance of iron increased and wood was no longer needed. So the dockyard was closed spontaneously and Amsinck only kept his shipping company. The shipping company closedwhen the last ship was sold in 1907.
The company used a quarterly divided flag white (with a light green serifed "A" (FIAV-code V--), red, red and white with three light-green leaves (FIAV-code V--) maybe from an oak.
Source: Jürgen Meyer: "Hamburger Segelschiffe von 1795-1945"; ISBN 3-89225-400-1; Hamburg 1999; p.97ff.
Klaus-Michael Schneider, 28 Mar 2007

---
C. Andersen
image by Jarig Bakker, 23 Feb 2005

C. Andersen, Hamburg - 5 horizontal stripes of red and white; blue diamond, with in the corners 4 white 8-pointed stars; in center white "CA".
Image after Brown's Flags and Funnels of British and Foreign Steamship Companies, compiled by F.J.N. Wedge, Glasgow, 1926 [wed26]
Jarig Bakker, 23 Feb 2005

---
Apollo Shipping
image by Jarig Bakker, 6 Nov 2003

Dov Gutterman reported the link of Apollo Shipping GmbH & Co.KG - ASG and wavy lines on white.
Santiago Dotor, 6 Nov 2003

---
Heinrich F.C. Arp
image by Jorge Candeias, 19 Jan 2005

The problem is that this flag is unclear and its caption is even more unclear. It's a triangular flag with a red border around the top and bottom and a narrow vertical stripe near the fly, also red (creating the shape of an A). In the larger white area there's some sort of abbreviation that I cannot make out. The caption is huge, occupying two lines of tiny little letters. Of course, it's totally blurred and all I can do is guess. Could the top line be "Hesmeth & C. Argo"?
Jorge Candeias, 6 Jan 2005

Cleverly done, this flag. I couldn't read all of the caption but it seemed like Heinrich ... Arp... something... The letters inside the 'A' were unclear, too. A Google search for "reederei arp" led to this faint trace. The fourth ship is the "Maike" owned by 'Reederei Arp & Thordsen'.
I checked the on-line 1912 Lloyds Flags & Funnels and there was No. 1433: i.e. 'Heinrich F.C. Arp (S. Öllgaard & Thoersen), Hamburg. 'Thoersen' seems to be correct, there are more traces now; the complete name of the firm would then be: 'Heinrich F.C. Arp Dampfschiffs-Reederei (S. Öllgaard und Thoersen)'.
Jan Mertens, 7 Jan 2005
---
Artus Danziger Reederei
image by Jarig Bakker, 15 Nov 2007

"Artus" Danziger Reederei: five horizontal stripes, the second and fourth yellow, the others blue; a white disk on the central three stripes bearing a black A (funnel: black, bearing the flag in the form of a band)= Danzig.
Jan Mertens, 15 Nov 2003

At this webpage is the houseflag of Hugo Stinnes, as well as Artus Danziger (with a hexagon, no disk)
Info: "Artus Danziger Reederei & Handels-Aktiengesellschaft 1919-1927, Danzig

When World War I was over the German Shipping companies disappeared from the seas and most of the remaining ships had to be delivered to the Allies as war reparations. It was forbidden for the German Shipping companies to reopen their deep sea lines again, only coastal voyages were allowed.

Hugo Stinnes saw in November 1919 an opportunity to found a shipping company at Danzig which was a neutral free trade zone at that time to open a connection to ports of South America. In 1921 Artus started a service with cargo passenger ships to ports in South America. The first ship to open this new service was the ARTUS.

Hugo Stinnes died at the age of 54 in 1924, his successors were not able to hold the Stinnes empire together so in 1926 the Deutsch Austral & Kosmos took over the AG Hugo Stinnes und Seeschiffahrt und Handel. The Deutsch Austral & Kosmos with the Roland Linie and Hamburg Amerikanische Paketfahrt Aktien Gesellschaft (Hapag) entered into a covenant to split the liner services of cargo and passengers between them to the ports in South and West America. This was the end of the Artus Reederei & Handelsgesellschaft."
Jarig Bakker, 15 Nov 2007

---
Atlantic Reederei R & W Joch
image by Jarig Bakker, 15 Sep 2005

Atlantic Reederei R & W Joch K.G., Hamburg - white flag; in bottom fly blue "A"; in canton horizontal black over white over red stripes.
Image after Brown's Flags and Funnels Shipping Companies of the World, compiled by J.L. Loughran, Glasgow, 1995 [lgr95]
Jarig Bakker, 15 Sep 2005

---