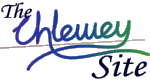 This page is part of © FOTW Flags Of The World website
Jicín okres, Czech Republic
Hradec Kralove region
Last modified: 2008-08-02 by jarig bakker
Keywords: jicin |
Links: FOTW homepage | search | disclaimer and copyright | write us | mirrors

---

This page is best viewed with ISO:8859-2, aka Latin2, aka Central European fonts See also:
---
List of municipalities
Bačalky, Bašnice, Běchary, Bílsko u Hořic, Boháňka, Borek, Brada-Rybníček, Březina, Bříšťany, Budčeves, Bukvice, Butoves, Bystřice, Cerekvice nad Bystřicí, Červená Třemešná, Češov, Cholenice, Chomutice, Choteč, Chyjice, Dětenice, Dílce, Dobrá Voda u Hořic, Dolní Lochov, Dřevěnice, Holín, Holovousy, Hořice v Podkrkonoší, Jeŕice, Jičín, Jičíněves, Jinolice, Kacákova Lhota, Kbelnice, Kněžnice, Konecchlumí, Kopidlno, Kostelec, Kovač, Kozojedy, Kyje, Lázně Bělohrad, Libáň, Libošovice, Libuň, Lískovice, Lukavec u Hořic, Lužany, Markvartice, Miletín, Milovice u Hořic, Mladějov, Mlázovice, Nemyčeves, Nevratice, Nová Paka Ohařice, Ohaveč, Osek, Ostroměř, Ostružno, Pecka, Petrovičky, Podhorní Újezd a Vojice, Podhradí, Podůlší, Radim, Rašín, Rohoznice, Rokytňany, Samšina, Šárovcova Lhota, Sběř, Sedliště, Sekeřice, Slatiny, Slavhostice, Sobčice, Soběraz, Sobotka, Stará Paka, Staré Hrady, Staré Místo, Staré Smrkovice, Střevač, Sukorady, Svatojanský Újezd, Tetín, Třebnouševes, Třtěnice, Tuř, Úbislavice, Údrnice, Úhlejov, Újezd pod Troskami, Úlibice, Valdice, Veliš, Vidochov, Vitiněves, Volanice, Vrbice, Vršce, Vřesník, Vysoké Veselí, Zámostí-Blata, Zelenecká Lhota, Železnice, Žeretice, Židovice, Žlunice.
Info from this site.

---
Šárovcova Lhota flag (editor's choice)
image by Jarig Bakker, 11 Nov 2004
adopted 21 Jun 1999

Image after Petr Exner's Vexilologický Lexikon prapory obcí ČR (1999) - Šárovcova Lhota municipality, Jičín district, Hradec Králové region - flag adopted 21 June 1999 - the leaf is a maple leaf.
Jarig Bakker, 11 Nov 2004

---
Šárovcova Lhota CoA
image by Jarig Bakker, 11 Nov 2004, after image at this site.
---