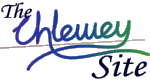 This page is part of © FOTW Flags Of The World website
Cape of Good Hope (Colony - 1910)
Last modified: 2006-01-28 by bruce berry
Keywords: south africa | cape of good hope | cape colony | blue ensign |
Links: FOTW homepage | search | disclaimer and copyright | write us | mirrors

---
See also :
---
Cape of Good Hope Blue Ensign
image by Blas Delgado Ortiz, 25 May 2002

A flag of the Governor of the Cape of Good Hope was taken into use on 12 May 1875, on the occasion of the laying of a foundation stone of the House of Parliament in Cape Town. The Governor's flag followed the traditional pattern of having the colonial arms in the centre of a Union Jack surrounded by a green laurel garland.

However, official authorisation by Royal Warrant for the arms of the colony was only granted nearly a year later on 29 May 1876 and a Blue Ensign bearing these arms on a white roundel was introduced soon thereafter. There does not seem to have been a Red Ensign version.

The Cape Colonial Blue Ensign was used until the Union of South Africa came into being on 31 May 1910 when the Cape Colony became the Cape Province.
No provincial flag was used by the Cape Province, or any of the other four provinces in the period 31 May 1910 to 26 April 1994. The Cape Province was divided into the Western Cape, Eastern Cape and Northern Cape provinces on 27 April 1994.
Bruce Berry, 28 May 1999

---
Red Ensign version?
It has been stated that there was no Red Ensign for the Cape Colony. I have no way of checking this, but it's quite possible that there was no authorised Cape Colony Red Ensign. On the other hand, one certainly did exist, and was known as the Railway Ensign because it was to be seen chiefly at stations of the Cape Government Railways (CGR). The roundel in the fly contained (as in the colony's Blue Ensign) the full heraldic achievement of the Cape Colony, but in addition (if I recall correctly – it's been some years since I saw an example of it) it contained further scroll work. It was quite an elaborate badge.
This flag was then used as an example for a version of the South African Red Ensign that also seems to have had a railway provenance. I believe the CGR element that was taken up into the South African Railways and Harbours (SAR&H) organisation in 1913 must have continued ordering flags exactly like the "Railway Ensign", but now with the South African arms – and again using the full achievement, instead of the shield only, as authorised by Royal Warrant.
The SAR&H was formed out of the CGR, the Natal Government Railways, the Cape Town Harbour Board, the Port Elizabeth Harbour Board, the East London Harbour Board and the Central South African Railways. (I'm not certain off-hand whether there was a Durban Harbour Board; if there was, it also would have been incorporated.) The Central South African Railways was a British civilian administration that took over from the Imperial Military Railways, set up following the invasion of the Boer republics to run the republican railway systems.
The South African "Railway Ensign" seems to have died a natural death when the Union Flag was taken into use in 1928.
Mike Oettle, 24 May 2002
image sent by Clay Moss, 25 Sept 2005
I thought you all might be interested in this photo of my Cape Colony red ensign. The flag is fully printed on what I would describe as a very high grade
broad cloth. It's actually a cross between broad cloth and canvas, and quite a sturdy flag for being roughly 100 years old.

You'll notice that the Union Jack isn't proportionally correct. The entire ensign was dye printed with the disk, and though the Union Jack is incorrect, the
overall quality of the print is very good. The badge was printed or perhaps painted on later with paint that is considerably stiffer than the supple
ensign.

I didn't know it, but I acquired a Manitoba red ensign (bison shield on disk) sometime back that was apparently made by the same company. When I
compared the two ensigns, they were virtually identical, including a duplicate 1/4 inch wide blue smudge that appears in the upper hoist white part of the Scottish saltier. Since getting both ensigns, I have seen other pictures of red ensigns for auction on e-Bay that look like they too came from the same stock. I would have bought all of them, but the bids got out of my league. Those pictured on e-Bay were all southern African including, a South African ensign with South Africa's full colonial coat of arms, (like the "Railways Ensign" mentioned above) Sierra Leone, and Natal with the simplified shield. If all of the afore mentioned ensigns are from the same manufacturer, Manitoba is the only non-African sample I have seen.

If anyone can elaborate on who may have made these ensigns up, I would love to know. Neither of mine have labels on them but it does prove that a Cape Colonial Red Ensign was made/used - even if unofficially!
Clay Moss, 25 Sept 2005
---