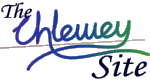 This page is part of © FOTW Flags Of The World website
Unidentified Flags or Ensigns (2008)
Flags submitted in 2008
Last modified: 2008-08-16 by rob raeside
Keywords: ufe | unidentified flags |
Links: FOTW homepage | search | disclaimer and copyright | write us | mirrors

---

Below is a series of images of flags that have been provided to FOTW, but which we have been unable to recognise. If you can identify any of these flags, please let us know! Contact the director. See also our page of Identified Flags to see flags we have figured out through this page.
| | |
| --- | --- |
| Flags on this page | Flags on other pages |
---
image by Tom Pountney, 7 January 2008
I have a small porcelain ashtray with a 6-pointed blue star on a white triangular pennant. I am guessing that it is a shipping line, but I cannot identify which one it belongs to. Most of the flags containing stars are 5-pointed ones; I wonder if you know any 6-pointed stars that match this description?
Tom Pountney, 7 January 2008
---
image by Greg Hunter, 19 February 2008
From all the information I have received so far, I believe this flag is a post [US] Civil War Flag, sometime between (1870's & 1920's). Could be somehow associated with War Bonds - however, prior to 1932.
"Handed down from my Great-Great-Grandfather is this large flag that I would like identified. The flag is beige, a blue Minuteman silhouetted in the center and a blue star in each corner. A red with white background shield in enter of Minuteman. My GG Grandfather was a Civil War Vet (62nd Ohio), and died in 1932."

Additional information I just uncovered that might be helpful clues as to this flag's origin:
My 2G Grandfather, Peter Palmer LUCAS, became a Charter member on March 31, 1883, of the "Morgan Post, G.A.R." (The Grand Army of the Republic). The Post was chartered and named in honor of Charles Morgan who died in the Battle of Fort Donelson. Charles MORGAN was an uncle to P.P. Lucas's son-in-law.
More of P.P. LUCAS's Civil War unit. I believe he entered as a Private and exited as a Corporal. 62nd Ohio Infantry, 62nd Regiment, Ohio Infantry, Company C. Film Number: M552 roll 66.
There is a chance he was attached to the 17 Ohio Infantry (3 months, 1861) Regiment name expanded: 17th Regiment, Ohio Infantry. Company E. Film Number: M552 roll 66.
Also, could have been with the 67th Regiment, Ohio Infantry, Company I, Rank Out: Corporal, film number: M552 roll 66.
P.P. Lucas was a "Justice of the Peace" for Illiopolis, Sangamon Co., IL., for 53 years before his death in 1932.
P.P. Lucas became a Mason on November 2, 1867 when the Illiopolis Masonic Lodge was formed. He was elected Senior Warden. In 1899 he became "Grand Master."
Illiopolis, Illinois once had an active "American Legion Post 0508." I have not proven it, yet, but I believe P.P. Lucas was likely a member.
Greg Hunter, 19 February 2008
---
Robert Lang, 4 March 2008
Many burgees in the Quantico Yacht Club were lost, destroyed, soiled or damaged when Hurricane Isabel hit the QYC. We have some that we cannot identify. Any help welcome.
No. 4 is not the Royal Geelong Yacht Club.
Robert Lang, Secretary, QYC, 4 March 2008
---
image by Karl Spence, 7 March 2008
Can you identify this shipping pennant seen on china?
Karl Spence, 7 March 2008
---
image by James at Nautilus Models, 29 March 2008
[Click on flag for larger image]
I have been trying to identify this flag for some time now. The photo is from the USS WAHOO taken on April 6, 1945. The closest thing I can guess is that the two flags represent two passenger-transports sunk during the boats fifth war patrol /TAMON MARU No5 / and /TAKAO MARU/. Is it possible the flag represents the line the two ships belong to?
I have searched the FOTW site for obvious answers in trying to match the flag with no luck. I have determine the /TAMON MARU No5 /belonged to the Nanyo Kaiun K.K., line of Osaka, having been sold from Osaka Shosen K.K. in 1939.
Thank you for any help or clues you may provide,
James, 29 March 2008
---
The front room of my flat opens onto the Great North Road, a major highway in the North of England, and I often sit and watch the different forms of road transport which pass by and stop at the traffic signal about twenty meters from my window. About ten minutes ago I saw a large HGV [semi-trailer] bearing a flag on its side which I have never seen before. The tarpaulin was red, and the words HABICHT EUROPA were written along the sides in large white sans serif block lettering, while beneath this were the words SPEDITION - TRANSPORT in slightly smaller white block lettering. To the left of the word Habicht, as seen by the viewer, was a white flag attached to a black staff with a button top and with two black tasseled cords attached, while an identical flag was positioned to the right of the word EUROPA. Because of the flagstaff and cords I feel safe in describing these as flags and not simply as logos.

The flags have a white field with red fimbriation around all four sides, and are canting in that they are charged with the image of a hawk (Habicht is the German word for hawk) with wings displayed. The hawk is black, with a golden beak and talons and with red dots for eyes, a curved red tongue extending from the beak, and with black tail feathers tipped with red; there is also a large golden sans serif block letter H on the bird's breast. The hawk is shown with its head facing to the left on the flag to the left of the word HABICHT, and facing to the right on the flag to the right of the word EUROPA. There was no country identification, not even a phone/fax number or an e-mail address, either along the sides of the trailer, the rear doors (which simply had HABICHT EUROPA inscribed on them), or on the cab.

Ron Lahav, 18 April 2008
---
image by David Kendall, 20 April 2008
While out on an afternoon excursion to a nearby town, Lockport, I noticed an odd flag flying outside a fast food restaurant there, along with a Canadian flag on the next pole. I was completely baffled at first, but I realized a few minutes later that red-white-yellow-black are traditional First Nations colours, and are often seen in S. Manitoba (and probably other places) to denote businesses, etc. that are geared to Aboriginals. (An aboriginal friend of mine says that the colours mean "peace"). This could possibly denote that the owner of the restaurant is Aboriginal, but what the particular flag signifies exactly, I'm not sure. Does anyone have any insight?
David Kendall, 20 April 2008
---
image provided by Ralf Hartemink, 16 May 2008
[Click on flag for larger image]
I wonder if you can help with this crest? It would be really helpful to find out the location as it would help me to establish where a mystery World War two youth pennant was used. I'm assuming that this is a German crest but it may also be from one of the German Reich territories 1933-1945. The number 817 refers to the unit.
So far I have excluded : whole Czech Republic, region Opole (Poland), Alsace, Lorraine, Belgium, Denmark, Holland, Westfalen, Hannover, Saarland, Pfalz and Hessen... My opinion is that it is actually the arms of the town (tulips) and the region
(cross), which makes me think like Rheinland somewhere. But no existing arms as far as I can tell.
Ralf Hartemink, 16 May 2008
One (slight) possibility considering the character is a saint (based on the halo around his head) is that the cross is a saint's one
although the colour is impossible to determine.
Marc Pasquin, 16 May 2008
My first impression is somewhere in Franconia (roughly the northern half of Bavaria). The zigzag in the left coat of arms looks very much like the "Frankenrechen" (Franconian rake), which is the Franconian coat of arms - http://commons.wikimedia.org/wiki/Image:Frankenrechen.svg. Many locations in this region incorporate this symbol in their own coats of arms, so perhaps it might be there somewhere.
Simon Dodds, 16 May 2008
---
I have a small swallow tail flag color green appears to be cotton. Sewn on it at the top is a four digit number, below that are two crossed flintlock pistols and below that is "POW". I got this in a military items lot with no further information. Any information or insight from you would be appreciated.
Mike, 23 May 2008
---
On 6th June I passed a yacht in the English channel near Eastbourne, flying a Dutch flag, defaced in the upper hoist with a blue cross on a white field - I have trailed through various flag sites but cannot identify it.
Wim Wognum, 6 June 2008
---
The burgee is triangular (point to right), yellow border on black material, with rear view of sitting cat with striped tail. It is obviously at least 50 years old.
If it helps, both my father (born 1917) and my grandfather were great sailors. My father was in the Merchant Navy through the war, first as a Cadet with BISN Co, then on the Atlantic Run. He was then with East African Railways and Harbours from pilot through to port manager. He belonged to Dar-es-Salaam. Mombasa, Mtwara & Tanga Yacht Clubs. His Father was in the British army 7 served in India (where he also sailed.) He then settled in UK and sailed on the Solent. Any ideas for this flag?
Pippa Jarman, 10 July 2008
It could be a private signal
José C. Alegria, 10 July 2008
---
Scattered throughout the site are many other unidentified flags. Here is a partial list if you want to test yourself!