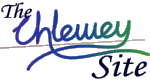 This page is part of © FOTW Flags Of The World website
Unidentified Flags or Ensigns (2006)
Flags submitted in 2006
Last modified: 2008-08-16 by rob raeside
Keywords: ufe | unidentified flags |
Links: FOTW homepage | search | disclaimer and copyright | write us | mirrors

---

Below is a series of images of flags that have been provided to FOTW, but which we have been unable to recognise. If you can identify any of these flags, please let us know! Contact the director. See also our page of Identified Flags to see flags we have figured out through this page.
| | |
| --- | --- |
| Flags on this page | Flags on other pages |
---
by Rob Raeside
I saw a flag that looks exactly like the Palestinian flag- same colors and shapes, except the base of the triangle is situated along the length of the flag (instead of the width part) and the point of the triangle reaches to the other side of the flag (unlike the Palestinian flag where it just goes about 1/4 of the way in). Someone had it in New York City.
John Ether, 7 January 2006
---
by Flavio C.
I live in the L.A. area, and saw a flag on a sticker on the back of someone's car. I did not recognize it at all, I was hoping you or somebody else may know it offhand. (I tried using the flag identifier, but couldn't find it.) The flag had a black hoist, with 3 horizontal stripes (red, white, and blue). In the black area, there was some sort of design in yellow. I have attached an illustration (without the yellow design). The car sped past me, I really didn't get a very good look at that yellow design.
Flavio C., 18 January 2006
I would be almost certain that this flag is a version of the unofficial 'Benelux' flag. The unidentified yellow design in the hoist would then be the yellow rampant lion. Compare this described design with the design under 'Benelux' on the FOTW site and you will see what I mean. I have also seen a similar flag design used in the shipmate flagchart to indicate Dutch/Flemish? language (black lion rampant on yellow field).
Peter Bradley, 20 March 2006
---
I have recently acquired this stickpin featuring a very nice looking enamel red and white flag. I believe it may be an American nautical flag of some kind but I cannot find anything about it on any website. If you could identify it for me it would be much appreciated.
Brian Brecker, 21 March 2006
Isn't the stickpin with the S and the stripes an old flag of Sheraton Hotels or Stauffer foods?
John Udics, 24 June 2006
This is the stickpin of sport club "Slavia" (Czech Republic)
Victor Lomantsov, 18 December 2006
---
I came across this striking and beautiful UFE displayed in a storefront in Atlanta. I suspect it's the flag of those African-Americans (and others) who identify with the concept that the ancient Egyptian civilizations were black African in origin. The store owner explained some of the symbolism, but I can't find any other provenance.
Don Macnaughtan, 2 June 2006
---
I was wondering if you could help me identify a flag my grandfather sequestered when he was in the war. It seems like a ceremonial flag, rather large (around 3-4 ft x 4-5 ft?) with silver fringe around its entirety and 4 large metal rings on the hoist. It is the typical black swastika on white circle on red design, however it has a blue canton with a gold post horn on the upper hoist. I would appreciate it greatly if you could identify it for me or point me in the direction of someone who can.
Tom Fothergill, 23 June 2006

The rings and fringe makes it sound like a unit colours. With the horn and the fact that Reichpost apparently used blue as a distinctive colour for their post box and uniform, could it be the flag used by post office employees on parade?
Marc Pasquin, 23 June 2006
---
I am trying to locate information about a house flag with the letters BH on it. This flag is depicted on scrimshaw that may be pre-civil war. It is carved flying on a tall ship and does not have a straight side (similar to < on the edge). Any information you can provide would be greatly appreciated.
Virginia Willard, 9 July 2006
---
by Thomas Ostrognai, 8 August 2006
---
I live in Worthing, West Sussex, England, and just recently, on a flag pole, under the union jack, a black flag with a white central disc has appeared. Do you know what this signifies?
Tony Burnett, 14 August 2006
---
by Shawn Goodwin, 22 September 2006
I have become, in the last year, the Branch President of a Navy League Corps. NLCC Ark Royal, Toronto, ON, Can. ( www.arkroyal.ca ). And for the record I luv it! Our NL Corps. was granted, Oct 31/44, but prior to that Ark Royal was a Sea Cadet Corps. comprised of two other that joined together (Haida and Illustrious). In '44 the NL and Sea split up, with the S.C. part taking the name of RCSCC Vanguard, who now meet at HMCS York.

In my last year, I have been counting stores and I am astounded all the time by the things I find. Pictures, signed by Admirals, etc. of HMS Ark Royal from the 40s and up until the 80's. We have some paintings on the walls of the Duke of York sailing HMS something (can't remember of the top), huge oil paintings. A huge painting of HMS Ark Royal (which while researching I have found a copy of on-line from some book). All these things I'm going to have appraised, because I believe we are sitting on a small fortune and don't even know it. Time will tell. Saying that, I think this ensign was more than likely presented to the original NL Ark Royal and happened to stay with us. As you may know a long time ago NL seemed to have carried a lot more prestige and dignitary visits were common. Anyhow, just this Thursday someone brought me this flag (attached photo) and said that they found it in their closet and wanted to return it to its rightful owners (that would be our Corps.). I accepted it gracefully, but now am searching for the time frame and where it came from.

Shawn Goodwin, 22 September 2006
---
[click on image for larger picture]
Possibly an Arab-Russian flag. Perhaps someone might be give more information?
Bill Garrison, 1 September 2006
---
contributed by Robin
Any help on identifying the attached flag? The number at the bottom is 1919.
I was given a gift of a paper flag, it is dated 1919, it has a big red cross in the center, a wide dark blue outside border, then a thin white border then a narrow blue border, when you lay it flat in front of you to the left of the red cross there are three little red crosses. Someone suggested that it might be a quarantine flag that appeared on the houses at that time, others have said maybe on a Red Cross ambulance. Any help you could give would be appreciated I would just like to know more about it.
Robin, 2 September 2006
---
image by Ivan Sache, 3 September 2006
This flag was found on a plate. My father, who owned the plate, did not have any direct connection with the sea, although he did buy similar plates that had been used on ships, so it is still possible that it is a house flag.
Valerie Marsh, 3 September 2006
---
by Chris and Ellie McIntire, 10 September 2006
We were wondering if you might know anything about this pennant.
Chris and Ellie McIntire, 10 September 2006
The white pennant with two black crosses is very reminiscent of, but not identical to, a signal flag used by the Royal Navy c1928. I suspect it is possibly a yacht pennant, possibly even the personal burgee of a club Commodore.
Lesley Prince, 9 February 2008
---
I visited this website called http://www.peacekeeper.ru/ on Russian Peacekeepers and there is an image showing what seems to be a NATO - Georgian flag ( http://www.peacekeeper.ru/media/11_1001158930934.jpg ).
Esteban Rivera, 27 September 2006
More knowledge of the context in which the image is shown seems to be required before calling this graphic representation a flag. The images appears here: http://www.peacekeeper.ru/index.php?rub=8. It relinks to an article that does not show the "flag": http://www.peacekeeper.ru/index.php?mid=2154.
Ivan Sache, 28 September 2006
Not quite directly related, but close...
I received a table flag from a friend who was a member of the UN peace-keeping mission in Georgia. The flag is based on the UN flag, light blue with the white UN emblem, and defaced with dark blue inscription:
UNOMIG to the hoist of the emblem
MOONNG (in Cyrillic) to the fly of the emblem
and below in two rows full name of the mission in English and Russian:
United National Observer Mission in Georgia
Missiya OON po Nablyodeniyo v Gruzii (in Cyrillic)
Željko Heimer, 1 October 2006
---
image supplied by Ray Weinmann, 8 October 2006
I'm going nuts trying to identify a WW2 Flag brought back with German war stuff and Japanese. Most items were German, all real. The flag looks a bit like a U-boat flag. Has red rays to 4 corners with something in center or flag. Is white field, red rays to 4 corners and has a black H in blue circle in center of flag. Stitching is similar to Kreigsflag edge. unmarked about 5ft. x 31/2 ft. I attach a picture. Any help would be appreciated.
Ray Weinmann, 8 October 2006
This is a long shot, but... the colours and design of this flag are similar to Polish military flags. And, maybe coincidentally, deep bluish violet was the colour the Nazis used to identify Poles. At a much, much longer shot, if I had to make a complete guess (which would be little more than a stab in the dark) I'd suggest that it was the flag of Poles fighting alongside the Russians on the eastern front ("H" might then be the cyrillic N, possibly for "The people"). Unfortunately I've no idea whether such a flag ever existed, or - indeed - how many if any Poles did fight on that front (most free Polish military was based in the U.K.)
James Dignan, 9 October 2006
---
image by Jon "Manatee Manatee", 24 October 2006
I cannot find any information about this pennant - any help appreciated.
Jon "Manatee Manatee", 24 October 2006
---
images provided by David Prothero, 9 October 2006
Two similar unidentified English flags - St George's cross on a blue flag.
1. At left above: at the masthead of a 17th century warship.
2. At right above: on the ensign staff of a ship at Londonderry 1689.

1. In a painting of a ship built in 1637 as 'Sovereign of the Seas', re-built in 1660 as 'Sovereign', re-built in 1685 as 'Royal Sovereign', and destroyed in 1697. The right half of the painting is a portrait of Peter Pett who built the ship, while the left half is a stern view of the ship. A red flag with a small St George canton is at the stern. A poor reproduction of the whole painting can be seen at http://www.npg.org.uk/live/search/portrait.asp?search=ss&sText=peter+pett&LinkID=mp03526&rNo=0&role=sit

James Taylor in "Marine Painting" wrote that Sir Peter Lely (1610- 1670) painted the portrait and the landscape, while the ship may have been by Lely, or done separately by Issac Sailmaker (c1633-1721). The National Portrait Gallery now describe it as "possibly after Sir Peter Lely, probably 18th century." Marks in each quarter of the flag might be emblems, or might be shading.

2. In an unidentified painting that was used as an illustration in the television programme about David Tennant in the series 'Who Do You Think You Are?' (Dr. Who). The painting is a general view of Londonderry walls and the river Foyle, and includes one of the three ships that broke the bar across the river and thus ended the siege of Londonderry in 1689. The ships were the warship 'Dartmouth', and merchant ships 'Mountjoy' of Derry and 'Phoenix' of Coleraine. The cross probably has white fimbriations, and there might possibly be something at the centre of the cross.
David Prothero, 9 October 2006
I would say that the white fimbriation [on the second flag] is definite. I attach my capture of it, and, to complement yours, I provide the image of the whole ship in case its configuration can help with identification. She also flying flags at the top of each mast which could conceivably be some sort of Red Ensign.
André Coutanche, 9 October 2006
image provided by David Prothero, 5 December 2006
A reference to this design as a flag and as the canton of an ensign appears in "Flags of the World" (c.1894) by F.E. Hulme. He describes the ensign as being a curious modification of a St George's cross Red Ensign and continues; "It is from a sea piece of the sixteenth century. It was displayed at the poop of a vessel, while Fig.79 is the Jack on the bowsprit." If 16th century is correct, this flag was earlier than the Union Jack, and the ensign was the first (?) example of a plain, un-striped, ensign.
David Prothero, 5 December 2006
Concerning the images here, particularly the one on the left, I don't think it's white on blue. I've found another picture of the same ship )http://www.nmm.ac.uk/collections/displayRepro.cfm?reproID=BHC3614&picture=1#content) and it's got a red and blue flag. If you look closely at your picture you'll see a pinkish hue. It actually looks like some sort of heraldic flag - a royal ensign perhaps? If it's the same flag (better picture: http://www.nmm.ac.uk/mag/pages/mnuExplore/ViewLargeImage.cfm?ID=BHC3614) then it's the royal standard that was in use around the union of the crowns.
"wonkotsane", 31 July 2007
James VI etc. Not the same flag. The other one might be, but looking closer at it, is this even the same ship? If the Sovereign is supposed to have a carving of a horseman, then the ship beside Peter Pett appears to differ too much. Note the size of the cross on the Ensign. Regarding differences, note that the ensign in the second image looks different.
Peter Hans van den Muijzenberg, 31 July 2007
---
image by Phil Dean, 1 November 2006
I think the flag shown in the attached photo is some kind of German Navy signal flag. Can you give me any information on it?
Phillip Dean, 1 November 2006
---
provided by Fred
I ran into this unidentified flag. It seems to be of Scandinavian origin. Anyone knows where it could be from?
Fred, 22 December 2006
---
provided by Andrew
I possess a patriotic tapestry, which bears the flags of the Allied Powers in the First World War, at the time 1916. I have identified the flags of Great Britain, Japan, Serbia, Italy, Belgium, Montenegro, Russia and France. I am curious about the original purpose of the tapestry. I bought it second-hand, and I do not know its provenance. It bears a Lion Rampant in the centre escutcheon. It also bears oak branches tied with a purple ribbon; I am unclear of the symbolism of these features. The background material is olive drab, which has strong military connotations. Perhaps it was meant for a Highland regiment in Canada or Britain.
Andrew, 26 December 2006
---
In a private collection are two paintings signed S. Walters, one dated 1851, the other 1852. One represents British topsail schooner "Lanesfield" leaving the Mersey; the painting of 1852 shows a Portuguese brig (no name visible) leaving the Tagus. Lloyds Register for 1856 states that the "Lanesfield" belonged to G.B. Carr of London, and traded between Liverpool and Lisbon. Both ships display what is believed to be a house-flag -- a white triangle, bordered red, bearing a black ball and the Union in the upper corner. What is this flag and why is it worn by two vessels of differing nationality ?
David Prothero, 10 December 2006
Could it be that both ships belonged to G.B. Carr and therefore used the same house flag? He might have been running a regular service between Lisbon and Liverpool with one ship homeported in each port and therefore registered accordingly? Perhaps Walters was commissioned by Carr to paint his ships wherever they might be? Guessing of course.
Andries Burgers, 10 December 2006
This is probably the explanation. At least fifteen British shipping companies incorporated the Union Jack into their houseflag, six using it as a canton. Still the correct houseflag even on a company ship registered in Portugal.
David Prothero, 12 December 2006
---
Scattered throughout the site are many other unidentified flags. Here is a partial list if you want to test yourself!