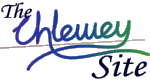 This page is part of © FOTW Flags Of The World website
Historical Flags: Metis Nation (Canada)
Métis
Last modified: 2007-05-19 by phil nelson
Keywords: canada | first nations | metis | metis rebellion | metis republic | infinity symbol | buffalo | shamrock | fleur-de-lis | metis: battle standard | wolf head | hand |
Links: FOTW homepage | search | disclaimer and copyright | write us | mirrors

---
Louis Riel flag

image by Jared Wehrle
Related Topics:
See also:
Outside Links:
---
Métis Uprisings
The Métis (people of mixed native Indian and European ancestry) staged two armed uprisings in the Canadian West (1869 and 1885), under the leadership of Louis Riel, in attempts to protect their historic rights against the encroachments of eastern Canadian settlers.
The flag of the Republic of Manitoba, the "Métis Republic", flown over Fort Gary in 1869 showed a "fleur-de-lis and shamrock against a white background, with a small buffalo on the fly". (Frank Rastey, The Taming of the Canadian West, McClelland and Stewart Ltd, Toronto, 1867, p. 205).
The front page of the Canadian Illustrated News, Montreal, Saturday, April 23, 1870, carried a colour illustration of the execution of Thomas Scott by the Métis Provisional Government. It shows a banner flying over Fort Gary: a white flag with a burgundy or maroon coloured cross pattée (Templar cross) in the canton.
Louis Riel was invited to lead what became known as the Northwest Rebellion. On March 18, 1885 a flag was hoisted in Batoche, a small village in present-day northern Saskatchewan. This consisted of a "coloured print of the Holy Virgin sewn on a white banner". (Frank Rastey, The Taming of the Canadian West, McClelland and Stewart Ltd, Toronto, 1867, p. 215).
Louis Riel was executed by public hanging in Regina, November 16, 1885. A contemporary black and white sketch of this event (in the Public Archives of Canada) shows a flag with the configuration of the British White Ensign, a flag usually associated with the Royal Navy, about three thousand miles from the nearest ocean.
Peter Cawley - 30 May 1995
---
Battle Standard

image contributed by Darrell Neuman, 14 March 2007
[in May 1885] the Métis battle standard was raised over the headquarters of their provisional government at Batoche, Saskatchewan.

The flag bore a hand, a wolf's head, and two scrolls proclaiming, "maisons, autels," and "Surtout Liberté" (homes, altars, above all freedom). The suggested meaning of the symbols being: "we lift our hand in prayer to the Lord that he may grant us the courage of the wolf to defend our homes." By the end of June, and with Riel in captivity, sovereignty, if not justice, had returned to the prairies.
Darrell Neuman, 14 March 2007
---
Other Métis flags
Racette [rac87] mentions nine flags from the 1869-70 period. These flags are also illustrated, but they are all based on descriptions only. They are:
White field, yellow fleur-de-lis (hoist), green shamrock (hoist).
White field, yellow fleur-de-lis outlined in black.
White field, yellow fleur-de-lis (hoist), green shamrock and brown buffalo (hoist) .
White field, three yellow fleur-de-lis along the top, green shamrock in bottom centre.
White field, green shamrock top hoist, yellow fleur-de-lis top fly, brown buffalo bottom centre.
White field, brown buffalo top hoist, large fleur-de-lis in fly.
White field bordered in yellow, blue fleur-de-lis in centre with green harp in fly and green shamrock in fly.
White field bordered in yellow, large red cross in centre with smaller yellow crosses on both sides.
White field, in the centre a brown buffalo with a circle of yellow fleurs-de-lis and green shamrocks around it. (see above)
There are also pictures of Métis flags from 1885, these have mostly religious motives.
Jan Oscar Engene - 13 December 1996