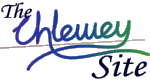 This page is part of © FOTW Flags Of The World website
Subnational Flags (Malta)
Last modified: 2006-03-18 by santiago dotor
Keywords: malta | subnational | municipality | banner of arms |
Links: FOTW homepage | search | disclaimer and copyright | write us | mirrors

---
---
See also:
---
Other sites:
---
Introduction
The Republic of Malta is composed of three regions (Ghawdex, Malta Majjistral, Malta Xlokk) and 68 local councils. (...) The Maltese municipal flags are usually armorial banners of the municipal coats-of-arms, all of which are available at the Local Councils page of the Maltese Government website.
Jan Zrzavy, 26 February 2000
Eleven (numbers 1 through 11) of these municipalities have city status, symbolized on the coat of arms by the presence of a mural crown — village coats-of-arms appear to lack crowns.
António Martins, 1 March 2000
According to the images sent to me by Thomas Borg from Mellieha and drawn from a local book, all the banners-of-arms for Maltese local councils have proportions of 3:5 and not 1:1.
Pascal Gross, 1 March 2000
Malta and Gozo, are divided into sixty eight Local Councils each of which has its own coat of arms and the flag of that Council is a banner of the arms, the dimensions of which vary, and are sometimes suspended from a cross-bar. Eleven of the local councils are cities, and the arms of these are augmented by a coronet, which do not appear in the banners, but usually manifest themselves as finials.
Adrian Strickland, 30 November 2000
Note that the mural crown on the national arms has five towers, that on Valletta's, Mdina's and Birgu's coats-of-arms four towers —see the Maltese Government website— and those of the other eight cities have only three towers.
Santiago Dotor, 22 December 2000
I guess these flags, or rather their matching coats-of-arms, might have official English blazons granted or confirmed by the College of Arms.
Željko Heimer, 1 November 2002
---
Città Nicknames
Each of the [eleven] cities seem to have a nickname. Siġġiewi is Città Ferdinand, Żejtun is Città Beland, Rabat (Ghawdex) is Città Vittoria, Żebbuġ is Città Rohan —yet another Grand Master of the Order of Malta— and Żabbar is Città Hompesch. Birgu and Bormla might also have such nicknames but the images on the Maltese Government website were scanned from a different source and lack any inscription. The nicknames given seem to be in Italian, mind it — not in Maltese, which is a very different language.

António Martins, 1 March 2000

If my recollection of Maltese (Malti) serves me, Rabat means 'suburb', while Mdina (pronunced 'imdina') means 'walled city'. The Rabat on Malta [island] is the suburb of Mdina.

Ole Andersen, 10 March 2000

According to the Maltese Government website the eleven cities of Malta have each, apart from the normal name, a title or nickname:

Grand Masters of the Order of Malta.

António Martins, 23 March 2000

According to Strickland 1999 [str99], the nickname Città Umilissima was given to the city by its founder, Grand Master de Vallette in 1568. I guess the Italian name has been maintained as historical. I guess again that Italian was more or less the official language of the Order of Malta. Moreover, Strickland 1999 [str99] lists only ten cities [sic]:

Knights of Saint John and their flags are largely derived from this connection with seven of them. The two remaining cities are Mdina (ancient capital of Malta) and Gozo.

Ivan Sache, 23 March 2000

Ivan Sache's information is quite strange, since it does not match the information at the Maltese Government website. This source confirms city status for Birgu, Isla, Valetta, Qormi, Zebbug, Zabbar, Zejtun and Mdina, and also gives city status for Rabat-Ghawdex, Siggiewi and Bormla. And there is no city called Gozo (might be reffering to Rabat-Ghawdex or Città Vittoria, the only city on Gozo Island) and I cannot find any Cottonera (probably the Italian name for Siggiewi or Bormla)...

António Martins, 26 March 2000

Cottonera or Cotonera is the name of a line of fortifications around the Three Cities (Sengla, Isla and Bormla), about 3 miles long. From Ivan Sache's description Cottonera would be a synonym for Città Cospicua i.e. Bormla.

Jarig Bakker, 27 March 2000