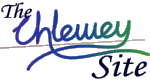 This page is part of © FOTW Flags Of The World website
Sloman (German Shipping Company)
F.L. Sloman & R.M. Sloman & Co
Last modified: 2007-04-14 by jarig bakker
Keywords: sloman |
Links: FOTW homepage | search | disclaimer and copyright | write us | mirrors

---
image by Jarig Bakker, 9 May 2004 See also:
---
F.L. Sloman & Co.
F.L. Sloman & Co., Hamburg. Blue flag, white castle under two white 8-pointed stars; in all corners a white 5-pointed star. Below the castle a white swan.
Source: Loughran, 1979: A Survey of Mercantile Houseflags & Funnels.
Jarig Bakker, 9 May 2004

The Slomans.
Sloman is the oldest Hamburg shipping company which ran sailing ships even in the 20th century. The forefather of this family was William Sloman, an English captain who came to Hamburg with his family in 1785. he gained the status of a Hamburg citizen in 1791 and established his first company in 1798 as a ship broker. He died in 1800 and left two sons: William Palgrave Sloman and Robert Miles Sloman, the latter then 17 years old. The inherited not only the ship broker business but also a few sailing ships. Though William Sloman was a citizen of Hamburg he as a ship broker was not allowed to settle down as a merchant or shipowner by Hamburgian laws. But he found his way how to deal with those laws.
After the treaty of Amiens (25 March 1802) Robert Miles went to Antwerpen(today Belgium) to found a shipbroking-company. As war broke out again Sloman had to return to Hamburg. Times were restless and Napoleon I. blocked the harbour of Hamburg (Continental System). So Sloman moved his business to Tönning at the mouth of river Eider, which was Danish in those days. All this was too exciting for William Palgrave. He died in 1811.
Under pressure of Napoleon I. Denmark had to join the Continental System and suddenly the trading in Tönning died, just flourished. 1814 Sloman could reopen his shipping business, at first in Cuxhaven where he became English consul. When French troops had to give up Hamburg Sloman returned. But he was a poor man then because his last ship sailing under English colours was confiscated by the French and not insured properly. The Hamburgian laws kept the same and as a broker Sloman was again forbidden to act as a ship owner. So his captains, who own parts of the ships founded ghost-shipping-companies (e.g. Claus Heydorn).
In 1812 the oldest son Robert Miles jr. was born and when he got married in 1838 he gained the ship broking business from his father as a gift. During that Robert Miles jr. became participator or shareholder of various shipping companies. The company exists still today but is no longer a shipping company.

Friedrich Loesener Sloman was a grandson of Robert Miles Sloman jr. and a participator of Robert M. Sloman jr. as he founded his own company in 1905 and established a shipping line from Tönning to Australia. Konferenzlinien, a competitor manged however that Sloman was not able to gain any profit from his company. As he lost one ship by accident he gave up the company in 1908 and to avoid bankruptcy he established wis his last two ships the Reederei-Gesellschaft "Nord" m.b.H. which was given up in 1910. There were also connections to Hubert Bode.
Final result: As a Hamburg shipowner you are either a Sloman or his Strohmann (=strawman).
Source: Jürgen Meyer: "Hamburger Segelschiffe von 1795-1945"; ISBN 3-89225-400-1; Hamburg 1999; p.16ff and 205.
Klaus-Michael Schneider; 31 Mar 2007

---
R.M. Sloman & Co.
image by Jarig Bakker, 9 May 2004

R.M. Sloman & Co., Hamburg. Blue flag, white castle under two white 8-pointed stars; in all corners a white 6-pointed star.
Source: Loughran, 1979: A Survey of Mercantile Houseflags & Funnels.
Jarig Bakker, 9 May 2004
---
R.M. Sloman - variant
image by Jorge Candeias, 5 Jan 2005

My source shows the same flag, which demonstrates that the company was active well before 1930, but with some differences: the castle seems to show masonry, and the stars in the corners are 5-pointed instead of 6-pointed. The other differences between the two images come from my reconstruction of what's on my source - attending to the quality of the images here, errors are natural. Oh, and the caption seems to read "Rob M. Sloman" this time.
Jorge Candeias, 5 Jan 2005
---
Rob M. Sloman - variant #2
image by Klaus-Michael Schneider, 15 Feb 2007

Rob M. Sloman Jr. - It is a dark blue flag (FIAV-Code B++) with white 5-point-stars in each corner, in the centre of the flag is a modified gate, that is known e.g. from the flag of the City of Hamburg. In this version the gate has a closed door, its basement shows brick-work, the central tower is topped by a cross, both others by a 6-point-star. On the flyend sides of each tower are three vertical parallels, simulating a shadow.
As far as I know the company is nowadays no longer a shipping company but a mere freight and cargo company.
Klaus-Michael Schneider, 15 Feb 2007
---