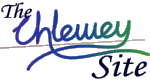 This page is part of © FOTW Flags Of The World website
Saxony-Anhalt (Germany)
Land Sachsen-Anhalt
Last modified: 2006-09-23 by jarig bakker
Keywords: sachsen-anhalt |
Links: FOTW homepage | search | disclaimer and copyright | write us | mirrors

---
3:5
image by Marcus Schmöger
Flag and coat-of-arms adopted 30th January 1991
Other Sachsen-Anhalt pages:
See also:
---
Introduction
After World War Two, Anhalt was combined with the former Prussian Province of Saxony to become the state (Land) of Sachsen-Anhalt, abolished 1952 but then later re-established 1991.
Norman Martin, 7 Feb 2001

After the reintroduction of Länder in the German Democratic Republic in 1990 there were several flags that were used inofficially in Saxony-Anhalt. (...) The law on the new symbols was passed 20th December 1990 and enacted 30th January 1991.
Marcus Schmöger, 8 Mar 2001

---
State Flag / Landesdienstflagge
3:5
image by Marcus Schmöger
Flag adopted 30th January 1991

The state flag is yellow on black with the arms in the middle. Proportions 3:5.
Pascal Vagnat, 19th Dec 1995

Horizontal bicolor yellow-black with arms at center. Adopted 1991. Illustrated in Dorling Kindersley 1997 p. 122.
Norman Martin, Mar 1998

The shade of yellow should be a bit dark, according to Schurdel 1995 and Laitenberger and Bassier 2000.
Marcus Schmöger, 7 Mar 2001

---
Yellow or Gold?
I noticed that the shade for the yellow stripe on the Saxony-Anhalt state flag is identical to the shade used for the German national flag. This choice seems unfortunate, as the the color is given explicitely as yellow and not gold. Whenever you see a Saxony-Anhalt flag flying next to the German black-red-gold, it is very obvious that the yellow in the Sax-Anh. flag is lighter. (I don't have any official specification, but the yellow from the Belgian national flag seems just about right.).
Thorsten, 5 Apr 2003

The good old *yellow* question again. We had it several times already without coming to a final solution. When I prepared these gifs I took as a source two important books, [lab00] and [scu95], that show a rather dark yellow for the Sachsen-Anhalt flag. As far as I can see, there are different shades around, and there is no real pattern for the different yellow shades in German flags (Baden-Württemberg for instance). Some claim there *is* a difference between yellow and gold, others claim there is no difference.
Marcus E.V. Schmöger, 9 Apr 2003

I don't know anything about Baden-Württemberg, but for Saxony-Anhalt, the matter seems quite clear to me.

- The Constitution of Saxony-Anhalt explicitely mentions yellow, not gold. Other than some West German state constitutions, this one was written quite a number of years after the German Constitution, which explicitely mentions gold as the appropriate color for the German flag. I do remember quite well that when the new symbols were adopted, journalists asked about this and state legislatures answered that the difference was deliberate, i.e., the shade in the State flag was supposed to be different. If it had been the same as in the National flag, there would have been no reason not to use the term gold, which had been well established in German vexillology.

- There is a page on the Saxony-Anhalt state website that gives some background. It does use both gold and yellow in describing the historic reference, but it is quite clear that the current state colors are yellow and black.

- The Saxony-Anhalt flag (with or without CoA) is frequently hoisted next to the German flag. I have never seen an instance where the yellow of the state flag was the same shade as the gold in the German flag. Instead, it is quite obvious that the yellow in the Saxony-Anhalt flag is a "pure" yellow (i.e., it contains not red component.) This is particularly visible when it flies next to the German flag and one can immediately see the difference.

- If you suggest that the shade is supposed to be the same as in the Baden-Württemberg flag, why is the yellow in that flag rendered as yellow (#ffff00), whereas in the Saxony-Anhalt flag, it is rendered instead as gold (#ffcc00), same as the German flag?

- Based on over 10 years of living in Saxony-Anhalt and seeing many flags flying there, I believe the "two important books" you mention are mistaken. ;-)
Thorsten, 10 Apr 2004
---
Civil Flag / Landesflagge
3:5
image by Marcus Schmöger
Flag adopted 30 January 1991

The Land flag is yellow on black. In the past it was black on yellow, but Saxony-Anhalt disappeared in 1952 (when East Germany abolished the States) and Baden-Württemberg, a newly created Land (in West Germany), adopted a black on gold (yellow) flag, so Saxony-Anhalt had to change the order of the colours when it resurrected in 1990. Proportions 3:5.
Pascal Vagnat, 19 Dec 1995

---
Hanging Flag / Banner
5:2
image by Marcus Schmöger

---
Hanging Flag variants / Banner
<v1>
<v2> images by Thorsten, 5 Apr 2003

Since my home state is Saxony-Anhalt, I have included the two variants of that flag (which can appear with or without the state CoA, so that there would actually be four variants.) <v1>, <v2>, ...
Thorsten, 5 Apr 2003

---
Coat-of-Arms
image by Marcus Schmöger

The top half of the shield consists of ten horizontal stripes, alternately gold and black. Surmounting this is a green rue crown [heraldically a crancelin] crossing from upper left to lower right. In the upper right is a silver canton containing a black eagle with gold beak and legs. The bottom half of the shield is silver with a red stone wall. On top of the wall is a black bear.
David Lewellen

From Ralf Hartemink's International Civic Arms website:
"The arms of the present State were officially adopted in 1991. The arms show in the upper part the arms of the former Prussian province of Saxony, which are slightly different from the ancient arms of Saxony: in the arms of Saxony, the upper bar is black. The eagle was added to the arms during the Weimar Republic.
The lower part shows the arms of the Free State of Anhalt during the Weimar Republic. The bear is taken from the original arms of the Princes of Anhalt, and represent the bear of the estate and city of Bernburg, one of the oldest possessions of the Princes of Anhalt."
Literature: Schurdel 1995.
The bear (Bär) and the wall of a castle (Burg) are canting arms for Bernburg.
Santiago Dotor, 6 Jun 2002
---