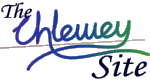 This page is part of © FOTW Flags Of The World website
Bibliography: Authorship index (codes [n0a to nez])
Cross-index page
Last modified: 2008-01-12 by antónio martins
Keywords: (no keywords) |
Links: FOTW homepage | search | disclaimer and copyright | write us | mirrors

---
See also:
---
Code [n2c]
Joint authorship of:

Credited for 1 entry:
---
Code [n2m]
Joint authorship of:

Credited for 6 entries:
---
Code [n2o]
Joint authorship of:

Credited for 1 entry:
---
Code [n2r]
Joint authorship of:

Credited for 1 entry:
---
Code [n2w]
Joint authorship of:

Credited for 1 entry:
---
Code [n3n]
Joint authorship of:

Credited for 1 entry:
---
[naa]
Faustino Menéndez Pidal de Navascués
Name forms:
a.k.a.: Faustino Menéndez Pidal y Navascués
Entries (4):
Co-authorships: [cpc]
---
[nae]
Thomas Nägler
Entries (1):
---
[nag]
Rolf Nagel
Entries (3):
---
[nas]
H. J. Næss
Entries (1):
---
[naz]
А. Н. Назарбаева
(=A. N. Nazarbaeva)
Name forms:
translit.: A. N. Nazarbaeva
Co-authorships: [k3n]
---
[nbl]
Knut Nyblom
Entries (1):
---
[nca]
Andrés Nicás
Entries (1):
---
[nch]
Alexandru Nichitici
Co-authorships: [n3n]
---
Code [ncm]
Joint authorship of:

Credited for 1 entry:
---
[nct]
Wayne Northcutt
Entries (1):
---
[nda]
David Nicolle
Co-authorships: [ncm]
---
[ndf]
Carl Nordenfalk
Entries (1):
---
[ndh]
Terje Nordheim
Entries (1):
---
[ndm]
Hans Niedermeier
Entries (1):
---
[ndv]
Branislav Nedović
Entries (1):
---
[ned]
Gudrun Olden Nedrebø
Entries (1):
---
[neh]
Joseph Nehmé
Entries (1):
---
[nel]
Phillip L. Nelson
Entries (2):
---
[ner]
Moreno Neri
Co-authorships: [c2n]
---
[neu]
Ottfried Neubecker
Name forms:
Entries (82):
Biographical notes:
Neubecker was an authority in the fields of vexillology, heraldry, symbolism, insigniology, orders, regalia, and uniforms. He was born 22 March 1908 in Charlottenburg, near Berlin, Germany. His father was a university teacher; his mother was Swiss. When he was six years old, he saw a flag plate in an encyclopedia, an experience which impressed him for life. At seven he compiled a list of the flags he knew and not much later he began to keep a record of the flags and coats of arms of his day.
After leaving school in 1925 he studied in Geneva, Heidelberg and Berlin. As early as 1926 he began working for the Teichskunstwart, a state office under the Ministry of the Interior charged with cultural and artistic affairs, among them the heraldic and vexillological matters of the country.
His debut as a vexillological writer was in 1926 with a small tract co-written with Erik Wolf regarding the contemporary dispute between the black-red-gold and black-white-red colors in Germany entitled Die Reichseinheitsflagge [n2w26]. Three years later he published the important book Die deutschen Farben [vne28] (written with Veit Valentin) and in 1931, his doctor's thesis, Das deutsche Wappen 1806-1871 [neu31]. In addition, he authored the annonymous Wapen und Flaggen des Deutschen Reiches [neu28] in 1928.
Also Neubecker had begun in those years what would develop into a very essential — although anonymous and often overlooked — part of his achievement, namely the series of cigarette cards (with their corresponding albums) showing German flags, flags of the world, state coats of arms of the world, German military colors, and German civic coats of arms. Twelve such series were launched between 1928 and 1934 (plus another in 1953), each consisting of between 200 and 500 cards.
From about 1930 he began a systematic vexillological and heraldic chronicling of his own time and he began publishing that information, usually in one of the German periodicals devoted to these subjects. The result was hundreds of articles which, when taken together, amount to a considerable history of flags that must be very near exhaustive and certainly unique.
In March 1933 the office of Reichskunstweart was abolished and most of its staff was transferred to other institutions. Not Neubecker, however; in 1931 he had married a woman of Jewish descent and for this reason he was dismissed. Furthermore he was refused entry in the state-controlled registers of officially approved scientists, researchers, writers and artists, which meant he could not legally practice any profession or activity for which he had been educating himself. His name could not be mentioned in the press.
One reason he survived was his unique knowledge of vexillology and related subjects. Clandestinely he received tasks and assignments from state and municipal archives, from the Berlin City administration (e.g. flags and heraldry in connection with the 1936 Olympics), the Ministry of Foreign Affairs, the Air Ministry (e.g. during the war, a survey of British orders and decorations), state and party bigwigs (flags, insignia), and — perhaps most important — the Navy. For the latter he compiled the Flaggenbuch des Oberkommandos der Kreigsmarine [neu39], possibly the only official flag book of comparable size and importance without any errors in it. All of this without his name ever being listed or mentioned.
Friends helped him survive and protected him, got him the papers he needed in order to live and study and move (e.g. when he miraculously rescued his invaluable library and collections from Pomerania in March 1945), and "forgot" or delayed the orders they received concerning people in his situation. From the summer of 1944 he was without a permanent residence, being continuously on the run from the Gestapo. However, he managed to also help and hide French and Dutch friends in the same predicament at that time.
After the war, he settled in East Germany and re-established his connection with the Brockhaus Encyclopedia, and Reallexicon zur deutschen Kunstgeschichte; he lectured, wrote, translated, edited and published. He was consulted concerning municipal and state heraldry. By 1953 his extensive collections included information on 12,000 different flags.
Incredibly, his wife also survived the war, settling in West Germany. The many years of living apart, during and after the war, had changed their relationship. In 1950 they were divorced and Neubecker remarried.
In 1962, after carefully sending his vexillological and related materials to the west over many, many months, he moved to Wiesbaden in West Germany. I understand he went to visit his family and never returned to East Germany. Later he was offered a position at the Free University of Berlin. He died in 1992.
In 1965 he participated in the First International Congress of Vexillology and was a Councillor of the International Federation of Vexillological Associations from 1969 to 1973; President of FIAV 1973-1981 and Secretary General of FIAV 1981-1983. He was named a Laureate of the Federation in 1999.
His vexillological collection is housed at the Flag Research Center in Winchester, Massachusetts, USA.
Dave Martucci, 07 Oct 1999, based on [ach83a]
Ottfried Neubecker had done significant work for his government until he married a Jew, then he essentially became a non-person to the Nazi regime. He couldn't hold any official contracts with the government. It must have caused major heartburn to the Kriegsmarine when they realized that their government had ostracized the only person qualified to write the kind of detailed flag reference that the German Navy demanded. So they paid Neubecker "unofficially" (and probably quite clandestine) to do the work. The result was a milestone of vexillology [neu39].
Nick Artimovitch, 25 Nov 1997
Ottfried Neubecker published (on a more or less private basis) post-1945 supplements to the Flaggenbuch [neu39], at least the texts in [suw].
Marcus Schmöger, 31 Oct 2002
#100 of the Flag Bulletin [tfb] was a tribute (Festschriften) to Neubecker, with specially-commissioned articles.
Whitney Smith, 31 Oct 2002
---
[nev]
Clara Nevéus
Entries (21):
---
Anything below this line was not added by the editor of this page.