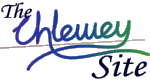 This page is part of © FOTW Flags Of The World website
Flying flags from the peak
Last modified: 2007-02-10 by phil nelson
Keywords: peak |
Links: FOTW homepage | search | disclaimer and copyright | write us | mirrors

---
See also:
---
The "peak" is actually the upper end of the gaff. The common meaning of "peak" as the highest point of something has led to its widespread misuse (including in US Navy official publications) to mean the masthead or truck of the vertical pole.
Joe McMillan, 4 September 2003
---
It is interesting to note how the practice of wearing an ensign at 'the peak' began. Prior to the Eighteenth Century ships wore their ensigns from an ensign staff at the stern. By the end of the 18th Century, however, the loose-footed driver (which had replaced lateen sails on the mizzenmast by c1750)) began to give way to a gaff-boom which projected over the taffrail and would have knocked the ensign off its staff. Among the larger class of warships this process was not complete by 1805, because some 'liners' (line-of-battleships) still carried their ensigns on a staff whilst others flew theirs from the peak (including HMS Victory which had just been rebuilt).
Ships of the modern Royal Navy follow the convention (or at least they used to) of flying their ensigns from the peak at sea, and from a staff at anchor.
Christopher Southworth, 6 September 2003
---
The U.S. Navy follows the same convention. The command "shift colors" is passed over the ship's PA system at the instant that the last mooring line is released (when getting underway) and when the first line hits the pier (when mooring).
I recall at least one case when "shift colors" was executed while the ship was moored, because the ensign staff had to be removed incident to some repairs on the stern. In that particular case, the ensign was shifted to the mast but the jack remained flying from the jackstaff.
Peter Ansoff, 6 September 2003