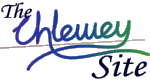 This page is part of © FOTW Flags Of The World website
Republic of Samoa
Independent State of Samoa, Malo Sa'oloto Tuto'atasi o Samoa
Last modified: 2007-02-10 by phil nelson
Keywords: samoa | western samoa |
Links: FOTW homepage | search | disclaimer and copyright | write us | mirrors

---
See also:
---
Neither the 1995 Whitaker's Almanac nor the 1997 CIA Factbook on the Internet show this change (in name). However, Samoa has a strange constitution where upon independence there was a dual monarchy of two traditional chiefs. One of the chiefs died in 1963 and the other continued as the sole monarch. However, when he dies, the constitution provides that Samoa will become a republic, with the head of state elected for a five-year term by the legislative assembly. It is likely that this recently happened and a formal change of name was passed to reflect the event. I do not suppose the flag will have changed and I have never heard of a specific flag for the head of state of Samoa.
Roy Stilling, 04 April 1998
---
There was a recent news item relevant to this. The legislature in American Samoa passed a bill that says the territory does not object to the use of the title "Samoa" by Western Samoa.
John Fetzer, 04 April 1998
---
Other Samoan facts (from Encyclopaedia Universalis Factbook "Les Chiffres du Monde", 1998) Country name: Independent State of Samoa (formerly Independent State of Western Samoa) - Malo Sa'oloto Tuto'atasi o Samoa (formerly Malolotuto'atasi o Samoa i Sisifo) - Short form: Samoa (formerly Western Samoa - but digraph WS is still in use). In July 1997, the Legislative Assembly approved the suppression of "Western" in the country name. The country will be officially "Samoa" as soon as the Head of the state sign the amendment. As reported by Roy Stilling, the state will become a Republic after the death of the present head, Malieotea Tanumafila II, whose official title is: O le Ao o le Malo.
Flag (from Smith, 1975) The 19th century independent Kingdom of Samoa had several flags in which red and white were predominant. The colors were not used after 1900 when German and American colonial rules were established. They reappeared officially, however, in the Western Samoa flag hoisted in 1948. That design - to which a further star was added the next year - was created by Their Highnesses Tupua Tamasese Mea'ole and Malietoa Tanumafili II. Until 1962 when independence was achieved under United Nations trusteeship, Western Samoa flew the flag of New Zealand at sea and , jointly with its own flag, on land. Today (Western) Samoa's sole official flag is honored in the national anthem, "Banner of Freedom". Its colors are generally associated with courage (red), purity (white), and freedom (blue).
Ivan Sache, 15 July 1999