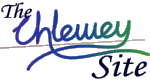 This page is part of © FOTW Flags Of The World website
Cascadia
Last modified: 2007-10-20 by rick wyatt
Keywords: united states | independence | cascadia | washington | oregon |
Links: FOTW homepage | search | disclaimer and copyright | write us | mirrors

---
---
See also:
---
Cascadia, an area that slops over the Canadian border into British Columbia and beyond in some definitions, has several competing flags.
Jon Radel
The concept of Cascadia has been around for a few years, but only so far as an idea for engendering cross-border co-operation, not as a sovereigntist movement.
Kevin O'Grady, 24 November 2000
I have seen some four or five different proposals for a Cascadia flag (each linked to a different concept of Cascadia, at least detailwise).
Antonio Martins, 26 November 2000
---
"Eight Stars"
image by Nick Pharris, 24 February 1998
My proposal for a flag for the Cascadia region of northwest North America.
The green triangles in the hoist and fly are intended to represent mountains; the two mountains are for the Pacific mountains (including the Cascades) and the Rocky mountains, the two great mountain systems of our region. They also stand for the U.S. and Canada, both of which contain parts of Cascadia. The green color is taken from the flag of Washington.
The significance of the waves in the base is obvious; they are taken, modified, from the flag of British Columbia--but in their present form they are more reminiscent of the old Estonian SSR flag. The sun is also from the British Columbia flag, yet while there it represents the sun setting on the western edge of the British empire, on the Cascadia flag it is rising from behind the mountains: a symbol of rising regional consciousness.
Dark blue and gold figure prominently in the flags of Oregon, Idaho, Montana, and Alaska.
The eight stars represent eight socioeconomic regions of Cascadia (centered on Anchorage, AK; Fairbanks, AK; Vancouver, BC; Seattle, WA; Spokane, WA; Portland, OR; Medford, OR; and Boise, ID), but for simplicity's sake they can also represent Alaska, the Yukon Territory, British Columbia, Washington State, Oregon, Idaho, western Montana, and northwestern California. The eight gold stars on navy are also reminiscent of the seven stars of the Big Dipper plus the North Star, as seen on the flag of Alaska.
Blue is for loyalty and for the Pacific Ocean, lakes, and rivers.
Green is for hope and for the forests of the coastal part of the region.
Gold is for prosperity and for the croplands and deserts of the interior part of the region.
White is for peace and for the glaciers of the north.
Nick Pharris, 23 May 1998
---
"Another Design"
image by Dirk Schönberger, 23 November 2000
This Cascadia flag was actually designed by David McCloskey of Cascadia Institute
Patrick Mazza, 13 January 2004
---
"Seven Stars In Green"
image by Antonio Martins, 23 November 2000
Actual flag by Karen Rogers
The last time we discussed Cascadia, I described my own idea for a Cascadian flag. Antonio kindly gif'd it for me. As noted at the time, there are several different 'Cascadian' ideas bouncing around, ranging from cross-border cooperation, to the idea of a joint Seattle-Vancouver (B.C.) bid to host the Olympics, to more-or-less serious ideas of secession.

Back then, I noted that I had never seen any of these flags flying 'in the cloth' anywhere in 'Cascadia.' I have to amend that now, because my wife had my Cascadia idea made into a real 3x5' flag. It has flown over my home, and now hangs here in my office.

Andrew S. Rogers, 27 November 2000
---
Wavy Blue and White Stripes
Republic of Cascadia

resized by Rick Wyatt
from Republic of Cascadia Website
I found this site on Cascadia that has a different flag concept. The symbolism of the elements:
Waving blue and white stripes: Evokes both the deep blue waters of the Pacific Ocean and Puget Sound as well as the snow capped mountains of the Cascade range
Field of green: For the lush vegetation of our nation
Field of Red: For the volcanism and tectonic forces that burn beneath us
Setting sun: Represents our place at the western edge of the American continent
Fir cone: Represents rebirth, renewal, and our natural forest resources
submitted by Shaun Friesen, 25 April 2002
---
Conifer Tree
I have been meaning to submit my version of a Cascadian flag for several years. It is a simple flag of tree colors (blue, white and green) with a conifer tree in the middle. I came up with it when I was living in Hungary and was homesick for Cascadia in 1994. The blue represents sky and the Pacific. The white represents clouds and snow. The green represent the forest. My first version was posted on my website in 1997. Several years ago I created a yahoo group to explore what Cascadia could be and what it is: Cascadian_Bioregionalism.
Alexander, 8 August 2004