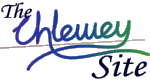 This page is part of © FOTW Flags Of The World website
Turks and Caicos - Historical Flags
Last modified: 2006-10-21 by dov gutterman
Keywords: turks and caicos | jamaica | bahamas | conch | crayfish | america | caribbean | shell | lobster | cactus | pelican | sisal |
Links: FOTW homepage | search | disclaimer and copyright | write us | mirrors

---
---
See also:
---

1875-1889
image by Martin Grieve and Željko Heimer, 28 June 2004

1889-1968
image by Jaume Olle', 21 March 2000
I have a drawing of the Turks and Caicos Islands flag that was granted to them before 1904 and was replaced by the current one in 1968. It consists of the Blue British Ensign with a circular badge in the fly. I have gotten it from the "Enciclopedia Bruguera" and from the "Diccionario Latinoamericano"
Juan Manuel Gabino Villasca'n, 7 March 2000
Illustration of this flag appears in p. 108 (bottom) at [zna99], with two rows of three Blue Ensigns each. In the second row there is "Turks & Caicos Islands (end of XIXth century - 1968)".
Ivan Sache, 25 Febuary 2001
If I have understood correctly the two images at the top captioned "1875-1889" and "1889-1968" do not show two different flags, but one and the same with only artistic difference. The second image actually show the errornours "igloo" depiction from 1889 Admirality book, and should be retained as such.
Željko Heimer, 26 June 2004
I also think that the first detail (1875-1889) should be very very similar to the second version (1889-1968) - the only difference being that the "igloo" in the first is omitted. Two scans from David Prothero (1881 and 1889) sent to me may just help to deepen the mystery of artistic rendition here. The second badge is quite clearly the one drawn by Jaumme, and shows the "hatch" in the salt pile. Just take a look at both and you will see that both badges are quite different.
Martin Grieve, 27 June 2004
Turks & Caicos used a circular seal in 1875 flag.
David Prothero, 8 April 2005
---

1875-1923
image by Martin Grieve and Željko Heimer, 28 June 2004
Whilst checking this I found that the Union Jack defaced with the Turks & Caicos 1875 badge was cancelled 22 September 1923. [National Archives (PRO) ADM 116/1847B].
David Prothero, 9 July 2003
---

1875-1889
image by Martin Grieve, 2 July 2003
based on illustration in 1881 booklet: 'Arms or Badges of the several Colonies of Great Britain'
The circular badge on the first flag was introduced sometime before 1904. The arms were granted 28 September 1965 and the shield from the arms replaced the circular badge on the flag in 1968.
The administrative sequence was:
Until 1959 the T&C were a dependency of Jamaica; in 1959 the T&C became a separate colony but until 1962 the Governor of Jamaica was also the Governor of T&C. Between 1962 and 1965 the Administrator of the T&C reported directly to London. Between 1965 and 1973 the Administrator was subordinate to the Governor of the Bahamas who was also Governor of the T&C. In 1973 when Bahamas became independent the Administrator was up-graded to Governor.
The old circular badge is the answer to a sneaky quiz question: 'what tropical island used to have an igloo on it's flag?' The two white semi-circles in the foreground are supposed to be piles of salt raked up on the salt-pans, but the heraldic artist who drew the seal thought they were meant to be buildings and put a door-way in one making it look like an igloo.
David Prothero, 30 July 1997
Turks/Caicos and the Cayman Islands were dependencies of Jamaica. Turks had its own badge based on the Seal of the colony from 1875 until 1958 when it was replaced by the current shield
David Prothero, 22 November 1999
Turks Islands, settled from Bermuda in 1678 , were too dry for the cultivation of sugar cane, and pans were created in which seawater was evaporated to make salt. This was shipped to the cod-fisheries of North America for use as a preservative. The Caicos Islands were settled about a hundred years later by American loyalists. In 1799 both settlements were annexed to Bahamas, but in 1848 became a separate presidency under the Governor of Jamaica.
14 September 1869 - Turks Islands were included in the list of colonies required to submit a sketch of the proposed badge of the colony. This was probably an error. Other presidencies such as Virgin Islands or St Kitts Nevis had no badge until after the Leeward Islands were unbundled in 1956. Similarly a dependency, which Turks and Caicos became in 1874, should not have had its own badge. Seychelles, a dependency of Mauritius, had no badge until it became a separate colony in 1903.
12 January 1870 - President Melfort Campbell sent Sir P.Grant, Governor of Jamaica: " ... a sketch of a Union Jack with the arms of this colony in the centre - the arms being similar to those of the public seal.
2. I can not recommend the adoption of these arms as the expense of emblazoning them on the standards would be excessive, and I think some simple device could well be substituted (such as a crescent and star on a blue ground) but the Executive Council are of opinion that the central
badge on the standard should correspond with the seal of the colony.
3. Some explanation of the badge may be requisite : the foreground represents salt heaps with measures and raking implement, and an individual filling one of the measures with salt. In the background is a vessel ready for her freight of the staple commodity of this colony."
The despatch was forwarded to Earl Granville, the Secretary of State in London. He replied, "I concur with Mr.Campbell in thinking that the arms of this colony are too elaborate to be placed on a flag, and that the design he proposed would be much preferable, but if after this expression of my opinion the Legislature still desire to retain the badge they have chosen, I shall not withhold my sanction to their doing so."
The Executive Council adhered to their previous conviction that the Colony's Arms should form the central device on the flag used by the Presidents, and a black and white drawing of the complete seal, including royal arms, was adopted by the colony with the approval of the Colonial Office and Admiralty in July 1870.
It was included in a draft sheet of colonial badges circulated by the Colonial Office in September 1874. The Admiralty asked if the Turks Islands' badge should be uncoloured. The query was passed on to Turks Islands, now a Dependency of Jamaica, with a Commissioner as head of government.
The Council had changed its mind, and on 16 January 1875 Mr.Commissioner Smith replied that, "In lieu of former device proposed, think that crescent and three white stars on blue would be suitable. Crescent emblematic of name of islands, and three stars of the principle islands in the settlement; Grand Turk, Salt Cay and Caicos Group."
Apparently he thought that the name of the islands was connected with Ottoman Turks, but it is more likely that they were named for an indigenous cactus (included on the current arms) similar in shape to a decorative knot, which was called a Turks Head because if its resemblance to a Turkish fez.
The Governor of Jamaica, now Sir W.Grey, forwarded Smith's letter, adding: "I have the honor to state that I suggested to the Commissioner that a simpler device should be selected for the flag of Turks Islands than proposed in 1870, on the ground of less expense that it would entail, and I have to report that the suggestion has been adopted, and that a crescent and three stars, white on a blue field, has been submitted as the device to be emblazoned on the flag of these islands, which I may remark was originally proposed by President Campbell in 1870."
However the Colonial Office now realised that the Order in Council authorising the flags, required (in the absence of arms) the use of the seal of the colony. The following was written on a minute sheet. "Ref. Turks 17 February. Hasty in approving device of Captain Campbell in 1870, which is like that now submitted by Sir W.Grey. Seal without royal arms is all that is wanted."
A despatch went back to Jamaica, resulting in a letter dated 25 March 1875 from Sir W.Grey to Turks. "Having reference to terms of Order in Council of 7 August 1869 in Lord Granville's Circular Despatch of 14 September, it appears on further consideration desirable to follow practice in most colonies and emblazon flag with distinctive part of seal of colony. Only the distinctive panel required, not the royal arms. Request fresh drawing."
In September the Colonial Office sent the Admiralty a drawing similar to the one eventually published, adding, "If you concur, words Turks and Caicos Islands, which appear on seal, will be inserted under device and within wreath." Admiralty replied; "Words should be inserted."
A final twist in the tale came when the badges from the 1881 Colonial Office book were re-drawn for publication in the Admiralty Flag Book of 1889. The illustrator apparently thought that the heaps of salt were really huts, or possibly even igloos, and 'improved' the drawing by inserting a doorway into one of the heaps.
[National Archives (PRO) CO 301/55 and CO 323/321].
Above is 1875' badge before it was 'improved' in 1889.
David Prothero, 2 July 2003
---

image by Martin Grieve and Željko Heimer, 28 June 2004
Proposed design for the flag of the Commissioner of Turks and Caicos Islands. The design was proposed in 1870 and again in 1875, but rejected because it did not comply with the directions in the Order in Council of 7th August 1869.
David Prothero, 26 June 2004
The newspaper of today (Süddeutsche Zeitung 10 July 2006, p.10) reports on a hobby-historian from Istanbul claiming that Turks had discovered America in 1465, several decades before Columbus. He is claiming this because he believes in links between "Turkey" and "Turks" Islands in the Caribbean. One of his indications is the proposed flag for Turks and Caicos from 1870. Other media had reported on this, too, but obviously none managed to check the story about the flag. For instance, see <blog.handelsblatt.de>, claiming that the flag with crescent and stars indeed had been used from 1869-73.
Marcus Schmöger, 10 July 2006
---
In Flags adopted in 1968, the badge is being encompassed by an imaginary circle of diameter measuring 4/9 hoist width of flag.
The Governor flew the Union flag defaced with laurel garland, the badge enclosed within, but unfortunately we do not know when this flag was adopted.
A red Ensign appears to have been extant although unofficial.
Martin Grieve, 21 June 2004

image by Martin Grieve, 21 June 2004

image by Martin Grieve, 21 June 2004

image by Martin Grieve, 21 June 2004

image by Martin Grieve, 21 June 2004
---