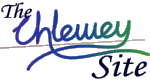 This page is part of © FOTW Flags Of The World website
Checheno-Ingushia in the Soviet Union
Last modified: 2007-10-06 by antónio martins
Keywords: checheno-ingushia | ingushetia | chechenia |
Links: FOTW homepage | search | disclaimer and copyright | write us | mirrors

---
See also:
---
Presentation
In 1940, a rebellion broke out in the Chechno-Ingushetian Republic and established contacts with the advancing German army. For that, Chechens and Ingush were subjected to mass deportations starting in 1944.
Jaume Ollé, 26 Feb 2000
My book SSSR — Administrativno-territorialhnoe Delenie Soûznyq Respublik, of 1980, lists the following chronology for Chechenia and Ingushia:
1922.11.30 Chechen autonomous region (ao) founded
1924.06.07 Ingush autonomous region (ao) founded
1934.01.15 both merged into Chechen-Ingush autonomous region (ao)
1936.12.15 upgraded to Chechen-Ingush Autonomous Sov. Soc. Rep. (ASSR)
And nothing more, no word about the 1944-1956 dissolution (the similar situation in Kabard-Balkar ASSR in 1945-1954 is also ignored in this book). From 1944 to 1957 the territory and the remaining, undeported population was administered as "normal" (not autonomous) part of R.S.F.S.R.. It should be noted that Chechenia and Inngushia were thus administered toghether from 1934 to 1992.
António Martins, 26 Jun 1999

Both chechen and ingush peoples were deported at the same time (February 1944). Chechen-Ingush ASSR was then supressed, even part of its territory was ceded to Georgia. In 1957 Chechen-Ingush ASSR was restored (along with Kalmyk ASSR, Kabardino-Balkar ASSR and Karachai AR). Flags attributed to these entities between 1944 and 1957 are, certainly, due to an error.
Antonio Gutiérrez, 29 Jun 1999

According to Theodore Shabad's Geography of the USSR (New York, 1951) pp. 228-230:
Groznyy Oblast was formed in 1944 on the site of the former Chechen-Ingush Autonomous SSR and includes the territory of the former Kizlyar Okrug, which was originally part of the Dagestan Autonomous SSR and from 1938 until 1944 in Ordzhonikidze Kray…

The territoty of the Chechen-Ingush Autonomous SSR was distributed in 1944; the southern mountain strip passed to the Georgian SSR, the westernmost section to the North Ossetian Autonomous SSR, an eastern zone to the Dagestan Autonomous SSR, while the bulk of the territory made up part of the newly constituted Groznyy Oblast…
Jarig Bakker, 27 Jun 1999
This «newly constituted Groznyy Oblast» is just the former Chechen-Ingush ASSR under a new name (and "downgarded" to the non-ethnical cathegory of oblasth). The key word here is «the bulk of the territory», all the rest are probbably minor borderline rearrangements, and not a "dismembering" of this unit (although I'm surprised that territory was interchanged from a SSR to another). (Naturally, my 1980 soviet handbook about territorial divisions ignores all this.)
António Martins, 29 Jun 1999
---
Anything below this line was not added by the editor of this page.