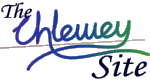 This page is part of © FOTW Flags Of The World website
Yamal (Russia)
Âmal
Last modified: 2007-10-27 by antónio martins
Keywords: yamal | Âmal | crown: antler | crowns: 7 | antler (white) | national ornament |
Links: FOTW homepage | search | disclaimer and copyright | write us | mirrors

---
Ямал

image by Pascal Gross, 18 Apr 1999
---
See also:
External links:
---
Presentation of Yamal
(Note: You need an Unicode-aware software and font to correctely view the cyrillic text on this page. See here transliteration details).
Name (english): Yamal • (russian, short form): Ямал | Âmal • (russian, long form): Ямало-Ненецский автономный округ | Âmalo-Neneckiĭ avtonomnyĭ okrug
Local official language: Nentsi

Capital (russian): Салехард | Saleqard • (english): Salekhard • (former name): Obdorsk | Обдорск (<1933)
Area: 750 300 km2 (≅289 600 sq.mi.) • Population: 496 700 inhabitants in 2000
Status: Autonomous District (автономный округ | avtonomnyĭ okrug) within Tyumen Region
Federal District: Ural • Economic region: West Siberia
License plate code: 89 • Ham radio code: JN • ISO 3166-2 code: YAN
Flag adopted on 1996.11.28 • Coat of arms adopted on unkn. date
"Yamal" is a toponym, Yamal Peninsula, addded to the name of the territory to distinguish it from the previously created Nenetsia proper: Yamalo-Nenetsia was set up in 1930.
António Martins, 11 Mar 2000
---
Description of the flag
I just noticed that each element of the white pattern on the yamalo-nenets flag is indeed a squarish representation of that distinct Tyumen Crown.
António Martins, 02 May 2000
---
Former flag?

image by Željko Heimer, 22 Jul 1996

This flag, in medium blue, is listed under number 86 at the chart Flags of Aspirant Peoples [eba94] as: «Yamalo-Nenets (Yamals & Nenets) - North Russia».
Ivan Sache, 15 Sep 1999

Light blue - white - light blue horizontal tricolor with two concentric red rings centered on the middle stripe, which was almost certainly reported by Oleg Tarnovskiĭ back in 1994 or 1995 and about which nobody could find any confirmation. (As usual with this gentleman's "findings".)
António Martins, 11 Mar 2000

Taymir has blue - white - blue flag and central device (two concentric red circles).
Jaume Ollé, 27 Feb 2000

This flag is a fiction! I think it is a fantasy of O. Tarnovsky…
Victor Lomantsov, 07 Apr 2000

This design is quite similar to a real existing official russian subnational flag: the flag Evenkia. Certainly this have two different shades of blue and a much less simple emblem, but Evenkia is near both Taymyr and Yamal and there is something a cultural connection (siberian aboriginal people). I wander if this similarity is merely a coincidence… After all, the Aspirant chart [eba94] was published in 1994 and the evenkian flag was apparently adopted in 1998, but there might have been a non-official precursor. I can certainly imagine Tarnovskiĭ confusing Evenkia with Yamal, and later someone else mixing it with Taymyr — the other way around (that the current Evenkia flag was inspired by a fake Yamalia flag from an australian flag chart) is even more awckward…
António Martins, 08 Jan 2003
---
Anything below this line was not added by the editor of this page.