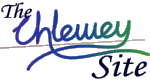 This page is part of © FOTW Flags Of The World website
Flags of daghestanian ethnic groups (Russia)
Last modified: 2007-06-09 by antónio martins
Keywords: daghestan | ethnic group | nogai | kumukh | triskelion | crescent: points to top fly (white) | lezgi | savdal | bird |
Links: FOTW homepage | search | disclaimer and copyright | write us | mirrors

---
See also:
---
Presentation of daghestanian ethnic groups
In Daghestan live about 35 different ethnic groups. Some of these peoples have their own flags.
António Martins, Nov 1998
---
Flag of the Nogai people

image by Jaume Ollé, 28 Oct 1996

The beast portraited, flying lion with dog's head, sure fits the description of Chelyabinsk/Bashkir simargl — and though Daghestan (where the Nogai dwell) is some 1500 km SW of Chelyabinsk region, there may be a connection, as both Nogay and Bashkir (the second largest ethnical group in Chelyabinsk region, after the Russians) are (western) turkic (slim connection, shared with eight other proples of the Russian Federation, but who knows…).
António Martins, 26 Dec 2002
---
Flag of the Kumukh people

image by António Martins, 08 Jan 2003, from cpekacar.sitemynet.com/anadagkum.htm

I've just seen on the french-german cultural TV channel Arte a documentary about Daghestan, in which the flag of nationalist movement of Kumukh people was shown (interview of its leader, with a big flag on the wall and a table flag in front of him). The emblem on the flag is white outlined black; the three "beasts" are linked together (as in the emblem of Isle of Man), and the circle in the center is is the border of zone where the three beasts join in one. In the center of the circle, crescent and star, white outlined black.
Olivier Touzeau, 16 Mar 2000

On cpekacar.sitemynet.com/anadagkum.htm, there are pics of Kumukh Arms, which are actually the flag with somewhat different colors from this one.
Michael K. Renalds, 01 Jul 2002

I believe that several patterns exist; the basic design is what all people agree.
Jaume Ollé, 22 Nov 2002
Green bottom stripe
White emblem

image by Jaume Ollé, 28 Oct 1996, and António Martins, 11 Nov 2002
Yellow emblem

image by Jaume Ollé, 28 Oct 1996

This image is from Gaceta de Banderas [gdb], information of Michel Lupant.
Jaume Ollé, 22 Nov 2002
---
Flag of the Lezgi people

image by Jaume Ollé, 26 Apr 1999

Accordin Aliev Saumur this flag want to be:
National (Republic of Lezgistan)
Ethnic (Lezgin people)
Party (Savdal = Union)
Jaume Ollé, 09 Oct 1999

Lezgi (Lezgian, Lezghi, Lezgin, Kiurinsty) [LEZ] 257,000 in Russia (1996); 171,400 in Azerbaijan (1996); 3,650 in Georgia; 2,570 in Kazakhstan; 1,599 in Kyrghyzstan; 10,400 in Turkmenistan; 1,708 in Ukraine; 1,585 in Uzbekistan; 1,200 in Turkey (1996); 451,000 in all countries. Southern Dagestan ASSR, the western Caspian Sea coast, central Caucasus. North Caucasian, Northeast, Lezgian. Dialects: Kiuri, Akhty, Kuba, Gjunej, Garkin, Anyx, Stal. Has literary status based on the Kiuri dialect. Cyrillic alphabet. Some dialects are reported to not be inherently intelligible with other. Mountain slope. Agriculturalists. Sunni and some Shi'a Muslim.
Jarig Bakker, 07 Oct 1999, quoting from the Ethnologue database

Lezghistan (or Lezgia) is the southernmost tip of Russia, included in the multi-ethnic republic of Daghestan. Its does include also some neighbouring territory of Azerbaijan
António Martins, 10 Aug 1999
---
Anything below this line was not added by the editor of this page.