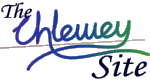 This page is part of © FOTW Flags Of The World website
Kaliningrad Region (Russia)
Kaliningradskaâ oblasth
Last modified: 2007-06-09 by antónio martins
Keywords: kaliningrad | prussia | koenigsberg | konigsberg | ottokar 2 (czechia) | ship: kog | koch | amber | wave | bakrymov (i. d.) | grigo (e. i.) | kolevatova (s. a.) | medvedev (m. yu.) |
Links: FOTW homepage | search | disclaimer and copyright | write us | mirrors

---

image by Pascal Gross, 19 Jun 2006
---
Калининградская область
See also:
Other sites:
---
Presentation of Kaliningrad Region
(Note: You need an Unicode-aware software and font to correctely view the cyrillic text on this page. See here transliteration details).
Name (english): Kaliningrad Region • (russian): Калининградская область | Kaliningradskaâ oblasth

Capital: Калининград | Kaliningrad • (former name): Königsberg (<1945)
Area: 15 100 km2 (≅5 800 sq.mi.) • Population: 946 800 inhabitants in 2000
Status: Region (область | oblasth) within the Russian Federation
Federal District: Northwestern Region • Economic region: Northwestern Region (in the soviet era: Baltic)
License plate code: 39 • Ham radio code: KA • ISO 3166-2 code: KGD
Flag adopted on unkn. date • Coat of arms adopted on unkn. date
Formerly the northern part of East Prussia, based on the city of Königsberg (now Kaliningrad) this region was annexed to the Russian SFR at the end of the war. With Baltic independence, it is now detached from Russia proper. Recently, plans were revealed for free port and enterprise zone status for what is seen by many as Russia's potential modern "window on the west".
Stuart Notholt, 28 May 1995
There is also a Polish name for the city — Krolewiec (King's town) — as Prussia used to be a vassal state of the Commonwealth of the Kingdom of Poland and Grand Duchy of Lithuania (a multinational state), before it became independent.
Chrystian Kretowicz, 23 Aug 2002
---
No flag until 2006
I have a letter from Administration of Kaliningrad Region dated 6 mar 1999: in that times region had no official flag.
Victor Lomantsov, 11 Mar 2000
I've recently learned that Tambov and Kaliningrad regions have set up workgroups to create regional symbols.
Pascal Gross, 26 Feb 2002
---
City flag

image by Pascal Gross, 19 Jul 2000

Coat of arms and flag were adopted by Duma (municipal parliament) on July, 17, 1996 (Decision No 219) The Flag is light-blue, 2:3, with argent sailed ship (koch of tsar Peter's times) in the centre. The ship bears the white pennant with blue Andrew's cross. There are old municipal coat of arms inside the green-black-green-black-green-black-green-black ribbon (ribbon of the medal «For capture of Kaliningrad») in the "centre" of the ship. Below the ship is a "wave" made from amber. Authors of the flag: I. D. Bakrymov, E. I. Grigo, S. A. Kolevatova, M. Yu. Medvedev.
Victor Lomantsov, 19 Jul 2000

By the look of it, this ship has a rudder. If I recall correctly a Kog didn't, it was still steered by oar. This would mean the «koch of tsar Peter's times» is really a different type of trader. Unfortunately «tsar peter's times» is a bit inaccurate in this respect since Tsar Peter did modernize the Russian fleets. I wonder what types of ships were used in his youth. Well, it probably comes down to the Russian word the Duma used to describe the ship.
Peter Hans van den Muijzenberg, 20 Jul 2000

I have a slight vexillographic problem with this flag. The ensign of the ship is blown in the opposite direction of the entire flag. That is not quite satisfying, I think. (It seems to be inevitable problem where heraldry and vexillology intersects, though.)
Ole Andersen, 19 Apr 2001
---
Coat of arms
The arms at the site refered above are the combination arms of Koenigsberg, the central arms are the original Koenigsberg arms, the two other smaller shields are the arms from two cities that merged with Koenigsberg in the 18th century. The present arms of Kaliningrad show a ship with as a kind of escutcheon the arms of Koenigsberg. These are at www.bng.nl/ngw/int/rus/k/konigsbe.htm. There is no mentioning of a new flag of Kaliningrad though.
Ralf Hartemink, 22 Feb 1999
Old municipal coat of arms: per pale,
Argent, a Crown Gules (crown of czech king Ottokar II, founder of the city);
Gules, a Cross couped Argent
Victor Lomantsov, 19 Jul 2000
---
Anything below this line was not added by the editor of this page.