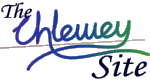 This page is part of © FOTW Flags Of The World website
Covasna County (Romania)
Judeţul Covasna (Kovászna megye)
Last modified: 2008-08-30 by alex danes
Keywords: romania | covasna | kovaszna | transylvania | szekely |
Links: FOTW homepage | search | disclaimer and copyright | write us | mirrors

---
image by Molnár István, 29 February 2008
---
The first name is the official Romanian name, in the brackets is the Hungarian name if it is official (more than 20% is minority).
See also:
Cities
Towns
Communities
Other sites:
---
The flag of Covasna (Kovászna) County was adopted by the Council of the County on 19th December 2007. All of the Hungarian members of the council voted it, Romanians sit down hard on it. The prefecture (executive bureau of the county) proceeded against the flag. Today (2008.02.29) the president of the Council of Kovászna County, János Demeter (RMDSZ) decided the intermittance of the decree about the
flag of the county for 30 days.
The decree of the President of the Council of Kovászna County can be found at (in Háromszék daily newspaper in Hungarian): http://www.3szek.ro/modules.php?name=3szek&id=7161. The period of the intermittance: 2008.02.20 - 2008.03.20.

The flag used the colours of the Coat of Arms of Kovászna County - Blue and gold. Stripes: Blue-gold-blue 1-3-1. These colours relate to the traditional Székely colours and the historical Székely flags too.

The Coat of Arms is the historical coat of arms of the Háromszék district of the Székely Land until 1876. Háromszék county of Hungary (1876-1920, 1940-1944) and Treiscaune County of Romania (1920-1940) used this coat of arms too. In 1968, when Ceausescu renewed the counties of Romania, the county has got a new name from Kovászna (Covasna in Romanian) town.

About the Historical name of the county: Háromszék means Three Districts (in Hungarian). The historical district was the union of the traditional Sepsi District (district seat was: Sepsiszentgyörgy), Kézdi district (district seat: Kézdivásárhely) and Orbai District (district seat: Kovászna). Székelys of Sepsiszék steamed from Sebes town (later Szászsebes (Mühlbach), Saxon Lands, Transylvania, now Sebis), Székelys of Kézdiszék steamed from Kézd town (later Szászkézd, (Keisd), Saxon Lands, Transylvania, now Saschiz), and Székelys of Orbaiszék steamed from Orbó (later Szászorbó, (Urwegen), Saxon Lands, Transylvania, now Gârbova). The fourth district of the Three Districts - Miklósvárszék (District Castle of Nicholaus) united later.

((Members of the council of Kovászna (Covasna) County: UDMR - RMDSZ (Hungarian) - 25 PSD (Romanian) - 4 PD (Romanian) - 2))

Sources:
Kovászna County adopted its flag (in Hungarian in Erdely.ma - http://www.erdely.ma/kisregio.php?id=30947)
County flag is pending. (in Hungarian in Erdely.ma - http://www.erdely.ma/kisregio.php?id=33660)
Members of the Council of Kovászna County (in Romanian on the Home Page of the county - http://www.covasna.info.ro/html/consilieri.html)

Molnár István, 29 February 2008
---
image by Molnár István, 29 February 2008
---
You can see the Coat of Arms of Covasna County here:
http://consjud.covasna.ro/consiliu/kovaszna.htm