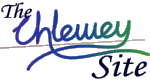 This page is part of © FOTW Flags Of The World website
Baia Mare (Romania, Maramures)
Municipiul Baia Mare
Last modified: 2008-08-30 by alex danes
Keywords: baia mare | nagybánya | partium | romania | maramures | máramaros | transylvania |
Links: FOTW homepage | search | disclaimer and copyright | write us | mirrors

---
No information is available on flag.
---
---
See also:
---
Baia Mare (in Hungarian Nagybánya, in German Frauenbach) is a city in Maramures (in Hungarian Máramaros) County of Romania. Baia Mare is the capital of the county. The commune contains four settlements: City of Baia Mare and Blidari, Firiza, Valea Neagra villages. The city has got 148.363 inhabitants (17,5% Hungarians, 1992 census). Neighbouring communities are: Negreşti-Oaş and Baia Sprie / Felsőbánya towns, Tauţii-Măgherauş, Recea, Groşi, Deseşti, Ocna Şugatag and Sapânta communities.
The first mention of the settlement is from 1142, when King Géza II settled it with Saxonians. The name of the settlement was Frauendorf or Asszonypataka (Woman's Brook). In 1411 the king exchanged the city for Belgrade with George Barankovich Serbian prince. (1411-1526 Belgrade was a Hungarian border castle) In 1567 it was annexed by Prince János Zsigmond, prince of Transylvania. The city was in Szatmár County of the Kingdom of Hungary. 1605-1606, 1621-1629, 1645-1648 the city with the county was part of the Principality of Transylvania. From the 16th century the settlement used the name Nagybánya.
The settlement in 1910 was a town in the Szatmár County of the Kingdom of Hungary. Inhabitants in 1910: 12.877; 9.992 (77,6%) Hungarian, 2.677 (20,8%) Rumanian and 208 (1,6%) other by mother tongue, 4.910 (38,1%) Greek Catholic, 4.467 (34,7%) Roman Catholic, 1.907 (14,8%) Calvinist, 1.402 (10,9%) Jew and 191 (1,5%) other by religion. From 1919/1920 (Romanian occupation / Treaty of Trianon) to 1940 Second Decision in Vienna) part of the Kingdom of Romania. 1940-1944 part of Hungary. The Treaty of Paris reallocated it to Romania. The settlement was a city 1952-1960 in Baia Mare Region, 1960-1968 in Maramureş Region and from 1968 is in Maramureş County.
István Molnár, 19 December 2000

---
Historical flag of Nagybánya (Kingdom of Hungary)
by István Molnár
Red, white and black horizontal triband
António Martins, 27 February 2001
This flag appears at Dr. Széll Sándor: Városaink neve, címere és lobogója (1941) as "Nagybánya, Szatmár Co.".
István Molnár, 19 December 2000

Historical Coat of Arms
Located at http://www.ici.ro/romania/servere/serv_bm.shtml
István Molnár, 28 February 2001