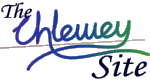 This page is part of © FOTW Flags Of The World website
Gay Pride / Rainbow Flag
Last modified: 2006-11-04 by antónio martins
Keywords: rainbow flag | baker (gilbert) | stripes: 6 |
Links: FOTW homepage | search | disclaimer and copyright | write us | mirrors

---

image by António Martins, 20 Apr 1999
---
See also:
Other sites:
---
Description of the flag
The rainbow is a symbol of gay pride, as opposed to gay liberation, which used the pink triangle on various colored fields.
Jim Ferrigan, 14 Feb 2003
The plain 6 stripes does seem to be the flag of choice over the world and probably so for a simple reason of recognition: the flag is often use to mark gay friendly (and in some place, gay safe) establishment so you want to be sure that your target clientele will recognise you.
Marc Pasquin, 26 Oct 2004
The rainbow flag has become the easily-recognized colors of pride for the gay community. The multicultural symbolism of the rainbow is nothing new and it plays a part in many myths and stories related to gender and sexuality issues in Greek, Native American, African, and other cultures.
Marcus Schmöger, 26 Aug 2001,
quoting from this page
The rainbow flag [meaning]:
red: light;
orange: healing;
yellow: sun;
green: calmness;
blue: art;
lilac: the spirit;
[black: AIDS awareness]
Marcus Schmöger, 26 Aug 2001, translating from EuroGay.NET

The Alyson Almanac: A Treasury of Information for the Gay and Lesbian Community describes Rainbow Flag as follows:
In 1978, Gilbert Baker of San Francisco designed and made a flag with six stripes representing the six colors of the rainbow as a symbol of gay and lesbian community pride. Slowly the flag took hold, offering a colorful and optimistic alternative to the more common pink triangle symbol. Today it is recognized by the International Congress of Flag Makers, and is flown in lesbian and gay pride marches worldwide. In 1989, the rainbow flag received nationwide attention after John Stout successfully sued his landlords in West Hollywood, when they prohibited him from displaying the flag from his apartment balcony. Meanwhile, Baker is still in San Francisco, and still making more flags.
In San Francisco, the Rainbow Flag is everywhere: it can be seen hanging from apartment windows throughout the city (most notably in the Castro district), local bars frequently display the flag, and Rainbow Flag banners are hung from lampposts on Market Street (San Francisco's main avenue) throughout Pride Month. Visiting the city, one can not help but feel a tremendous sense of pride at seeing this powerful symbol displayed so prominently.
Although the Rainbow Flag was initially used as a symbol of pride only in San Francisco, it has received increased visibility in recent years. Today, it is a frequent sight in a number of other cities as well — New York, West Hollywood, and Amsterdam, among them. Even in the Twin Cities, the flag seems to be gaining in popularity. Indeed, the Rainbow Flag reminds us that ours is a diverse community — composed of people with a variety of individual tastes of which we should all be proud.
Sources used for this article were found at Quatrefoil Library in St. Paul, and include:
[zom86] "Vexed by Rainbows" by Paul Zomcheck, in Bay Area Reporter (June 26, 1986)
[u9s89a] "Rainbow Flag" in The Alyson Almanac (1989)
[u9s90a] "The Rainbow Flag", in Parade 90: San Francisco Gay / Lesbian Freedom Day Parade and Celebration (June 24, 1990)
Christopher Pinette, 12 Jun 1996

For a long time past the rainbow flag has been a sign under which gays and lesbians declare themselves to homosexuality. The rainbow colours symbolize plurality and love of life. The original version had been designed in 1978 by Gilbert Baker, an artist from San Francisco, and has been changed several times since then due to printing reasons (colours). Over the last years the flag has gained popularity as a symbol. The open display of the flag in different forms (e.g. car sticker, button on clothes) shows, that the gay community has enormously gained in self-confidence. They don't hide themselves any longer, but openly show their gayness in the public.
Marcus Schmöger, 26 Aug 2001, translating from BcWsD.COM

It is interesting to note that the flag's colors are used for many other items also, such as mugs, beach towels, tee-shirts etc. for sale in souvenir shops. Sometimes the actual flag is reproduced and sometimes the colors are used for non-flag design elements, e.g. a tee-short with six small beach umbrellas embroidered across the front, one in each color of the flag.
Tom Gregg, 20 Aug 2001
---
Which side is up?

image by António Martins, 12 Jan 2000

There is no "right side up" for this flag. It may be flown either red up or purple up. This information comes directly form Gilbert Baker, the gay artist who conceived of the "The Rainbow Flag" as a symbol of Gay Pride.
James Ferrigan, 26 Jul 1999

I guess that this applies to the plain rainbow flag and to the horizontally symmetrical variants (pink triangle at hoist etc.). However, things like the white lambda on a rainbow background or rainbow smiley flag can't be freely hoisted upside down, meaning that they may be produced either with red up or with purple up. However, I'd say that most of those variations are more often with red stripe up, as well as plain rainbow flags, especially those that are produced with such a hoisting device that they cannot be inverted.
António Martins, 27 Jul 1999

True enough, and yet it somehow underscores that very point, each gay person is free to be "oriented" in any direction, the freedom it give to groups is likewise unique. A survey we conducted in San Francisco showed that the ratio was about 4 to 1 for red to purple up. We used to tell customers fly red up if you're in a good mood! The rainbow with the lambda did come both ways in the 1980'ies, also we would also give the customer a choice when mounting the flag on poles. The "red up", so far as I know, came from an incorrect handout from Lambda Rising in Wash D.C.
James Ferrigan, 28 Jul 1999

I work for COC Nederland, which is the oldest existing gay rights organisation in the world (founded 1946). I have noticed that in Western Europe we use the flag red stripe up, while our colleagues in Eastern Europe use it the other way round. I've seen this use in Romania, Bulgaria and Moldova. The countries in former Yugoslavia use it with the red stripe up, maybe because Yugoslavia was always a "Western European" country.
Maxim van Ooijen, 12 Jun 2005

The Gay Pride Flags I observed in Provincetown, the US East Coast's gay Mecca, were being flown with the red stripe at the top.
Tom Gregg, 20 Aug 2001
---
Vertical variant
"Landscape" flag

image by Joàn-Francès Blanc, 07 Jul 1999

On a bar at Bergerac / Brageirac (France) displayed at the entrance of the city, a gay flag with vertical stripes.
Joàn-Francès Blanc, 07 Jul 1999
"Portrait" flag

image by Marcus Schmöger, 22 Aug 2001

This is a vertical variant of the rainbow flag, actually a Knatterfahne (flapping flag), i.e. a vertical flag with vertical stripes, the red at the hoist. Seen during the CSD (Christopher Street Day) Parade in Munich.
Marcus Schmöger, 22 Aug 2001
---
Reviving the 8-stripe version

image by António Martins, 15 Oct 2003

«Now, more than 20 years later, Baker has decided it is time to bring his initial design out of the closet. »…« But the new-old flag, which was unfurled with no fanfare or explanation on Valentine's Day, left many Castro »(San Francisco, Calif., U.S.)« residents and tourists puzzled. »…« the prospect of having to revert to an eight-color flag after more than 20 years of using the six-color version is cause for major headaches. »…« So far, Baker says he does not plan to insist that all the rainbow flags flying in the Castro be changed to show their true colors; only the big one honoring »Harvey« Milk »…« the nation's first openly gay »assassinated« in 1978). «The idea of the rainbow is what counts», he says.»
Knut A. Berg, 09 May 2000, quoting from sfWeekly.COM

However, contrasting written descriptions of the original flag against the currently proposed 8-stripe version suggests that some color shades are noticeably different.
António Martins, 01 Apr 2005

Other sites:

Leo Bauer, 07 Jul 2003
---
Anything below this line was not added by the editor of this page.