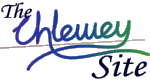 This page is part of © FOTW Flags Of The World website
al-Aqsa Martyrs' Brigades (Palestine)
Last modified: 2008-01-19 by eugene ipavec
Keywords: palestine | al-aqsa | politics | fatah | palestine liberation movement | harakat tahrir filistin | firearm | gun | kalashnikov | mosque | grenade |
Links: FOTW homepage | search | disclaimer and copyright | write us | mirrors

---
كتائب شهداء الأقصى, (al-Aqsa Martyrs' Brigades)

image by Eugene Ipavec, 06 Sep 2005
---
See also:
---
Description
The Al-Aqsa Martyrs' Brigade uses a yellow flag with a circular emblem. [photo]
Albert Kirsch, 14 Nov 2004
The flag is vertical and yellow, with a black emblem depicting two crossed AK-47s over the Dome of the Rock, all surrounded by two extremely long Palestinian flags. There is an arc of Arabic text below, and another above. In logos the topmost element is usually a hand grenade; here it is a dome-like latticework.
Eugene Ipavec and Nathan Lamm, 27 Apr 2007
---
Introduction
The al-Aqsa Martyrs' Brigades (كتائبشهداءالاقصى) are one of the militias of the Palestinian group al-Fatah. They have been one of the driving forces behind the al-Aqsa Intifada, emerging shortly afterwards. This militia was originally named after the al-Aqsa Mosque, one of Islam's holiest sites and an icon for the Palestinian movement. The group's membership is primarily drawn from the ranks of Tanzim, (organization in Arabic), another militant youth group within al-Fatah ranks.

al-Aqsa Martyrs Brigade is an active terrorist organization committed to the creation of Palestinian nation-state. The brigade is comprised of an unknown number of small militias, or cells. al-Aqsa Martyrs Brigade is a secular, nationalist terrorist group. While the organization does not seek to create an Islamic state, it does use Islamic themes in its campaign. The group's specific objectives are to drive Israelis from the West Bank, Gaza Strip, and Jerusalem. These areas would then become a Palestinian nation-state.

Sources: wikipedia, TKB

Esteban Rivera, 27 Aug 2005

I seem to recall that there are more than one al-Fatah, including secular (even socialist atheist) branches along with religious ones (those including Islamic extremists, like this group). Or am I mixing things?

António Martins-Tuválkin, 01 Sep 2005

You are. Fatah is one branch of the PLO, which includes (or included) a range of groups. The socialist ones (the PFLP, the DFLP) have left, though, and the more Islamic ones (Hamas, Jihad) were never in it. Fatah, which is more secular nationalist, has long dominated, and the al-Aqsa group is part of it (perhaps a bit more religious).

Nathan Lamm, 01 Sep 2005

A photo of a flag of the Aqsa Martyrs Brigade. "Aqsa" refers to the "Golden Dome shrine" atop a hill (al-Sharif) in Jerusalem – where the Prophet Mohammed ascended into Paradise, spoke with Allah, returned down to Earth, and then flew upon a flying horse back to Medina.

Bill Garrison, 26 Aug 2007

I think I've written this before, but the Dome of the Rock (the golden one) is not the Al Aqsa Mosque – it's not even a mosque. It is the spot where Mohammed is supposed to have gone to Heaven. The Al Aqsa Mosque is a bit further south on the same Temple Mount, and sometimes the entire Mount (Haram esh-Sharif in Arabic) is sometimes called by its name.

Nathan Lamm, 26 Aug 2007