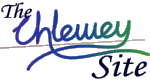 This page is part of © FOTW Flags Of The World website
Central Visayas, Region VII, Philippines
Last modified: 2008-04-19 by ian macdonald
Keywords: central visayas | visayas | bohol | cebu | negros oriental | siquijor | tagbilaran | lapu-lapu | toledo | mandaue | bais | canlaon | dumaguete |
Links: FOTW homepage | search | disclaimer and copyright | write us | mirrors

---
The Philippine Republic's Region VII, Central Visayas, encompasses four provinces, namely Bohol, Siquijor, Cebu, and Negros Oriental, with nine cities.
Flag images here drawn after Symbols of the State, published by the Philippines Bureau of Local Government.
See also:
---
by Jaume Ollé, 12 January 2001
The island province of Bohol, 4117 sq.km., has a population of 1,102,000 in forty-eight towns and one city, Tagbilaran (population 78,000), which is the provincial capital. The island seems to have even more history than usual of long and bitter fighting against foreign invaders, Spanish, American, and Japanese. Nevertheless both Bohol and Tagbilaran represent on their seals the concept of blood-brotherhood. This ceremony, cementing unity and friendship by mingling a small amount of blood specially drawn for the occasion, was a native tradition. Magellan entered into blood-brotherhood with Kolambu, King of Limasawa Island, on March 28, 1521, and that is probably the subject of the shield of Bohol. Tagbilaran's civic seal probably represents the blood-brotherhood of Miguel Lopez de Legaspi, representing King Philip II of Spain, with another Boholan chief, Sikatuna. Both seals also offer friendship between the natives and those who come from elsewhere. John Ayer, 17 February 2001
On this site http://www.bohol-island.com/seal-f~1.htm is a "provincial flag" for Bohol which is blue-white-red vertical triband (about 1:2:1) with part of the seal on the middle of the white band. On this site, I see that the blood-brotherhood commemorated on the provincial shield is that between Legazpi and Sikatuna, that the hills near the top of the shield are the Chocolate Hills, a popular resort area, symbolizing the dignity of labor, and that the green field below the hills represents agriculture, on which the Boholanos depend for their livelihood.
John Ayer, 22 May 2001
Alternate flag?
located by J.J.Andersson, 7 May 2002 at http://www.bohol.gov.ph/about/symbols.htm
The island of Bohol appears to use a different flag. It's webpage carries an official notes saying: Size and Dimension: It shall have the same size and dimension as the Philippine National Flag.
Colors: The provincial flag shall have three (3) colors, namely ; blue for nobility, white for purity, and red for courage. The path and/or strip of the blue and red runs in a perpendicular grain with the patch of white in-between.
J.J.Andersson, 7 May 2002
by Dirk Schönberger, 12 January 2001
Source: Symbols of the state
From http://www.tagbilaran.gov.ph/cityp.html - city seal and symbols:
City Seal. The seal of the city has the following symbols: Inscribed around the seal are the words "City of Tagbilaran, Official Seal". The lower portion depicts the blood compact between Datu Sikatuna and Spanish Captain General Miguel Lopez de Legazpi at Bohol District. The top indicates the ship and the place where Legazpi landed and where the treaty of friendship was concluded on March 16, 1565. Furthermore, the seal signifies that the City of Tagbilaran is the City of Peace and Friendship.
City Flag. The official flag adopted for the City of Tagbilaran is lavender-colored with the city seal placed at the center.
Located by Dov Gutterman, 25 December 2002
---
by Jaume Ollé, 12 January 2001
The Philippine province of Cebu includes the island of Cebu and a number of smaller islands nearby. The area of the province is 5,088 sq.km., the population 2,179,000 (slightly rounded) in forty-seven towns and five cities, of which Cebu City is the capital (and regional center for Central Visayas). The province has rich mineral resources, with copper and cement the leading products, and also produces large amounts of coconut oil, rice, and maize. Cebu City is the oldest city in the archipelago, older than Manila by seven years, having been founded by Miguel Lopez de Legaspi in 1571. This was fifty years after the Magellan expedition planted the cross here (literally; the cross is still there, suitably encased to prevent souvenir-hunting) and baptized the first Filipino converts to Christianity. Encouraged by this success, Magellan crossed the bay to Mactan Island, where the local chief, Lapu-Lapu, killed him as he stood knee-deep in the water. The Spaniards were unable to retrieve or ransom Magellan's body. Monuments to both men now mark the spot. Cebu City contains the oldest church in the Philippines, the oldest school, and the oldest street. It contains the oldest Christian relics in the Philippines, and three Chinese temples, one Taoist, one Buddhist, and one other. Cebu has become the metropolis of the southern Philippines, a major international port and nexus of air travel, a center of industry, finance, and population (662,000). As usual, facilities for water sports abound. Cebuano is the most widely spoken dialect in the Philippines.

Thirty-three km. north of Cebu City is Danao, population 79,000, a port for the local coal mines and center for sugar-refining and the manufacture of electrical equipment.
John Ayer, 20 February 2001
by Dirk Schönberger, 12 January 2001
Source: Symbols of the state
The Filipinos have plenty of memorials to Ferdinand Magellan, but the Mactan Island chief who killed him, Lapu-Lapu, is also a hero, as an early leader of the national resistance to colonialism, and a city named after him stands about where the deed took place. Its population is 200,000. One of the panels on the city's shield probably shows the monument to Lapu-Lapu, holding the weapons with which he is said to have fought. Another probably shows the nearby memorial to Magellan. A third appears to show the Mandaue-Mactan Bridge, completed in 1972, linking Mactan Island to the city of Mandaue (population 256,000), north of the city of Cebu.
John Ayer, 20 February 2001
by Dirk Schönberger, 12 January 2001
Source: Symbols of the state
Mandaue was for many centuries, beginning before the arrival of the Spanish, a center of regional trade, until overshadowed by its neighbor, Cebu. This made it a frequent target of piratical raids, and the city's seal centers on a stone watchtower constructed to reduce this danger. The city was chartered in 1969.
John Ayer, 20 February 2001
by Dirk Schönberger, 12 January 2001
Source: Symbols of the state
The city of Toledo (population 134,000), across the island from the cities of Cebu and Mandaue, is the location of one of Asia's biggest copper mines, owned and operated by Atlas Mines, which also owns and operates one of the city's two ports (the other is public) and both its airstrips.
John Ayer, 20 February 2001
---
by Jaume Ollé, 12 January 2001
Negros Oriental, occupying the eastern part of the island of Negros. A mountain range down the middle of the island has determined that the eastern coast has less in common with the western coast than with neighboring islands. The province has a population of 1,124,000 by the 2000 census on 5402 sq.km. in twenty-two towns and three cities, Dumaguete (the capital), Canlaon, and Bais. The population has long been a mix of Negritos, Malays, and Chinese. From about the middle of the nineteenth century Visayas have immigrated in numbers from Cebu. The people speak Cebuano (Visaya), Tagalog, Ilonggo, English, and Spanish. The economy depends largely on agriculture in several forms, fishing and aquaculture in several forms, and tourism.
John Ayer, 21 February 2001
by Dirk Schönberger, 12 January 2001
Source: Symbols of the state
The capital city of Dumaguete has a relatively simple shield. Its blue and white wavy base symbolizes the city's coastal location. The towers were built to guard against pirate raids. The city makes furniture, housewares, and jewelry. It is home to three important universities. The city carries environmentalism to heights seldom seen elsewhere; its municipal dump is not merely a public park but home to a number of species of rare animals and birds.
John Ayer, 21 February 2001
by Dirk Schönberger, 12 January 2001
Source: Symbols of the state
by Dirk Schönberger, 12 January 2001
Source: Symbols of the state
---
by Jaume Ollé, 12 January 2001
The island of Siquijor is the smallest (at 343.5 sq.km.), least populous (at 82,000 by the most recent census), and newest province in the region, having become a province in 1972, nearly the last sub-province to make the change. It comprises six towns, the municipality of Siquijor serving as the capital.
John Ayer, 18 February 2001