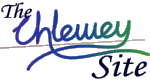 This page is part of © FOTW Flags Of The World website
New Zealand Political Parties
Last modified: 2006-02-05 by jonathan dixon
Keywords: new zealand | politics | party | maori party | maori |
Links: FOTW homepage | search | disclaimer and copyright | write us | mirrors

---
See also:
---
Parties in 1997
image by James Dignan, 22 Sep 1997

[ In 1997 ], six parties are represented in NZ's parliament: The government is a coalition of the right-of-centre National Party (NZ's conservative/republican equivalent) and New Zealand First, a slightly-further-right populist party. Occasionally supporting, occasionally against them are the right wing economic radicals of the Association of Consumers and Taxpayers (read: Thatcherites) and the centrist United Party (which has just one seat of the 120 in NZ's parliament). The opposition is led by Labour (left of centre) and the Alliance, a coalition of five smaller parties including New Labour (a bit further left of centre), Mana Motuhake (Maori sovereignty) and the Greens. These logos are drawn freehand, so the lettering on the ACT logo and the fluttering flag of the Labour logo are a bit less wonderful than I would have liked.
James Dignan, 22 September 1997
The current government is a centre-left coalition of Labour (in their second term), United Future, and the Green Party. During the elections in July 2002, the former ruling National Party suffered its worst defeat ever.
Sam Lockton, 2002
---
Maori Party
image by António Martins, 14 Nov 2005
As far as I know, only one New Zealand political party has a flag (although all have logos, of course) - The Maori party, a relatively new party aiming primarily at protecting the rights of the coutry's indiginous population (it looks like they will get four seats in the new parliament).
The flag is in the three traditional Maori colours, black, wghite and red - white, with the party's logo (a stylised version of its name) in black and brick red.
James Dignan, 17 September 2005
The following information about the party logo and flag was on the party website:
"Kia hiwa ra! Kia hiwa ra!

"Tďnei ra te Rōpū Māori te whakamohio atu kia koutou i to mātou nei tohu me ona whakamarama. Huri atu te pō! Nau mai te ao!

"At a hui of over 200 people at Hoani Waititi Marae on Sunday 23 May 2004 it was agreed that the interim name of the party shall be the 'Māori Party'.

"Our people were very mindful of this being a time of Matariki, a time of new beginnings, a time to pause and reflect on the past that was and the future that will be. Our customary practice of observing the star constellation Matariki connects us to land and sea food harvesting, to orientation and direction setting, whilst also acknowledging those who have passed before us. The Matariki is also a time of celebrating the upcoming Maramataka and the newly born. For all these reasons, it seemed the optimum time to launch our logo, and our corporate branding, for the Māori Party.

"Te ahunga mai o tēnei tohu - What's in our name?

"Our logo illustrates three key ideas: Māori - Our name, our foundation as a country, our values and aspirations for New Zealand; an affirmation of tangata whenua; Colours - Our corporate colours are adopted from the proverb of the first Māori King, Pōtatau Te Wherowhero; 'ao' - Literally means world. Our world, te Ao Māori, Aotearoa.

"Wiremu Barriball - Designer"
A couple of notes here: "Matariki" literally means the Pleiades - the rising of the Pleiades before dawn signals the start of the Maori year and occurs in late June (roughly at midwinter). "Maramataka" is the year's cycle, or a calendar. I have no idea what King Potautau's proverb was. "Tangata whenua" - literally "people of the land" is a name by which Maori refer to themselves as a people in political contexts. A "hui" is essentially a combination between a gathering of tribal leaders and a public meeting, and is often nowadays used to mean any meeting between Maori groups to discuss policies, usually accompanied by other cultural activities.
James Dignan, 19 September 2005
King Potautau's proverb is most likely:
"The King on his piece;
the Queen on her piece,
God over both;
and Love binding them to each other."
The king and queen meaning the head of the Maori Kingitanga movement (i.e., Potautau) in New Zealand and Victoria in Britain.
Peter Hans van den Muijzenberg and James Dignan, 22 September 2005

This logo consists of the word "māori" in bold serif lower case letters, all black but the "a" (but not the macron over it!), which is red; an untypographic stem protrudes from the lower right end of the "a" and overlaps the "o", with a white frimbriation; this stem is shaped like koru, a curling fern frond, which is the usual Maori symbol (see Maori flags).

I'm surprised to find medium red in use, instead of the darker shade consistently reported in our pages, as dark or darker than Union Jack red (which is easy and relevant to compare Maori flags with).

Google images points to an interesting photo showing this flag (but more oblong and with "PARTY" added as in the logo) along with the flag of Australia and of Australian Aboriginal people, at http://www.maoriparty.com/photos/28May05_Mortdale_Final/images/mortdale_0114.jpg, but it is not available anymore. Google keeps a thumbnail here.
António Martins, 14 November 2005

I agree, the shade of red is a little surprising, but the shade of red used in Maori flags does vary. Some use a very dark brick-red, but most are close to Union Jack red (more specifically, as used on the British red ensign). I've seen the Tino Rangatiratanga flag in a brighter red, though, similar to that on the Maori Party flag.
James Dignan, 14 November 2005