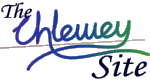 This page is part of © FOTW Flags Of The World website
Nigeria: Independence Movements
Republic of Biafra, Republic of Benin
Last modified: 2006-08-05 by phil nelson
Keywords: biafra | benin | nigeria | africa | sun |
Links: FOTW homepage | search | disclaimer and copyright | write us | mirrors

---
See also:
---
Republic of Biafra
image by Željko Heimer
On May 29, 1967 Lt. Col. Emeka Ojukwu, the military governor of the eastern region emerged as the leader of Igbo secessionist sentiment, declared the independence of the eastern region as the "Republic of Biafra." The ensuing Nigerian Civil War resulted in over 30,000 deaths before ending in the defeat of Biafra in 1970.
Jens Pattke, 8 July 2006
---
From Barraclough's "Flags of the World:"
"The Republic of Biafra formed in Eastern Nigeria on 30 May 1967 had a flag of red, black and green, horizontally, with a rising sun from the Coat of Arms (of the old Eastern Province) in gold in the centre. This became obsolete when the Republic ceased to exist on 15 January 1970."
Don Hagemann 28 November 1995
---
Recent newspaper reports tell about plans for relaunching Biafra and it flag. A flag hoisting ceremony is announced for 27 May
Jan Oskar Engene, 13 April 2000
---
Alternative Design
image by Rob Raeside
The eleven rays of the sun represented the eleven provinces of Biafra. The lowest rays were usually more or less horizontal and the remaining rays spread evenly. The rays were normally long and slender, and usually slightly wavy.
Leif Hellström
---
I have in my possession a 12-inch LP entitled "This is Biafra," issued during the war by the Biafran Students Association in New York City. The cover design is a large picture of the Biafran flag, quite similar to the first image. There is also a picture in the book "The Nigerian Civil War" by John de St Jorre, of Ojkwu witting in front of a Biafran flag. Although the flag is partially obscured, it seems similar to the first image. The flag in this picture was obviously 'thrown together' and not professionally made. This 'makeshift' quality was typical of much of the Biafran experiment and may account for the several slightly different versions of the flag extant.
John Beadle, 12 April 1999
---
With reference to my earlier comments on the Biafran flag, I enclose a couple of scans which help illustrate how the sun in the flag usually looked. Although neither example is from a proper national flag (one shows a couple of uniform patches, and the other a unit flag), to the best of my knowledge they are representative of how the sun was presented on the flag and elsewhere. Note the slightly wavy rays, of unequal length and width.
Military Patches
---
variation

image by Jorge Candeias, 3 August 2005
Source: Biafranet.com
This is a variation of the flag of Biafra. The flag above is used in a number of places, the sun-symbol as being composed of two separate elements, the half-sun above and a narrow rectangle below. However, some images of this symbol show it a bit differently, with three elements, as a half ring separates the sun proper from its rays. Several examples of this design can be seen at Biafranet together with other examples with the solid sun. Since Biafranet is as Biafran as webpages get, I suppose that the two versions are used interchangeably.
Jorge Candeias, 3 August 2005
---
Republic of Benin
image by Ivan Sache
Republic of Benin (19 September 1967 until 21 September-1967): secession by Mid Western State.
Jens Pattke, 8 July 2006
---
Flag of the so-called Republic of Benin established in mid-west Nigeria in 1967.
Stuart Notholt, 30 June 1996
---
The flag was the same as Biafra's but the red is changed to black (and then the black is 2/3 of the flag). The Republic of Benin survived only hours. The capital was taken by Biafran forces in the day and was recovered by the Nigerian federal troups in the night. The nominal territory of the republic (in fact under Biafran control) was recovered later.
Jaume Ollé, 20 January 1997