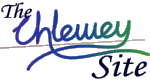 This page is part of © FOTW Flags Of The World website
The Lebanese Flag in the 2005 Mass Protests (Lebanon)
Last modified: 2008-01-19 by eugene ipavec
Keywords: politics | protest | lebanon | lubnan | republic of lebanon | al-jumhuriyya al-lubnaniyya | syria | star (green) | cedar (green) | tree: cedar (green) |
Links: FOTW homepage | search | disclaimer and copyright | write us | mirrors

---
---
See also:
---
Observed Variants

image by António Martins-Tuválkin and Eugene Ipavec

TV news reports last night included pictures of the funeral rally/protests in Lebanon for Rafiq Hariri. I noted that his coffin was draped in a variant of the Lebanese flag which had the tree (a larger tree?) reaching down to stand on the lower red stripe. I also noticed several of the crowd had what were presumably vertically-hung flags carried horizontally, with the trees looking like arrows pointing to the right.

James Dignan, 17 Feb 2005

Rafic Hariri, the former Prime Minister of Lebanon, murdered in a bombing probably organized by Syria, was buried on 16 February 2005 in Beirut. More than 200,000 people joined the funeral, which turned into a big demonstration against the Syrian occupation of Lebanon.

Hariri's coffin was draped into a Lebanese national flag. As prescribed, the cedar is fully green and touches the red stripes (at least the lower one, the upper one being not visible), but the design of the cedar is much more artistical than on the "official" flag shown on the Album and the FOTW website.

Here is a close-up of the picture (Joseph Barnak/AFP) shown on the cover of 20 Minutes, #682, 17 February 2005.

Ivan Sache, 18 Feb 2005

image by Neda Juraydini and Eugene Ipavec

Photos have also shown flags with the trunk of the cedar brown instead of green.

Zachary Harden, 21 Feb 2005
| | | | |
| --- | --- | --- | --- |
| 1 | 2 |   |   |
| | |   |   |
| image by Eugene Ipavec | image by Neda Juraydini and Eugene Ipavec |   |   |
I am reporting two variants (probably among several other ones) of the Lebanese national flag seen during street demonstrations in Beirut.
In a photo taken by Nabil Mounzer (EPA/SIPA) on 28 February 2005 in Beirut and shown on the front page of 20 Minutes (#690, 1 March 2005), one of the Lebanese flags waved by the crowd has a very thin cedar, which looks rather like a fir or a pine.

In another photo from the same source, shown on p. 9 of the same issue of 20 Minutes, there are two "duplicated" flags of Lebanon being waved from the same staff. There does not seem to be an optical illusion, and the flags were probably made by stitching together, side by side, two Lebanese flags. I seem to remember having seen such a "duplicate" flag during a sporting event.
Ivan Sache, 02 Apr 2005
Possibly made by stitching together 2 flags, but alternatively it may result from a Lebanese flag makers' tactic I reported earlier:
Last week the New York Times had a story on how flag manufacturers in Lebanon were working at full capacity but could not keep up with demand. One tactic being used to speed production was to simply produce the cedar tree at appropriate intervals on long rolls of red/white/red cloth, and then sell the rolls to other businessmen who would have them cut up and hem the edges.
I don't know why anyone would cut such rolls to produce a long flag with two trees, but then I also don't know why anyone would stitch two regular flags together to make a long flag with two trees.
Ned Smith, 02 Apr 2005
I would have thought that was obvious. Compare it to the Syrian flag.
James Dignan, 02 Apr 2005
---
Lebanese Flag With Inscription

image by Eugene Ipavec

---
A giant Lebanese flag, made of 18 pieces of fabric representing the 18 religions in the country, shall be erected near the grave of former Prime Minister Rafic Harari, recently killed in a bombing in Beirut.

Source: Newspaper 20 Minutes, 15 Apr 2005

Ivan Sache, 15 Apr 2005

[The Daily Star newspaper] has a nice photo of opposition protesters forming a human version of the Lebanese flag in Martyr's Square, 12/03/2005, with details of how it came together as well.

Nathan Lamm and André Coutanche, 15 Mar 2005
---
Lebanese Flag With Yellow Or Black Stripe
| | | | |
| --- | --- | --- | --- |
| | |   |   |
| image by Neda Juraydini and Eugene Ipavec | image by Neda Juraydini and Eugene Ipavec |   |   |
In the demonstrations in Beirut on CNN, there is a Lebanese flag with a yellow upper stripe, which I believe relates to Hezbollah.
There could have been black Arabic writing on this top stripe. There are also thousands of "regular" Lebanese flags in the square.
Milo Pyne, 02 Dec 2006
---
Lebanese-Syrian "Solidarity" Flag

image by Neda Juraydini and Eugene Ipavec


I spotted this flag in a BBC report of the Hezbollah-sponsored pro-Syrian demonstrations in Beirut. A Lebanese flag, with the two green Syrian stars added on either side of the cedar.

Eugene Ipavec, 08 Mar 2005

I heard on the radio of a "Syrian flag with the Lebanese cedar added in the middle." I guess the reporter wrongly described what you have seen on the BBC. Due to the current political situation, it makes more sense!

Ivan Sache, 10 Mar 2005

A pro-Syrian flag which had a green star on either side of the cedar, now that's a clear political statement.

Albert Kirsch, 23 Mar 2005
---
2005 Flag Cartoon
A cartoon by Haddad (Al-Hayat, London), is shown in Courrier International (#750, 17 March). The cartoon gives a good representation of the current political situation in Lebanon: the two opposed anti-Syrian and pro-Syrian camps both proclaim their Lebanese identity and try to appropriate the same symbol, the national flag.
Note that the flag is correctly represented, with a green trunk.
Ivan Sache, 28 Mar 2005
The recent talk about Lebanon and how both sides (pro- and anti-Syrian) are using the Lebanese flag (and the inference from the list on how odd that is, although I may be reading our tone wrong) made me think it's not that unusual, especially in countries where the national flag is more prominent over any other flag, especially other national flags. I can't speak for Lebanon, having never been there, but I can speak for another nation I've visited, and know more about: During last year's US election, the country was quite divided into the factions for the two parties (almost like Lebanon is), both sides are quite passionate on their views (again, like Lebanon), and both sides used the national flag a LOT at rallies, protests, etc. (People tended to make it look like the Republicans were "wrapping themselves in the flag" more, but the Democrats definitely put on patriotic displays as well. Especialy in a country where not showing the flag, no matter the party affiliation, is often seen as "non-patriotic").
David Kendall, 28 Mar 2005
---
Lebanese Flag Headband

image by Eugene Ipavec

---
Independence 05 Banner

image by Eugene Ipavec