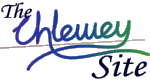 This page is part of © FOTW Flags Of The World website
Comoros' political flags
Last modified: 2008-02-28 by antónio martins
Keywords: afro-shirazi | molinaco | stars: 4 (square) | star: 5 points (white) | comoros islands' national liberation movement | mouvement pour la libération national des îles comores |
Links: FOTW homepage | search | disclaimer and copyright | write us | mirrors

---
See also:
---
Comoros Islands' National Liberation Movement
Mouvement pour la Libération National des Îles Comores (MOLINACO)
In the 60's was founded a left-wing liberation movement called MOLINACO (Mouvement de Libération Nationale des Comores - Comoros National Liberation Movement). According to Calvarin [clv02], its flag was horizontally divided black-green-blue with four stars in the canton. According to Lux-Wurm [lux01], MOLINACO was in exile in Zanzibar; the colours refer thus to the Zanzibar's Afro-Shirazi Party.
Ivan Sache, 20 Apr 2002
Proprtions 2:3. Horizontal black-green-blue. Four white 5-pointed stars at upper hoist. Note: The successive Comoros national flags retained only the stars and the green colour from this design.
Ivan Sache, 27 Mar 1998
Variant designs reported
Smith [smi76] and the Brockhaus Enzyklopädie (supplement 1976) [bro76] shows the stars forming a square, whereas M. Corbic [crbXX] reports the stars arranged in a diagonal pattern. According to Lux-Wurm [lux01], the stars on the flag were sometimes arranged in an arc of a circle.
Ivan Sache, 20 Apr 2002 and 18 Jul 2002
Stars set in square

image by Ivan Sache, 07 Aug 1999
Stars set in descending diagonal

image by Ivan Sache, 18 Jul 2002
Stars set in arc

image by Ivan Sache and António Martins, 26 Jan 2003

Image reconstructed after written description by Lux-Wurm [lux01]
Ivan Sache, 05 Apr 2003
---
Comorian Socialist Party
Parti socialiste comorien (PASOCO)

image by Ivan Sache, 18 Jul 2002

According to Lucien Philippe [phi02a], PASOCO used a red flag with a yellow crescent and four yellow stars placed in a diamond pattern on the right of the crescent.
Ivan Sache, 18 Jul 2002
---
Fraternity and Unity Party
Chama cha Uwananya na Upradzima (CHUWA)

image by Ivan Sache, 18 Jul 2002

CHUWA used a flag similar to the 1975 Comorian national flag (horizontally divided red-green, 2:1) but with a thicker crescent and the four white stars placed vertically. (Source: [phi02a])
Ivan Sache, 18 Jul 2002

What was the connection between this party and the 1975-1978 Comorian regime?
António Martins, 02 Dec 2005
---
Comoro Islands Democratic Front
Front Démocratique des Îles Comores (F.D.I.C.)
The Front Démocratique is a left-wing political party based in Moroni; I've never heard of them having a flag, though, and I know the leader of the FD fairly well (he was my neighbour for two years). They have a branch in Mayotte.
Iain Walker, 14 Feb 2000
---
Anything below this line was not added by the editor of this page.