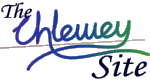 This page is part of © FOTW Flags Of The World website
Nes Ziyyona (Israel)
Municipality of Nes Ziyyona, Iriyat Nes Ziyyona
Last modified: 2008-07-19 by dov gutterman
Keywords: nes ziona | nes ziyyona | iriyat nes ziyyona | coat of arms (flag) | coat of arms (stars: 7) | coat of arms (stars: yellow) | star: 6 points (blue outlined) | text: hebrew (white) |
Links: FOTW homepage | search | disclaimer and copyright | write us | mirrors

---

image by Dov Gutterman | 2:3
Emblem adopted 13th April 1972


---
---
See also:
---
Nes Ziyyona is situated in the shore plain, south of Rishon LeZiyyon and north of Rehovot. It is named after a phrase in Jeremiah 4,6 and the event described below. Est. 1883 and has 26,000 inh. Municipality since 1992
It has no official flag and in case of need uses its emblem on a monochrome background, on a desk flag it is white. From the municipal website (my translation):
The Emblem:
The flag symbolizes and commemorates the 1891 event, when after 2000 years in the diaspora, a national flag was hoisted. A flag that was confirmed by the Zionist Congress as the national flag of the Settlments and later, after the declaration of the state, became the national flag of the State of Israel. Nes Ziona sees itself as the first place to fly the flag which was later accepted as national flag. [This is probably an urban legend, read below.]
The three leaves symbolize the agriculture fundamental and the green character of the place.
The central leaf represent the basic economic branch of Nes Ziona, the citrus.
The bee represents the personal business and life in developed and organized society.
The cogwheel and the hammer represent the industrial development.
The seven stars represent Dr. Herzl's principles in his book The Jewish State about labour and welfare in the spirit of social development, seven hours daily work which will be charged in the national flag as seven stars.
Sources: e-mail from Ms. Rachel Zait, 27 August 2001; desk flag; municipal website. The municipal emblem was published in the official gazette (Rashumot), YP 633, 13 November 1958 (as the emblem for the then Local Council Nes Ziyyona).
History of Nes Ziyyona in English at the municipal site.
Dov Gutterman, 6 September 2001
The flags in the town are all orange.
Source: author's own observation, 29 September 2001.
Dov Gutterman, 11 October 2001
---

image by Željko Heimer and Dov Gutterman
Nes Zioyyna municipal website shows a photo of an Israeli flag with the inscription Nes-Zioyyna (meaning Flag to Zion). It is not the municipal flag but the reconstruction of a historical (?) flag. According to historical sources, on the day of the Brith of the first newborn of the settlement on 1 January 1891, suddenly a local youngster, Michael Halperin (a known legendary figure later on) arrived, riding his horse and waving a blue-white flag with the inscription NES ZIYYONA. A very brave gesture in an era when no flag was permitted to be hoisted by the Ottoman authorities. This brought the settlers to change the name from its former names (Rose Valley, Reuven Estate and Tel-Aviv Estate) to Nes Ziyyona. As a matter of fact, no source that I am familiar with describes what the flag looked like and it seems it was not like the Zionist (later Israel) flag, probably designed years after. Thus its description as the current flag with the inscription, as it appears in the website is some kind of urban legend. Nevertheless, Nes Ziyyona claims the right as the first place where the Zionist flag appeared in public.
Dov Gutterman, 29 August 2001
We've just gotten a letter from Israel that bears a stamp commemerating Nes Ziyyona. It has an antique looking photo of the event mentioned, along with a color depiction of the flag pictured there. The photo seems to match the image, but the color version shows both the star (thinly outlined in blue) and legend in gold.
A block on the bottom of the stamp shows the modern flag of Israel, along with the Biblical verse the name comes from, in Hebrew: "Se'u- nes tziyyona, heizu, al-ta'amodu..." (Jeremiah 4:6, roughly translated, "Lift a flag to Zion, flee, do not stand...") "Nes Ziyyona" therefore means "A flag toward Zion."
Nathan Lamm, 27 January 2004
See also: Israel - Historical Flags on Stamps
---