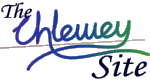 This page is part of © FOTW Flags Of The World website
Hadera (Israel)
Iriyat Hadera, Municipality of Hadera
Last modified: 2007-06-23 by dov gutterman
Keywords: hadera | iriyat hadera | el-hadra | coat of arms (tree: white) | coat of arms (tree: green) | coat of arms (landscape: white) | coat of arms (landscape: green) | text: hebrew (green) | text: hebrew (white) |
Links: FOTW homepage | search | disclaimer and copyright | write us | mirrors

---

images by Dov Gutterman | 2:3
Coat-of-arms adopted 30th July 1959





2:3


---
---
See also:
---
The city of Hadera is 60 km north of Tel Aviv. Its flag is a white logo on green. The city name came from the old Arabic name of the swamp that used to be there (al-Hadra) which means 'the green'.
Dov Gutterman, 15 April and 15 May 1999
I wrote "white logo on green". During Independence Day 2001 I noticed that other backgrounds are used too. Hadera (pronounced Khadera) is situated in the center of Israel halfway along the road between Tel-Aviv and Haifa. Est. 1891, pop. 80,000. Municipality since 1952.
The municipal clerk, Mr Y. Wolshtein wrote me as follows:
The flag of Hadera is based on the city logo on fabric in different colours and measures. As far as I know, it was never approved by the city council. Nevertheless, the city logo was declared official in the 1920's. I enclose a brochure with explanation about the logo.
I made the flag image with a green field, since it was the colour of the flag which I spotted on the city hall (and also, in my humble opinion, the appropiate colour for a city whose name means the green). Emblem scanned from the brochure.
The municipal emblem was published in the official gazette (Rashumot), 'Publications Gazette' section (Yalkut HaPirsumim), YP 690, 30 July 1959.
Dov Gutterman, 11 July, 16 August and 4 September 2001
In my visit of 8 October 2001, I noticed that the flag is without inscription. Also the emblem is outlined - I spotted white emblem on green and green emblem on yellow - and not in natural colours, which is probably used only on desk or ceremonial flags if it exists.
Dov Gutterman, 22 October 2001
Hadera became Local Coucil in 1934 amd a municipality in 1952. About the history of Hadera (in English) see: <www.khan-hadera.org.il>.
The emblem appeared on a stamp issued on 9 July 1969.
Dov Gutterman, 17 April 2005
Tranlated from <www.hadera.muni.il>:
"The emblem of Hadera, which was published in its fiftieth anniversary, is a combination of exhibits which indicate about the outcome of Hadera in the past, present and future.
At the center of the Emblem, a trunk of eucalyptus is raised. This is the tree which symbolize the difficult era of drying the swamps and fighting malaria in the days of the establishment in year 5251 [according to the Hebrew calander]. The trunks of the trees were used for livelihood of Hadera's pioneers.
On the right of the trunk, symbols of the past of the colony are drawn - The remains of the khan [an Ottoman era road hotel]. As it was the only structure, the founders ,with great difficulties, were forced live in it for six years until they recieved the building permits from the Ottoman government. The arch that is seen in the emblem, was used to support the ceiling of the khan rooms.
In the see we can see a sailing boat - an hint to the founders draem about the first Jewish port. Today, Hadera got about 7 Km. odf sea shore, partly used for recreation and vacation center and partly planned for future developemant.
At the feet of the trunk there are plants from the swamps, which were the origing for malaria and other diseases that killed many of the firsts.
The clearest plant in the paint is the reed that grows at swamp water. Those plants made a very prominent green spots in the sandy soil, halfway between Jaffa and Haifa. Thanks to them, the place was called El-Hadra - The Green in Arabic.
At the left of the trunk there are symbols of past developement - from colony into city.
Next to the trunk there are the majoor agricultural crops - The founders of Hadera started with cereals - spikes of barley, wheat and citrus trees which, until today, are the major agricultural crops in the Sharon.
The water tower, housed and industrial plants appear as a vision of developing a beautiful green city. In the background - a blue sea and a ship is seen far at sea - a symbol for the Jewish ali'ya [lit. - uphill, meaning "immigrating to Israel"] from the diaspora to Israel-land.
At the mjargins of the emblem it is written: "Those who shed tears as they plant will shout for joy when they reap the harvest" from psalms [126:5]. Those words brought great hope to the hearts of the pioneers of first ali'ya, and we are now harvesting with joy.".
Dov Gutterman, 22 June 2005
---
| | |
| --- | --- |
| image by Dov Gutterman | 2:3 | |
---

image from <www.hadera.muni.il>
---