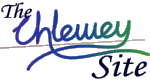 This page is part of © FOTW Flags Of The World website
Canaanite Movement ca.1940-ca.1981 (Israel)
Last modified: 2007-09-08 by dov gutterman
Keywords: israel | canaanite movement | kna'aniut | ha kna'anim |
Links: FOTW homepage | search | disclaimer and copyright | write us | mirrors

---
---
See also:
---
Canaanism (kna'aniut in Hebrew) can be considered either as a sect out of Judaism or as a political movement out of Zionism. It was created by Adyah Gor Horon and Yonatan Ratosh in 1939. Horon and Ratosh used to say that they were not Jews (yehudim), but "Hebrews" ('ivriyim). The new "Hebrews" tried to create a modern nationalism, falling out with the Jews of all over the world, as they considered them as corrupted by the Rabbis. In order to strengthen their independence with regard to the Diaspora, the new "Hebrews" even tried to impose the Latin alphabet and to abolish circumcision.
According to Horon and Ratosh, territory and language, not religion, should be the foundation of the Hebrew fatherland, Eretz HaKedem or Eretz HaPerat. This country should extend between the Nile and Euphrates rivers, as it was supposed that in this area Hebrew dialects were spoken 4,000 years ago. The ancient Hebrew nation was said to be made up not only by Israelites, but also by Canaanites, Phoenicians, Carthaginians, Edomites, Moabites, Amonites, Amorites, Akkadians and Aramaeans. In the same way, Palestinian Arabs were "Hebrews" too, as, according to the "Canaanites", they were forced to convert to Islam in the 7th century.
Nowadays, the Hebrew nation is formed by Jews, Christians, Muslims and indifferents in religious matters. In the future Eretz HaKedem or Eretz HaPerat there will be a complete separation between religion and the State, and equality of all citizens will be guaranteed, but Hebrew will be the only official language. Therefore, instruction in Arabic will be forbidden. In order to reach their goals, the Canaanites proposed an alliance of all minorities of the Middle East (Druzes, Maronites, Kurds and, of course, the "Hebrews") against the majority of population, who is Arabic speaking and Sunnite.
Xabier Zabaltza, 16 December 2002
Eretz HaKedem means Land of the East. Perat (pronounced "Prat") is one of the rivers crossing Iraq [Euphrates] named after one of the four rivers of Paradise in the Bible.
Dov Gutterman, 16 December 2002
HaKna'anim was an ideological and artistic movement that was founded in 1940's as the HaVa'ad LeGibush HaNo'ar HaIvri (Committee for Consolidation of the Hebrew Youth). It had very limited political effect, if any, but had some effect on culture and contemplation. Their pillars can be found at this webpage. The movement never numbered more then a few members and seems to have disappeared with the death of its founder and leader Yehonathan Ratosh in 1981.
Dov Gutterman, 28 February 2006
It should be pointed out that "Canaanite" is Canaanite for "purple," which becomes "Phoenician" in Greek and "Punic" in Latin, all because the nation that went by these various names was known for their domination of the (red-)purple/blue dye trade. So a flag of these colors would be appropriate for this movement. Of course, the blue on the Israeli flag is related as well.
Nathan Lamm, 4 March 2006
---
The flag of Eretz HaKedem or Eretz HaPerat is described by James S. Diamond in this way:
Instead of the "Zionist tallit taken from the bet midrash [house of study] (...) to cover its nakedness", Ratosh prefers the letter alef, written in its ancient Hebrew or Canaanite form, emblazoned in gold on a field of blue and purplish-scarlet (tehelet ve'argaman). These colors affirm for Ratosh the royal glory of the ancient Hebrew past as well as the blood that would need to be spilled in the present in order to resurrect the past. The alef, which originally denoted a bull, is a "primeval symbol of strength and majesty — our power to begin anew, from 'alef".
Source: Homeland or Holy Land? The "Canaanite" Critique of Israel, Indiana University Press, Bloomington, Indianapolis, 1986, p. 62.
Xabier Zabaltza, 16 December 2002
The Canaanite flag has never been flown or even manufactured.
Dov Gutterman, 28 February 2006
---