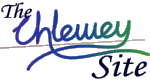 This page is part of © FOTW Flags Of The World website
Poitou (Traditional province, France)
Last modified: 2004-07-03 by ivan sache
Keywords: poitou | castles: 5 (yellow) | lion (red) |
Links: FOTW homepage | search | disclaimer and copyright | write us | mirrors

---
by Arnaud Leroy
---
See also:
---
History of Poitou
Poitou is the former country of the Gaul tribe of Pictons or Pictaves. In 778, Charlemagne appointed Abbon count of Poitou. In 990, count Aldebert appointed itself duke of Aquitaine. Poitou then followed the fate of Aquitaine, and was given by duchess Aliénor to her two successive husbands, king of France Louis VII (1137-1152) and king of England Henry II Plantegenet (1152-1189).
In 1203, king of France Philippe-Auguste confiscated Poitou to John Lackland, along with all his other French possessions. For a short period (1249-1271), Poitou was granted to Alphonse de France, St. Louis' brother and husband of countess Jeanne de Toulouse, as his apanage. Poitou was occupied by the English from 1356 to 1369, then granted to duke Jean de Berry as his apanage, and reincorporated to the royal domain in 1416. Charles VII was proclaimed king of France in Poitiers in 1422 before being crowned in Reims in 1429.
During the Ancient Regime, Poitou was both a gouvernorat (military province) and a généralité (fiscal province), but those two entities did not strictly overlap.
Ivan Sache, 30 August 2003
---
Description of the flag of Poitou
The banner of arms of Poitou is (GASO):
De gueules aux cinq châteaux donjonnés de trois tourelles d'or, ordonnés en sautoir
In English (Brian Timms):
Gules five castles triple towered in saltire or
These arms refer to Alphonse de France, who used as a mark of cadency the arms of his mother, Blanche de Castille.
Alphonse's arms were:
Parti au premier d'azur semé de fleurs-de-lys d'or (France), au second de gueules semé de châteaux d'or (Castille)
Ivan Sache, 31 August 2003
---
Alternative flag of Poitou
by Thierry Gilabert
This flag was designed by Thierry Gilabert, President of the Western Vexillological Society (Société Vexillologique de l'Ouest) in 1993 and released in 1994.
The white stripe stands for Upper-Poitou and the black stripe for Lower-Poitou. The red lion was used in the Middle Ages as an emblem by the Poitevins.
This flag is manufactured and flies in several places (castles, cities, etc...) in the Region Poitou-Charentes and in the departement of Vendée, which belongs to the region Pays de la Loire but was part of the traditional province of Poitou.
Ivan Sache & Pascal Vagnat, 10 June 2003
The first known seals from Poitou (1160) show a lion rampant, for William Fitzempress, count of Poitou. At that time, Poitou was given to the Anglo-Angevin king Henri II, by his mariage with Eleonor. Eleonor appointed count of Poitou her son Richard (flater king of England Richard Lionheart). Richard used then as count of Poitou the rampant lion. The county of Poitou was transfered to Richard's nephew Othon IV of Brunswick. Othon used as count of Poitou the lion rampant, and for Brunswick the two lions passant guardant. The next count of Poitou was another Richard, son of John Lackland. Richard was made 'Earl of Poitou and Cornwall, king of the Romans'. Richard used as count of Poitou the lion rampant.
We know the colors of the shield and the lion with all the representations of Richard's arms, and the rolls, as Glover's roll c. 1255, which gives:
Argent, a lion rampant gules crowned or within a bordure sable bezanty
These arms represent the union of the titles of Poitou and Cornwall, the red lion and the black border. They were the modern ( XIIIth century) arms of Poitou.
The marshals of Poitou used such a banner of arms to rally the Poitou knights. Viscount of Châtellerault used this banner as the chief of the Poitiers militia.
At that time, the possession of Poitou county was the cause of a struggle between Richard (Plantegenet house) and Alphonse (Capetian house). During the battle of Taillebourg (1242), the two competiting counts used the same banner to claim the title. Richard used his banner with the red lion (personnal, and banner of the count of Poitou), and Alphonse used his banner (parti France and Castille) and the red lion banner (banner of the fief of Poitou). Some soldiers followed the wrong banner and were captured. This story was reported by Vincent Beauvais, Miroir Historial. BN fr 6359 f 221. After Richard's defeat, the Poitou knights carried on fighting under the red lion banners.
Hervé Rochard, 31 August 2003