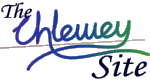 This page is part of © FOTW Flags Of The World website
Duchy of Brittany (1188-1532)
Last modified: 2007-02-10 by ivan sache
Keywords: ermine (black) | kroaz du | cross (black) | herminois plain | combat des trentes | iron cross (black) |
Links: FOTW homepage | search | disclaimer and copyright | write us | mirrors

---
Flag of the Duchy of Brittany - Image by Ivan Sache, 5 January 1999
---
See also:
---
The Kroaz Du (Black Cross)
According to a Frankish chronicle from the IXth century, Breton warriors used black shields. However, the origin of the black cross (Kroaz Du) flag remains controversial. It is unlikely that the black cross appeared during the First Crusade (1095) since the use of banners with crosses by Crusaders is firmly attested only from 1188 (see W. Smith [1975] [smi75c], pp. 42-47).
In 1188, the Duchy of Brittany was steeped in anarchy, and very few Breton barons joined the Crusade. It is therefore more conservative to consider that the Kroaz Du was granted to Pierre Mauclerc by Pope Gregor IX in 1236 or 1237. The Kroaz Du was then used by Breton sailors and soldiers, and was probably the national flag of the independent state of Brittany until 1532.
The Kroaz Du has been shown in reliable sources only since the XVth century. It is reproduced as the Breton civil ensign in Almanach de Trodec (XVth century), in Manuel de Pilotage de Brouscon (XVth century), and on Homan's map (1559).
The recommended specifications of the Kroaz Du for modern use are ratio 2:3 and width of the cross equal to 1/5th of the flag width.
Sources:
P. Rault. Les drapeaux bretons de 1188 à nos jours [rau98]
D. Kervella. Review of P. Rault's book. Ar Banniel [arb] #7,
Ivan Sache, 5 January 1999
---
The plain ermine
Banner of arms of Brittany - Image by Michel Bolloré, 30 March 2004
In 1213, King of France Philippe-Auguste gave the Duchy of Brittany to Pierre of Dreux Mauclerc, a Capetian prince. Pierre Mauclerc was the second son of Robert II of Dreux. For an unknown reason, he replaced the arms of Duchess Alix with his own arms, although he was only the Prince Consort. He used his father's arms, blue and yellow chequered with a red border, with an ermine canton as the brisure. Ermine was at that time used as a fur by clerks, and Pierre should have been clark instead of soldier (therefore his nickname Mauclerc, literally "Bad clark"). His banner of arms was the first banner of Brittany, with ratio 2:1 or 3:2.
In 1316, Duke Jean III was in trouble with his family and suppressed any reference to it in his arms. He adopted the plain hermine as his banner of arms.
The banner was used by vessels belonging to the Duke or under his authority, and sometimes as the national ensign.
In 1532, France annexed Brittany, which became an autonomous province. The plain ermine became the flag of the province and was suppressed in 1789, when provinces were abolished and replaced by departments.
Source: P. Rault (op. cit.)
Ivan Sache, 5 January 1999
The coat of arms of Brittany (herminois plain, plain ermine) was the emblem of the Duchy. It appeared for the first time on a seal from 1318. Union Régionaliste Bretonne, an autonomist movement, used at first this emblem for its struggle, but abandoned it then because of frequent confusion among ordinary people and journalists with the fleurs-de-lis.
The Army of Brittany, set up during the Franco-Prussian 1870 war, used the coat of arms of the Duchy on a white field.
Pascal Vagnat, 13 January 1997
---
Origin of the ermine spot
According to legend, a Xth-century Breton Duke was inspired to resist and defeat Viking raiders when he saw an ermine which was being chased by a fox suddenly turn and attack the larger animal. A later Duke, Jean IV, established a chivalric called "Order of the Ermine" in 1381.
Vincent Morley, 13 January 1997
Another legend says that Duchess Ann of Brittany saw a white ermine that prefered to die than to spoil its beautiful white coat in the mud. The duchess thus adopted arms with with ermine spots, which may have originated from ermine tails. I don't know exactly the origin of this, but it has certainly something to do with the beginning of heraldry when shields had to be reinforced. These ermines spots were maybe nails at first.
Pascal Vagnat, 31 August 1997
In Brittany, we usually say that Duchess Ann, Anne de Bretagne / Anna Vreizh, saw a ermine chased by hunters and this ermine stopped, refused to cross a pool and prefered to die. The duchess said that it was an act of bravery. The motto of the Duchy of Brittany is Potius mori quam foedari / Kentoc'h mervet eget am zoatran / Rather dead than soiled.
Michel Bolloré, 29 June 1999
---
Flags used in Combat des Trentes
Flag used in Combat des Trentes - Image by Ivan Sache, 13 January 2002
Combat des Trentes (Combat of the Thirty [Men]) is a famous event of the Breton Succession War.
In 1341, Duke Jean III died and the Succession war broke out between Jeanne de Penthièvre, a.k.a. la Boîteuse, Charles de Blois' wife, and her brother Jean de Montfort. The French supported the Blois party whereas the English supported the Montfort party. In 1364, Charles de Blois, in spite of the support of Constable Duguesclin, was defeated and killed in Auray. The Montfort family reigned over Brittany until definitive annexation by France in 1532.
In spring 1351, Jean de Beaumanoir, of the Breton-French party, challenged the Breton-English party in single combat. Each party appointed thirty knights who faught in single combat near Ploërmel (Central Brittany) on 27 March 1351. The Breton-French party won the combat.
According to P. Rault (op. cit.), illuminations decorating Compillations de Cronicques et Ystores des Bretons show the Breton-English knights wearing tunics with a red cross and the Breton-French knights wearing tunics with a black cross. Another illumination also illustrating Combat des Trentes shows the Breton-French knights with a narrow, forked white oriflam, charged with a cross couped (that is reamed, with the arms not reaching the edge of the flag).
Ivan Sache, 13 January 2002
---
Dubious flags
Early Breton flags reported by R. Toulou - Images by Ivan Sache, 12 March 2002
Philippe Rault (op. cit.) shows two Breton flags of dubious origin. The only source for these flags is a paper published by Raffig Toulou in the Breton review Skoed (#8, 1986-1987), entitled "Ancient and modern Breton flags, heraldic blasons of Brittany".
The first flag is horizontally divided white-black with a black iron cross in canton.
The second flag is white with a black Scandinavian cross and a black iron cross fimbriated in white and black in canton.
Toulou describes these flags as follows (my translation):
The first Breton flag [...] dates back to the early Middle Ages. This first flag bears in canton the iron cross of the ancient Breton kings. This iron cross was already the symbol of Brittany long before the ermine spots [...]. The second flag was used on land and at sea.
As pointed out by P. Rault, Toulou does not cite any source for the flags he reports. Such flags have never been found on any document or portolano. However, most of the coins released by the ancient Dukes of Brittany (before the Dreux dynasty) bear the iron cross.
Ivan Sache, 12 March 2002
Though iron cross may be generally understood, I believe that formy cross (or, more heraldically, cross formy or cross pattée) would be more appropriate. Strictly speaking, the iron cross is only a Prussian, later German, decoration for valour, which became more generally used as a symbol of the German armed forces. Thus its association with a different country's flags may be confusing. Also, the (German) iron cross is almost always depicted as a very specific kind of cross formy, with curved arms (unlike those on these dubious Breton flags) and with a white-black fimbriation. However, it appears that Toulou himself uses iron cross in his descriptions.
Santiago Dotor, 14 March 2002