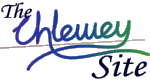 This page is part of © FOTW Flags Of The World website
Standard of the Heir Prince 1971-1975, possibly also 1982-2001 (Spain)
Last modified: 2005-02-26 by santiago dotor
Keywords: royal | prince | coat of arms: quartered (castle: yellow) | coat of arms: quartered (lion: red) | cross: saltire (red) | cross: burgundy | order of the golden fleece |
Links: FOTW homepage | search | disclaimer and copyright | write us | mirrors

---
Estandarte de S.A.R. el Príncipe de España / Standard of H.R.H. the Prince of Spain 1971-1975, possibly also
Estandarte de S.A.R. el Príncipe de Asturias / Standard of H.R.H. the Prince of Asturias 1982-2001
1:1
by Luis Miguel Arias, exported to GIF by Santiago Dotor
Flag adopted 22nd April 1971, abandoned 22nd November 1975, abolished 21st January 1977, possibly readopted 13th May 1982, replaced 18th March 2001
---
---
See also:
---
Description
The Heir Prince's (Prince of Asturias') flag can be found in Calvo and Grávalos 1983. It is a square flag, dark blue field with the coat-of-arms in the middle. Spanish heraldry makes little if any use of cadency marks (like for instance the label on the Prince of Wales' coat-of-arms [see an image at the World Flag Database], making it different from the British sovereign's), so the only difference between the King's and the Heir Prince's arms is the crown. The King's coat-of-arms has a royal crown (i.e. with 8 arches of which 5 are visible) while the Prince's one has only 4 arches of which 3 are visible.
Santiago Dotor, 12 November 1998 and 22 October 1999
The Spanish Official Bulletin published on 26th April 1971 the description of the Heir's Standard (at the time Prince, nowadays King, John Charles). After a detailed description of the shield, it added: "As symbols of the National Movement (a name given to the single party under the Francoist regime) the red cross of Burgundy behind the arms (...)".
Jaume Ollé, 28 August 1999
Even though this heir prince's standard was abolished by the 1977 flag law (Law of 21st January 1977, published in the Boletín Oficial del Estado, Official State Bulletin, on 1st June 2001), and even though no reference whatsoever to it as a currently valid flag is made in the recent Decree, I believe that it was readopted as the standard of HRH Prince of Asturias by the Circular del Estado Mayor del Ejército 1/82 (Army Staff Circular Order no. 1/82) of 13th May 1982, which corrected several points in the 1977 law (the 1981 coat of arms, to start with). Pitifully I do not currently have access to the said Circular Order, and I am assuming that because:
Calvo and Grávalos 1983, ill. 652 shows the flag for the Prince of Asturias with the date 1982, much after the king's flag (ill. 630) which it dates 1975 (the latter flag was unofficially used since the coronation on 22nd November 1975 until 21st January 1977);
I seem to recall seeing such a standard being used by Prince Phillip, certainly after 1977.
Santiago Dotor, 20 March 2001
---
Coat-of-Arms

by Luis Miguel Arias, exported to GIF by Santiago Dotor
Coat-of-arms adopted 22nd April 1971, abandoned 22nd November 1975, abolished 21st January 1977, possibly readopted 13th May 1982, replaced 18th March 2001