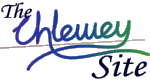 This page is part of © FOTW Flags Of The World website
German Flags at the 1945 Soviet Victory Parade
Last modified: 2004-02-14 by santiago dotor
Keywords: german flags at the 1945 soviet victory parade | victory parade: moscow | soviet union |
Links: FOTW homepage | search | disclaimer and copyright | write us | mirrors

---
---
See also:
---
Other sites:
---
German Flags at the 1945 Soviet Victory Parade
On the subject of Third Reich flags, this is a question which I have intended to ask for some time. There is a frequently-reproduced painting by the Russian artist Mikhail Khmelko entitled Triumph of our Fatherland which shows the victory ceremony in Moscow's Red Square on V-E day [actually on 24th June 1945]. Red Army soldiers are shown throwing German flags and vexilla in heaps at the foot of Lenin's tomb as state and military dignitaries look on. The odd thing (to me) is that all of the flags (except one which is obscured) have white rather than red fields: they are square, gold-fringed flags with large iron crosses in the centre and small black swastikas in each corner. Except for the swastikas, they seem more Prussian than Nazi. I presume that they must be military colours of some sort. The illustration which I have to hand is 30 x 16cm and is in Igor Golomstock's Totalitarian Art, London 1990.
Vincent Morley, 23 February 1997
I saw several photographs with similar themes mostly dating from 1945. [An example here at the Lenin Museum website.] I am not sure I recall the painting in question but from the description the flags in question are Infantry (called Grenadier after 1942) unit flags.
Norman Martin, 24 February 1997
Actually there were 500 German flags used in the 1945 Moscow Victory Parade. Most were taken from the Berlin War Memorial Museum, such that many non-World War Two German unit flags from the Imperial era were also included in the rain soaked flag toss before Stalin onto the steps of Lenin's Tomb. For many years the German flags were thought to have been burned after the parade, but actually they ended up on display in the Moscow Red Army Museum, where if you have an extra $35,000 available you can now buy one!
The white flags shown in the subject print are in fact Nazi era battalion flags which all look exactly alike except for an engraved unit ring on the pole. The one in my collection says III/19 RGT INF, which translates to "third (depot) battalion of the 19th (Munich) Infantry Regiment (List)". List being Hitler's World War One commanding officer. Of the several hundred of these flags made prior to World War Two only a few still exist today!
Ben Weed, 24 February 1998