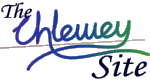 This page is part of © FOTW Flags Of The World website
Cisrhenian Republic 1797 (Germany)
Rheinische Republik
Last modified: 2004-06-05 by santiago dotor
Keywords: rhineland | cisrhenian republic | rheinische republik | cologne | koeln | koln | trier | mainz | coblenz | koblenz | bonn |
Links: FOTW homepage | search | disclaimer and copyright | write us | mirrors

---

both by Santiago Dotor
Flag introduced August 1797, abandoned November 1797
---
---
See also:
---
Introduction
The Cisrhenian Republic of 1797 existed only for about 2 to 3 months. For more details see my website:
In 1794/1795 French troops occupied German territory on the left bank of the Rhine. In the Peace of Basel 1795 Prussia ceded her territories located on the west bank. On August 28th 1797 the Cisrhenian Republic was founded on territory covering the entire German left bank, thus the Prince-Bishoprics of Trier, Mainz, Cologne, the Electorate Palatine, the Duchies of Jülich and Kleve respectively their territories on the left bank, and numerous smaller territories. French General Hoche was the republic's protector; he died in 1797. The republic was of very short duration; already in November 1797 (the Treaty of Campo Formio) she was taken under direct French administration; officially annexed on September 23rd 1802.

In 1798 French Commissioner General Rudler reorganized her territory the departements Roer, Rhin-et-Moselle, Sarre and Mont Tonnerre. In the Treaty of Luneville (Feb. 9th 1801) French rule over the Rhineland received the recognition of the Emperor. In 1802/1803 negotiations of German princes led to the Reichsdeputationhauptschluss, in which German princes who had owned territory on the left bank were compensated with secularized or confiscated territory on the right bank of the Rhine.

In 1815 the territory, for the most part, was annexed by Prussia; Bavaria was given the (newly created) Palatine (in German Pfalz) and Oldenburg the tiny county of Birkenfeld.

In German the Cisrhenanian, Cisrhenian, Rhenian or Rhenish Republic is referred to as Rheinische Republik.
Alexander Ganse, 12 November 2001
---
Description
A green-white-red tricolor. Republic was established August 1797. Flag adopted early in 1797 and hoisted in various territories, specifically 28 August 1797 in Cologne, 14 (or 28?) September 1797 in Koblenz, 15 September 1797 in Mainz, 22 September 1797 in Bonn, mostly under the influence of General Hoche, whose French troops had occupied the Rhineland. It is not certain whether the flag was a horizontal or vertical tricolor, although those authorities I have seen seem to prefer horizontal. Use abandoned late in November 1797, when the Cisrhenian territory was annexed to France (oficially on 25 December 1797), and use of the flag was prohibited. This flag was used briefly by the Rhenish Republic during the French occupation of the Rhineland after World War One. A vertical variant has also been reported.
Norman Martin, April 1998
In spite of all this, L. Philippe points out that these colors were hoisted at Coblenz on 28 August 1797, being used in horizontal display more than in vertical. Philippe states that the main colors of the Republic were blue, red and green, also used as red, blue and green. The first version was also displayed in vertical fashion.
Jaume Ollé, translated by Blas Delgado, 13 November 2001
---
Other 1797 Rhine Flags
Rhine area. A blue-green-red tricolor. Reported raised 1797. It appears to have been a political flag.
Norman Martin, April 1998
Rhine area. A light red-blue-green tricolor. Reported raised 1797. It appears to have been a political flag.
Norman Martin, April 1998
Rhine area. Blue, red, green horizontal. Lucien Philippe report it as the Rhine Republic national flag, and also as a vertical variant.
Jaume Ollé, 1998