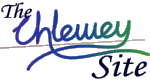 This page is part of © FOTW Flags Of The World website
Emden c.1595-c.1811 (Lower Saxony, Germany)
Last modified: 2008-02-09 by jarig bakker
Keywords: emden |
Links: FOTW homepage | search | disclaimer and copyright | write us | mirrors

---
See also:
---
Emden city
It appears that "Emden" and "East Frisia" were used indistinctly to refer to the same entity, Emden being the capital of East Frisia - were the Emden flags we have actually the flags of East Frisia?
Santiago Dotor, 1 Mar 2001

I do not think so. The capital of East Frisia was Aurich from 1561 on. My assumption is that the flags just represent Emden itself. Emden had a very large merchant fleet at times, especially during the war between the Netherlands and Spain when the Dutch harbours were blocked.
Stefan Schwoon, 1 Mar 2001

Relations between lords and cities were quite varied and changeable with cities attempting to acquire as much autonomy as possible. In many cases the merchant ships sailed under flags that were thought of as belonging to the city rather than the lord. Since virtually all the merchant fleet of Ostfriesland belonged to Emden, this says that during much of the period, Emden flags were more or less rather than obviously flags of Ostfriesland. More or less modern relations between the city and the lord were not established until the prince defeated the town in 1726.
Norman Martin, 1 Mar 2001

Emden was the capital of East Frisia from 1464 to 1561, after then the capital was Aurich. In 1595 Emden parted from East Frisia ("got lost"). In 1744 the principality became a Prussian province with its capital in Aurich. Norden and Emden belonged to it. Siegel 1912 says, "...in 1683 the seat of the Brandenburg-Westafrica Co. was moved to Emden (...) The Frisians were allowed to sail under the Brandenburg flag, so they were under protection of Brandenburgish warships (...) [in] so far [as] the Frisian ships did not wear the Brandenburgish flag, the cities of Norden and Emden sailed under their own flags (...)". Siegel 1912 does not mention any Frisian or East Frisian flag. So I believe there was no Frisian flag.

In 1739 the Prussian flag was prescribed for all cities, but that was possibly not followed, Siegel 1912 writes. The Prussian authorities had found out that five different flags were flown on ships of Emden before that order of 1739. A royal order of 10 March 1803 commanded the Prussian flag for general use, although design and decoration was in the hands of the seatowns. Around 1811 the Emden flag[s] disappeared.

Ralf Stelter, 1 Mar 2001

---
Emden 1602
image by Klaus-Michael Schneider, 17 Oct 2007

Emden 1602: The ratio of flag is 17:29. It is a yellow over red over blue horizontal tricolour, ending in two swallow tails (yellow,blue) and a part of a circle line(red).
Source: Poster entitled: "Die geschichtliche Entwicklung der als deutsche Nationalflaggen auf See gefahrenen und von den seefahrenden Nationen anerkannten deutschen Kriegs- und Handelsflaggen", engl: "The historical evolution of those German national flags used on ships and recognized as German war flags or merchant flags by the naval nations", edited by Deutsches Schifffahrtsmuseum Bremerhaven, 1981, based on an original version of Kapitän zur See a.D. Karl SCHULTZ, all flags on the poster are painted by E. PASCHKE.
Klaus-Michael Schneider, 17 Oct 2007
---
Emden 18th-19th Centuries
image by Jaume Ollé and Jorge Candeias

Yellow-red-blue swallow-tailed tricolor, middle stripe rounded. Illustrated Smith 1975, p. 205. Reported 1716, 1737, 1750 and 1848
Norman Martin, March 1998
Variant
image by Jaume Ollé and Jorge Candeias

Flags with different colors order (red-yellow-blue and red-blue-yellow) are known, but the authentic flag was the first.
Mario Fabretto, 1998

I understand Mario Fabretto's sentence as indicative that the official flag was the one we have above, but these differently ordered flags where manufactured and used as variations (in opposition to flag-plate-only flags).
Jorge Candeias, 31 May 1999

Translated from the Delfzijl (Netherlands) website (text by Jakob Bronsema, 1990): The yellow-red-blue bars, the so-called Eemse vlag (Ems river flag). According to a letter of 27 January 1959 of Mr. Schoningh, city archivarian of Emden the ships from the East Frisian Eems-ports of Emden and Papenburg (now in Germany) flew the Eemse vlag, at first without local insignia. In the 18th century the coat-of-arms of each city was inserted on the middle bar:
The colors of the Eemse vlag were derived from the coat-of-arms of the city of Emden, granted by Emperor Maximilian I on 10 August 1495, at the request of count Ulrich Cirksena. These arms were called in Plattdeutsch [low German], "'t Engelke up der Muer" (little angel on the wall) - with this 'official' description:
ainen schilt in drey teil geteilt, das under mit fliessendem wasser bedeckt, das mitter einen rote maur mit fünff zinnen und das oberteil swartsz darinn ein gelber vogel Harpya genannt mit einem gekronnten jungfrauen haupt und seinen ausgespraitten flügeln. (A shield divided in three parts, below streaming water; in the middle a red wall with 5 pinnacles; and on top black in which a yellow bird Harpy with the head of a crowned maiden with spread wings.)
The harpy, a combination of a maiden and an eagle, was the coat-of-arms of the Cirksena family (...).
Jarig Bakker, 6 Jun 1999

It seems to me that the Emden flag on the Delfzijl page (plain triband without Schwenkel, swallowtails or whatever) is just a fake. Emden had several old flags, well known in the Netherlands - Emden was a very important refuge in the 16th century for Dutch protestants fleeing from the Roman Catholic Spaniards, and in the 17th century for Dutch protestants fleeing for Dutch protestants. For identification purposes it seems very unlikely, that the northeastern corner of the Netherlands would use the same flag as Emden. If Jakob B. Bronsema is the only source for that Emden flag it seems to me to be quite fakey.

Jarig Bakker, 20 Feb 2001

The Prussian authorities had found out that five different flags were flown on ships of Emden before (...) 1739. A royal order of 10 March 1803 commanded the Prussian flag for general use, although design and decoration was in the hands of the seatowns. Around 1811 the Emden flag disappeared.
Ralf Stelter, 1 Mar 2001

---
Bishopric of Munster and Emden
image by Jorge Candeias

Rectangular flags with the same colors is reported used by the Bishopric of Munster and Emden.
Jaume Ollé, 13 Jul 1998

---
Emden 18th-19th Centuries
both images by Jaume Ollé and Jorge Candeias

Red-yellow-red triband. Top and bottom stripes end in a triangle, middle stripe rounded. Illustrated Smith 1975, p. 205. Reported 1737, 1750, 1848 and 1862
Norman Martin, Mar 1998

My drawing is after Smith 1975 - rounded middle stripe - but I assume in other plates it is reported with the middle stripe rounded.
Jaume Ollé, 25 Jun 1998

---
Emden 19th Century
image by Jaume Ollé

Red-white-blue horizontal tricolor with a black eagle at center of white stripe. Reported 1805
Norman Martin, Mar 1998
---