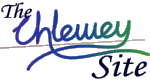 This page is part of © FOTW Flags Of The World website
Electorate (1692-1814) and Kingdom of Hanover (1814-1866) (Germany)
Kurfürstentum Braunschweig-Lüneburg, Königreich Hannover
Last modified: 2006-10-21 by jarig bakker
Keywords: hanover | horse (white) |
Links: FOTW homepage | search | disclaimer and copyright | write us | mirrors

---
2:3
image by Marcus Schmöger
Flag adopted 22 Jul 1837

---
See also:
---
Introduction
Hanover became the ninth electorate of the Holy Roman Empire in 1692. In 1714 Queen Anne (Stuart) of Great Britain died without heir, and was succeeded by George, the elector of Hanover. George's grandmother on the maternal side was Elizabeth Stuart, the second child of James I Stuart. Britain had already deposed James II in 1688 because he threatened to tear Britain apart in another religious civil war. James II's son and grandson made attempts to claim the throne in 1715 and 1745, but the Hanoverian dynasty remained solidly in place even if George I was thoroughly German in orientation and not very popular in England. When Victoria became queen of Great Britain in 1837, the Hanoverian succession passed to another line.
T. F. Mills, 31 May 1999

---
Unofficial Civil Flag until 1837
image by Jaume Ollé

On a red field a white horse. Illustrated in Wilson 1986 p. 70. Reported as Royal Flag 1842, 1848 and 1862.
Norman Martin, Mar 1998

According to the Hanoverian monarchists' website, prior to the end of the union with Great Britain in 1837, the running red horse (the banner of arms of Hanover proper), was often unofficially used as Hanoverian flag. According to the material, this was normally with a green field under the rear legs, but I find this surprising since every version of the Hanoverian arms that I can recall has this field - recall that it formed part of the British coat of arms since George I - has the horse without the green field.
Norman Martin, 26 Jun 2000

According to H. Grote, Geschichte der Welfischen Stammwappen, Leipzig 1863, until 1727 Hanover (House of Braunschweig-Lüneburg) used the flag with the white horse - often erroneously depicted as a pegasus. Thereafter the British flag was used with the horse. The old flag never came out of use however and was officially tolerated again during the French occupation of the Hanover harbours 1810-1813 when the British flag was forbidden.
Theo van der Zalm, 2 Jul 2001

Editor's note: see also the discussion about the Westphalian Coat-of-Arms (white horse on red).

---
Mistaken Flags in 18th and 19th Century Charts
image by Jaume Ollé

On a red field a flying yellow horse. Illustrated in Wilson 1986, p. 70 and Smith 1975, p. 205. Reported as Luneberg 1750, 1842, 1848 and 1862, showing a yellow pegasus
Norman Martin, Mar 1998
Reported as Luneberg 1771, showing a yellow winged greyhound
image by Randy Young, 31 Oct 1998

On a red field a flying yellow greyhound. Illustrated in Encyclopedia Britannica 1771.
Randy Young, 31 Oct 1998

---
Civil Flag since 1837 / Landesfarben
2:3
image by Marcus Schmöger
Flag adopted 22 Jul 1837

The colours of the [Prussian] province adopted in 1887 were the same as the ones of the former kingdom: yellow over white. This flag can still be seen today, but is rarely used.
Pascal Vagnat, 9 Sep 1996

According to the Hanoverian monarchists' website, after the end of the union with Great Britain in 1837, king Ernst August officially introduced the yellow-white bicolor, (though there were many variants) in three forms:
- plain, like the Civil Flag in FOTW (later adopted by the Prussians as Landesfarben, and nowadays allowed as official flag of Hanover),
- with coat of arms like the Hanover Province Official Flag in FOTW, but according to the text with the green ground, and finally and most commonly
- the same as type 2), but with a royal crown.
Norman Martin, 26 Jun 2000

According to H. Grote, Geschichte der Welfischen Stammwappen, Leipzig 1863, on July 22nd 1837 the yellow and white colours (flag) were introduced by law. These colours were first used in the plumes of cavalry helmets 1790.
Theo van der Zalm, 2 Jul 2001

Originally there was a green land under the white horse - this was changed by the Prussians finally in 1881 after they annexed the Kingdom of Hannover in 1866 to remark the loss of the Welf house's territorial independence. See for more detail the information on Prussia/Hannover war and following broad Hannoverian civilian protests mainly paid by the Welf house from their exile in Vienna until the death of King George V in Paris in 1878 and finally the marriage of the youngest child of crown prince Ernst August of Hannover to the daughter of Emperor Wilhelm II, which more or less solved the heritage questions between Prussia and Hannover regarding the Duchy of Braunschweig und Lüneburg (Brunswick and Luneburg). nonetheless the Welf dynasty never abdicated their throne in Hannover which makes them the only German royal family still officially claiming for their crown and lands.
Johannes, 6 Apr 2003

---
Civil Ensign 1727-1801
2:3
image by Jaume Ollé

The British red ensign (pre-1801) with the white horse at the intersection of the St. George cross. From c.1720 until 1801. N.B. the red panel with horse should only cover the intersection of the St. George cross.
Norman Martin, Mar 1998

According to H. Grote, Geschichte der Welfischen Stammwappen, Leipzig 1863, after 1727 Hanover (House of Braunschweig-Lüneburg) used the British flag with the horse and the red cross of St. George. In 1801 Hanover placed the British flag - with horse - in the canton of a red flag.
Theo van der Zalm, 2 Jul 2001

---
Civil Ensign 1801-1866
5:9
image by Jaume Ollé

The British red ensign with the white horse at the intersection of the St. George cross. Illustrated in Wilson 1986 p. 70. N.B. the red panel with horse should only cover the intersection of the St. George cross.
Norman Martin, Mar 1998

I think that the proportions were more likely to have been 5:9. The proportion 1:2 was not introduced until about 1837 which was the year that the connection between Hanover and the British monarch ended with the accession of Queen Victoria.
David Prothero, 30 Jun 1998

---
Yacht flag of King George V of Hanover
image by Martin Grieve, 22 Feb 2005

Recently, David Prothero forwarded me a scan of an article which deals with the flags of The Electorate/Kingdom of Hanover. The document is in German, and unfortunately neither of us can translate this to English. I have produced 3 gifs from black and white illustrations, and can give some information on these.
The first image would appear to be the personal yacht flag of King George V of Hanover.
A 4:5 union canton with horse of Hanover on a 4:5 flag.
No dates given.
Martin Grieve, 22 Feb 2005

---
Post flag of Hanover to 1866
image by Martin Grieve, 22 Feb 2005

Post flag of Hanover to 1866, no adoption date given. I am guessing yellow bands top and bottom with yellow garland surrounding the postal horn which is ensigned with what appears to be a Hanoverian crown, but these colours could very well be all wrong!
Martin Grieve, 22 Feb 2005
---
Flag of Quarantine station in Bremerhaven, 1829
image by Martin Grieve, 22 Feb 2005

Flag of Quarantine station in Bremerhaven, 1829.
We have the colours for this - Green 1:2 flag with a 2:3 union emblazoned with Hanover horse and the (former?) flag of Bremen at 3:5 proportions.
Both flags are separated by a green vertical band and offset slightly to the hoist.
Martin Grieve, 22 Feb 2005
---
Pilot Flag 19th Century
image by Jaume Ollé
Coat-of-Arms
image by Theo van der Zalm, modified by Santiago Dotor

The [central] coat of arms of the first electorate, then since 1814 Kingdom of Hanover, was divided into three fields:
- Gules two lions passant guardant Or [Brunswick];
- Or a lion Azure [Lüneburg]; and
- Gules a horse Argent [Westphalia].
Inescutcheon: Gules a traditional crown of Charlemagne or. The shield was surmounted by an electoral cap for the electorate until 1814, and a crown for the kingdom after that. The coat of arms of the Prussian province 1866-1945 and later Land 1945-1946 was Gules a horse Argent. It can still be used.
Sources for the Hanoverian royal banners and arms: the chapter on Britain in Smith 1975, Official Bulletin of Lower Saxony 1952, p. 169 (Nieders. GVBl. S. 169, 1952) and Rabbow 1980.
Pascal Vagnat, 13 Nov 1996

The Arms of Hanover were the tierced arms of Brunswick, Lüneburg and Westphalia. The arms of Westphalia (Duchy of Westphalia and Archbishops of Cologne or Köln) had for centuries been the white horse on a red field. With the accession of George I to the throne of Great Britain, the Royal Arms were changed to accommodate the arms of Hanover in the fourth quarter. The position was altered a couple of times, and then disappeared completely [from the British royal arms] in 1837 when Victoria became queen and the Hanoverian succession passed to another line.
T. F. Mills, 31 May 1999

The house of Brunswick or Guelph [Welf] family (...) was divided in 1546 into two branches, the senior line of Braunschweig-Wolfenbüttel that ruled over the duchy of Brunswick and the younger line of Braunschweig-Lüneburg-Calenberg which ruled over Hanover. Both branches used in their arms the two lions of Brunswick (said to be granted by the English king to his son in law, the duke of Brunswick in the thirteenth century), the blue lion of Lüneburg and the white horse [on red] of (Lower) Saxony.
Theo van der Zalm, 4 Sep 2000

A picture of Charlemagne's crown can be found here.
Santiago Dotor, 16 Jan 2001

The image of the arms of Hanover was drawn by me from a 2-Thaler coin of that kingdom. Details were taken from Siebmachers Wappenbuch 1878 and a plate in Archiv des Hannoverischen Königshauses im Niedersächsische Staatsarchiv Hannover, reproduced in Dietmar Storch, Die hannoversche Königskrone, Hildesheim (1982) 1995. Note that the crown resembles that of Great Britain but is not the same. The greater shield is the British one. The smaller shield shows the arms of Brunswick, Lüneburg and the duchy of Saxony - the horse is supposed to be Widukind's emblem. The inescutcheon bears the crown of the Holy Roman Empire and points to the Erzschatzmeisteramt or office of the imperial treasurer.
Theo van der Zalm, 22 Jun 2001
---