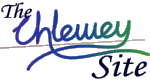 This page is part of © FOTW Flags Of The World website
National Socialist Motor Corps (Germany)
Nationalsozialistisches Kraftfahrkorps, NSKK
Last modified: 2008-02-16 by jarig bakker
Keywords: nskk |
Links: FOTW homepage | search | disclaimer and copyright | write us | mirrors

---
See also:
---
Introduction
Nationalsozialistisches Kraftfahrkorps (NSKK) was the paramilitary Nazi motor corps. It was created by the merger of the Nationalsozialistischen Automobil Korps (NSAK) and the Motor-SA (MSA).
Marcus Wendel, 1999

---
NSKK Regimental Standard (NSKK Standarte)
image by Jaume Ollé
NSKK Regiment 86 / NSKK-Motorstandarte 86

Like the SA Cavalry Regiment Standard but with "Sturmabteilung" slightly higher and the diamond-shaped NSKK insignia below it. Rectangle [on the canton] is brown [not black as in the image].
Norman Martin, Feb 1998

Variant or standard of a certain unit?

image by Jaume Ollé

---
NSKK Company Pennant (NSKK Motorsturmstander)
3:5
images by Jaume Ollé

---
NSKK Car and Motorcycle Pennant (NSKK Wagen- und Motorradwimpel)
3:5
3:5; images by Jaume Ollé

---
NSKK House Flag (Hausfahne NSKK)
3:5; image by Jaume Ollé

---
German Automobile Club (Der Deutsche Automobil-Club e.V.)
image sent by Andre-Francois Lovinfosse, 2 Oct 2002

I have a Nazi flag from World War Two which I do not know what it is. It is a small pennant with a red cross running vertically and horizontally in red with a black outline surrounding the cross. Furthermore there is some sort of eagle emblem sown on it inside of a circle. The eagle's feet are standing on top of a swastika which is embroidered inside of another circle. The circle it is in is red on the edges of the circle. The eagle logo is black and on it chest it has 4 letters across it. The four letters are these D.D.A.C. do you know what they mean? The circle that contains the eagle that is standing on a swastika that is circled in red is in the middled of the cross where the vertical and horizontal line meet.
Tom, 2 Feb 2001

The description sounds like the pennant used by the DDAC (Der Deutsche Automobil-Club e.V.). It was founded in 1933 to get control over all the various national car associations that existed in Germany at that time.
Marcus Wendel, 10 Feb 2001

In answer to the question posed by Tom, please find here enclosed a photo of the flag discussed.
Andre-Francois Lovinfosse, 2 Oct 2002

---
MSKK Motorboot (Kraftboot) sections
The flags used by the MSKK Motorboot (Kraftboot) sections were square and red with the NSKK eagle in a white circle in the center and a cornflower-blue square in the upper left corner where a golden anchor is displayed, leaning from the top left to bottom right corner of that square.
The flags of the standarten had a broad black border and below the circle was written the unit designation, for example "Kb 1".
The staffeln flags had a narrow black border with for example "II/Kb 1" written below the circle.
The Sturm flags had no border with for example "4/Kb 1" written below the circle.
Marcus Wendel, 14 Feb 2008
---