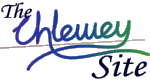 This page is part of © FOTW Flags Of The World website
Uighuristan (Islamic Republic of East Turkestan) [China]
Last modified: 2008-02-03 by phil nelson
Keywords: islam | china | uighuristan | east turkestan | xinjiang | crescent | star | shahada |
Links: FOTW homepage | search | disclaimer and copyright | write us | mirrors

---
see also:
External links:
---
Islamic Republic
About the Islamic Republic of Uighuristan
In 1933 (when the Chinese central government had de facto ceased to exist) there was a short-lived state country in present day Xinjiang with names "Republic of Uighuristan" or "Islamic Republic of East Turkestan" (both names were used although the state existed for less than one year). This state has used a star and crescent flag of triangular shape.
Harald Mueller, 28 August 1997
Uighuristan Shahada Flag
by Mark Sensen
This flag uses the shahada out of the Saudi flag. An alternative rendering is shown below.
Uighuristan existed for less than a year between 1932 and 1933. It issued coins with national symbols on them: a triangular flag with a crescent and star, if I recall the crescent faces the hoist. On some of the coins the flag has a flamed border. Of course, no colors are provided.
Harald Mueller 1996-JUL-1
by Mark Sensen
Turkic flag
by Željko Heimer and António Martins-Tuválkin, 9 December 2007
The flag of the 'Republic of Uighuristan' was also said to be like the Turkish flag, with a blue background instead of red. Now, I have checked out flag depictions on coins from this "state", and they look different. The flag is triangular (like a diagonal cut of a normal oblong flag), and the crescent looks towards the hoist. Sometimes there are a kind of flames attached to the border.
Harald Mueller

---
I have seen two flags attributed to the Uighurs or East Turkestan, but I don't know the official status of either. One is the same as the Turkish flag but dark blue instead of red. The other is white with a dark blue crescent and star in the upper half, centred horizontally. Both crescent and star point toward the upper hoist. In the lower half is the Islamic Shahadah in Arabic script (the same as on the Saudi Arabian flag).
David Lewellen 21 January 1996
---
From the Eastern Turkestan Information Center web site (http://www.uygur.com/english.htm), it is clear that this flag is used by Uygur nationalists.
Some historical facts from "Courrier International", 440, 08 April 1999: "In 1884, Turkestan was incorporated to Mandchu Empire as Xinjiang ("New border"). Between 1884 and 1949, 42 armed revolts occurred against the military governors. Independentists mention a short-lived Islamic Republic of Eastern Turkestan established in the south in 1933, and a second Republic of Eastern Turkestan in 1944. Seized in 1949 by the Chinese troops, the Uygur autonomous region was created in 1955. Independentists claim they never stopped demonstrations and clandestine actions until now."
Ivan Sache, 8 April 1999
---
The chart: Flags of Aspirant Peoples [eba94] shows: 137. "East Turkestan (Uighurs) - West-china, Xinjiang." Similar to the last flag above, but with very dark blue field. The flag with light blue field is the one used in Uighur demonstrations.
Ivan Sache, 16 September 1999
---
Flags reported in Franciae Vexilla
Franciae Vexilla [frv] (#17/63 - March 2000) reports additional flags.
Cheng-Chi-Tsai Warlord flags
Cheng-Chi-Tsai, first flag
image by Ivan Sache
During the civil war, the war lord Cheng-Chi-Tsai proclaimed an autonomous province in Xin-Jiang (1933-1942). He was first influenced by Japan and used a yellow flag with a red six-pointed star in the canton.

Cheng-Chi-Tsai, second flag
image by Ivan Sache

He later changed his flag under Soviet influence for a red field with a yellow six-pointed star in the middle.
The Islamic Republic of Eastern Turkestan was proclaimed on 12 December 1933 in Aksou (South Xin-Jiang) ans suppressed in February 1934 with Soviet help. The flag sown in Franciae Vexilla differes from those above by having the crescent facing the hoist and the shahadah written in Uighur.

Second Republic of Eastern Turkestan
Flag - Second Republic East Turkestan
image by Ivan Sache
The Second Republic of Eastern Turkestan (People's Republic of Eastern Turkestan) was proclaimed on 11 November 1943 in Koudja by grouping the provinces of Altai, Ili and Tarbagtai (Northern Xin-Jiang). The Republic, which was proclaimed with Soviet helped, joined the PRC in 1949. The flag was light blue with a light blue crescent and star fimbriated in white, pointing to the upper hoist.

Yellow Bordered Uighur flag
image by Ivan Sache
Franciae Vexilla also shows the Uighur flag used in demonstrations. The flag was also seen with a yellow border.
Ivan Sache, 01 April 2000

---
Other reported flags
Znamierowski (Flags through the ages: A guide to the world of flags, banners, standards and ensigns) [zna00] shows for the same state in the same period the same flag, but red instead of blue.
Ivan Sache, 15 March 2001
---
This must be a mistake or print error. Red flags with half moon and star were used by the Khodjas (middle of XIX century), and by some sultanates (Kansu, Tsinghai and Ninghsia, Sultanate of three Horses, 1911-1950) but half moon and star was in Turkey pattern. All sources are according that the East Turkestan republic flag (existed 1944-1949 and not 1943-1949, but perhaps flags were used before this) was blue and current nationalist (mainly Uighur) adopted this color c. 1990.
Jaume Ollé, 15 March 2001