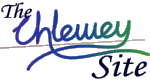 This page is part of © FOTW Flags Of The World website
Edmonton, Alberta (Canada)
Last modified: 2007-05-27 by phil nelson
Keywords: edmonton | alberta | mace | sun | winged wheel | sheaf | airport | edmonton airport | runway |
Links: FOTW homepage | search | disclaimer and copyright | write us | mirrors

---

image by Arnaud Leroy, 14 November 2005
Source: Edmonton city hall
---
See also:
---
City flag
At the Edmonton website there is a Word document file with info on the flag.
Symbols of the City

The City Crest was adopted in 1949. It features a mace, which represents Edmonton as the capital of Alberta. The shield contains a sun, which represents Edmonton's above average amount of sunshine; a winged wheel that signifies Edmonton's importance as an aviation and industrial centre; a wavy ribbon that represents the North Saskatchewan River; and a sheaf that represents agriculture. On one side of the shield stands an explorer that "looks into the future" and reminds us of our fur-trading past and on the other side stands Athena, the goddess of wisdom, who represents education and the University of Alberta. The inscription reads: Industry, Integrity, Progress.

The City Flag was first approved by Edmonton City Council on December 12, 1966 and was updated in 1986. The flag includes the City Crest on a white field with two blue borders, which are the City's official corporate colours. The blue symbolizes strength and the North Saskatchewan River. The white signifies peace.

The Marigold Flower was selected as Edmonton's official flower in 1964. It symbolizes sunny Alberta and Edmonton's role in the Klondike Gold Rush of the 1890's.

The City of Edmonton Signature uses the Helvetica typeface and is printed in the corporate blue.
Dean McGee,
2 November 2005
---
Further, the City of Edmonton actually has an official policy for the use of its "Community Flag Pole", located on the southwest corner of the plaza near the Cenotaph, viz:
12. COMMUNITY FLAG/BANNER RAISINGS

12.01 Flags are permitted to be flown for up to one month, but this may be reduced if a scheduling conflict arises with another booking within that same period.

12.02 Groups organizing community banner raising events shall use the community flagpole located on the southwest corner of the plaza near the Cenotaph.

12.03 Groups shall manage the event themselves, and arrange access and operational details with the Communications Branch in advance.

12.04 Groups wishing to leave materials such as wreaths on-site shall inform the Booking Clerk prior to doing so.

12.05 City of Edmonton staff shall not be available for on-site support.

12.06 City of Edmonton shall not be held liable for any materials left on-site.
Source:
City of Edmonton,
Policy Number A1432, Policy Title City Hall Space Use
, dated 30 November 2000, effective date 09 April 2001, under the authority of the City Manager
And that the city also specifies that for processions [in The Edmonton Traffic Bylaw, Part 9, Rules for Parades and Processions, Section 901 (Permit Necessary)[ that
(f)The approximate size, number and nature of flags, banners, placards or such similar things to be carried therein and particulars of signs, inscriptions and wording to be exhibited thereon; and such written application shall bear the signatures and addresses of the persons who will be in control of such parade or procession and who undertake to be responsible for the good order and conduct thereof.
Moreover, the city council's flag is only one of a number of "corporate trademarks". It also has a "City Signature" (logotype), Crest, Flower and Hat.
Source: City of Edmonton, City Policy C240, adopted 20 August 1991 (dates back to 1977).
Colin Dobson, 21 November 2005
---
Pipes and Drums of the Edmonton Transit System
The Edmonton web site shows the colours of the Pipes and Drums of the Edmonton Transit System (owned and operated by the City of Edmonton), being carried in the middle of the row of three men on the Klondike Days Parade, 17 July 2003.
Additionally, their home page, which shows a clearer version of their logo, which appears on their colour, on a white background and gold coloured fringed.
Colin Dobson, 21 November 2005
---
Edmonton Airports

image contributed by Darrell Neuman, 24 April 2006
The Flag of Edmonton Airports which runs the Edmonton International and City Center Airports.
Darrell Neuman, 24 April 2006
---
The airport authority logo, three blue rounded bars in decreasing size from the top over the airport name, divided by an incomplete white triangle, itself divided by a red triangle to five the appearance of: stylized wings surmounted by a runway.
About Edmonton Airports:
From http://www.edmontonairports.com/docs/yeg_econ.pdf
In August 1992, Edmonton International Airport (YEG) was devolved from the federally run Transport Canada airport network to be locally owned by Edmonton Airports, a not-for-profit, provincially incorporated company. YEG has emerged from this management transition as a community-operated airport granted the opportunity to establish commercial viability and independence by directly serving the needs of its customer base.

Edmonton Airports owns and operates a network of airports, including Edmonton International Airport, City Centre Airport, Cooking Lake Airport and Villenueve Airport. These airports serve the greater Edmonton area, Central Alberta, Northern Alberta, and northern regions of BC.

EDMONTON INTERNATIONAL AIRPORT (YEG)

Edmonton International Airport was 5th ranked passenger airport in Canada in 2001. Since its transfer from Transport Canada in 1992, the passenger traffic at YEG has grown 9% on average per annum, making it one of the fastest growing major airports in Canada. Site statistics report a total of 3.9 million enplaned and deplaned passengers in 2001.
From: the authority's Conolodation Report Card:
In 1995, Edmontonians voted overwhelmingly (77%) in a referendum to consolidate scheduled passenger air services at Edmonton International Airport. Subsequently, Edmonton City Centre Airport became a dedicated corporate and general aviation facility. Merging passenger operations at Edmonton International Airport (YEG) increases the potential to provide expanded and improved air service to the Capital Region. Two leading aviation consultants, InterVISTAS Consulting Inc. and Sypher Mueller International, were engaged to objectively measure and evaluate the success of Edmonton Airports in achieving the stated benefits of consolidation as forecasted in 1995. This report represents a summary of their findings and an evaluation of the following air service changes over the past decade:

Passenger traffic growth;
Growth in the number of nonstop destinations;
Changes in weekly flight frequency and seat capacity;
Service changes that have solidified YEG's role as the Gateway to the North; and
Passenger growth performance at YEG as compared to other airports
Other airports managed by the Authority:

Villeneuve Airport (http://www.edmontonairports.com/bins/content_page.asp?cid=15-54)
The primary flight training facility of the Edmonton Capital Region, the Villeneuve Airport features two paved runways (3500 feet x 100 feet). The Villeneuve Tower operates daily from 0800 - 2200 hours.

A small public terminal facility is located next to the tower.

The airport is also home to a number of commercial enterprises including aircraft flight training and aircraft maintenance.

Villeneuve is often the site of air cadet glider training
Edmonton City Centre Airport (http://www.edmontonairports.com/bins/content_page.asp?cid=15-53)
ECCA is home to small charters, private and corporate aircraft, training, military, industrial and medevac flights. ECCA has everything the general aviation enthusiast needs from fixed base operators to aircraft painting and maintenance to all the advantages of being located within the City.
Cooking Lake Airport (http://www.edmontonairports.com/bins/content_page.asp?cid=15-55)
Services at Cooking Lake Airport include a flight training school, charter services, aircraft maintenance and repair establishments. 100LL fuel is also available. Used primarily for privately owned float planes and small wheeled aircraft, the facility is equipped for VFR day/night with a rotating beacon, Visual Approach Slope Indicator System (VASIS), Aircraft Radio Control of Aerodrome Lighting (ARCAL), and an Automated Weather Observation Station (AWOS).

One of the most unique features of this facility is that it is Canada's only "bare land condominium airport". The owners of the hangar lots comprise the condominium association. Future lots will be developed.
Phil Nelson, 30 April 2006